by Steve St. Angelo, SRSRocco Report: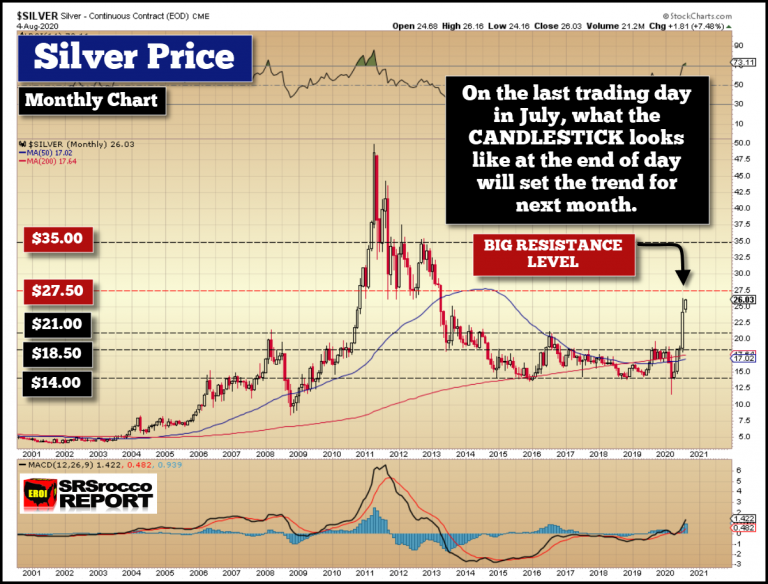 With silver surging another $1.70 today, the NEW BULL MARKET now seems to be intact.  Not only did silver jump by another 7% today, gold climbed by more than $41 by the end of trading.  Gold closed at a new all-time high of $2020.  The primary gold and silver mining companies are also doing very well because of the huge increase in profit margins.
In my last silver update, EARLY SILVER MARKET UPDATE: Where Silver Closes Today Sets An Important Trend For Next Month, it was important for silver to close near the highs on Friday, which it did.  Then today, at about 11 AM EST, the silver price started to take off very quickly to $26.  After a large intraday correction, silver continued upwards to close at the highs of the day… ANOTHER very BULLISH SIGN.
Here is the monthly silver chart showing the first two trading days in August, with all the gains from today: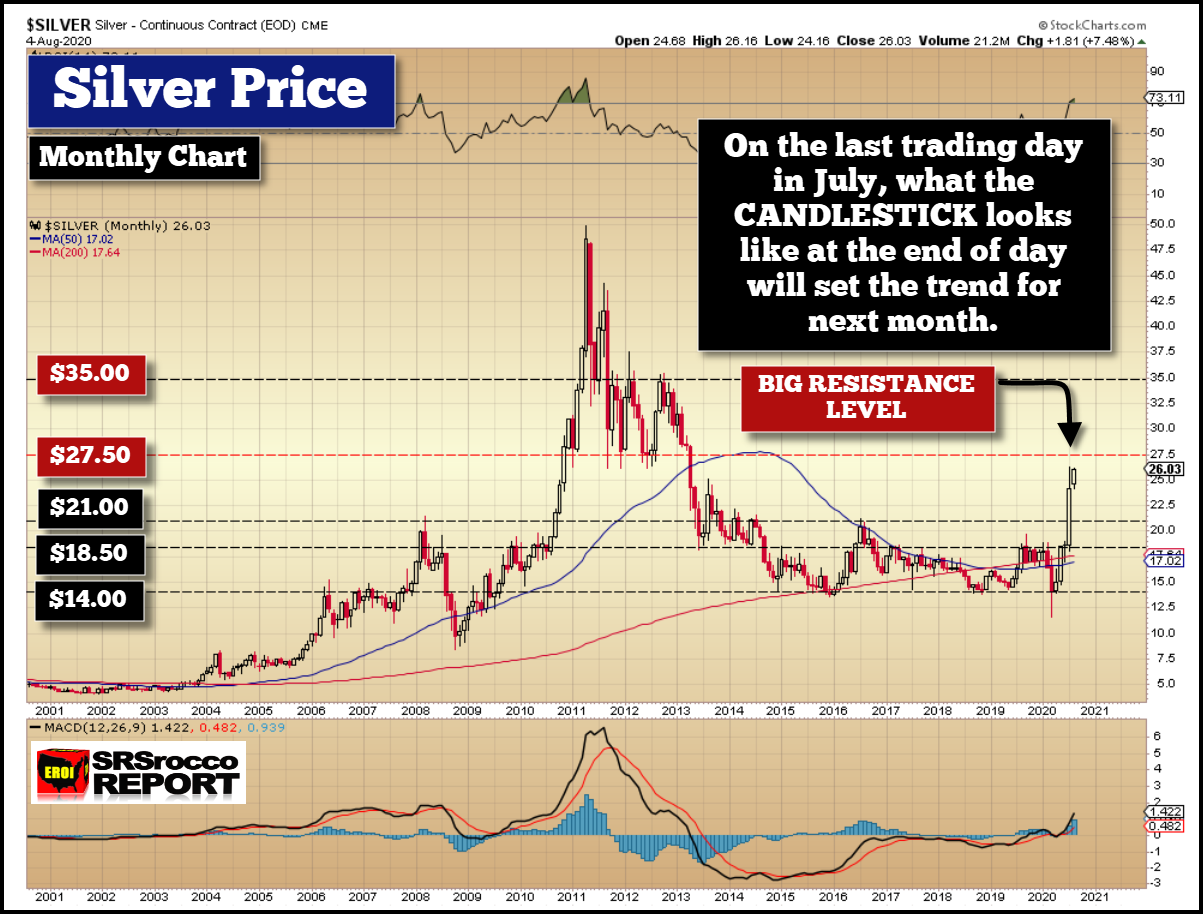 For silver to move higher to the next BIG RESISTANCE LEVEL of $27.50 this go around, it will need to break above the $26.50 level, which it briefly reached today.  To me, it seems as if the trading momentum will likely continue to push silver up to the next target level of $27.50, and probably higher.
As I explained in my recent youtube video, Something Amazing Happened In The Silver Market, the Commercial Net Short position the past week feel by a stunning 14,500 positions even though the silver price increased $2.75.  With this BIG CHANGE in the COT Report structure, which we haven't seen in more than ten years, I knew the momentum would continue pushing silver even higher.
Read More @ SRSRoccoReport.com