from ZeroHedge: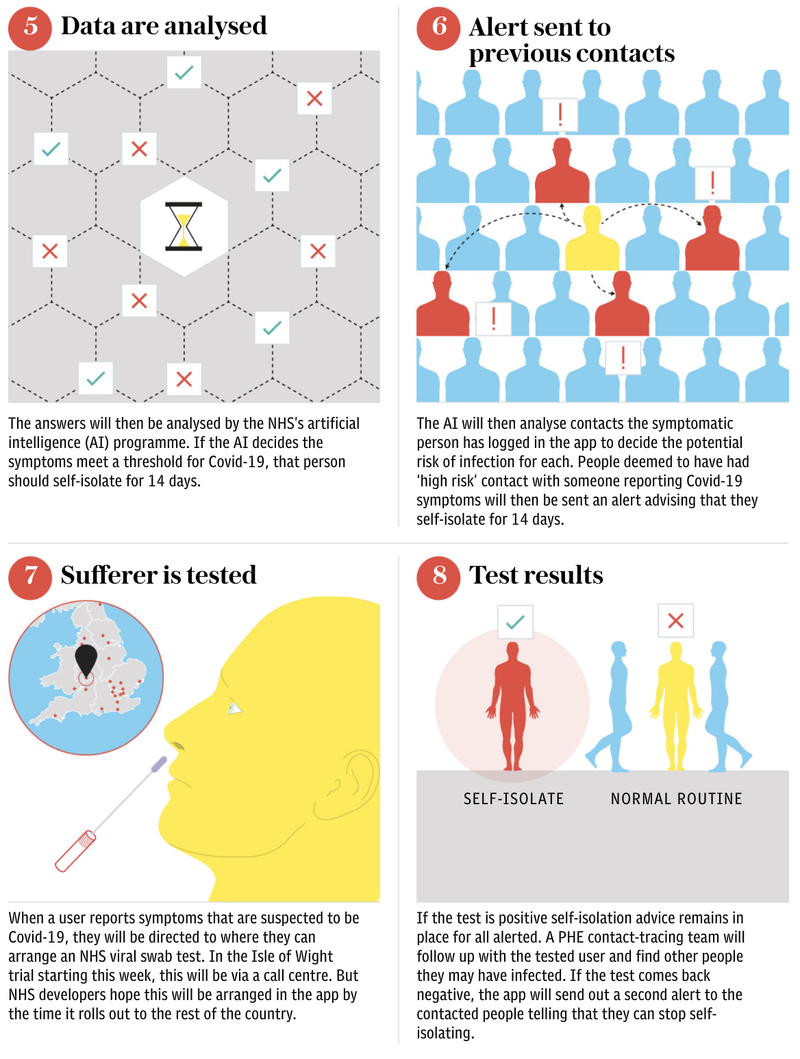 Shortly after launching a new contact-tracing program in Ontario, a top Google executive said in a blog post published Friday that 20 US states and territories (roughly 45% of the country's population) are "exploring" using the tool Google built with Apple to create new contact-tracing programs, and that the new apps are set to launch in the coming weeks.
Google had previously said in May that three states, Alabama, North Dakota and South Carolina, would be launching apps using the exposure notification tool. Those states are still using the protocols, it appears.
Additionally, the company said during its update that 16 countries and regions outside the US have launched apps using the Apple-Google tool, while other countries – including France and the UK – have sought to build their own tools from scratch, though the UK infamously pivoted, abandoned its custom system, and adopted the Google-Apple protocol.
However, the UK has yet to launch this new app, and it's unclear when it will be ready, as the Telegraph recently reported.
Here's how the UK's app-based system (which is based on the Google-Apple system) is supposed to work, per the Telegraph.
Source: The Telegraph
The technology should enable users to track whether they came in contact with any infected people via bluetooth signals.
VP of Engineering David Burke penned the post, which was published Friday afternoon on the East Coast. Read it in full below:
* * *
In May, we partnered with Apple to launch the Exposure Notifications System (ENS) and made it available to public health authorities around the world in their fight against COVID-19. The ENS allows public health authorities to develop apps that augment manual contact tracing efforts while preserving the privacy of their citizens. As of today, public health authorities have used ENS to launch in 16 countries and regions across Africa, Asia, Europe, North America and South America, with more apps currently under development.
In the United States, 20 states and territories—representing approximately 45 percent of the U.S. population—are exploring apps based on ENS. We expect to see the first set of these apps roll out over the coming weeks. The Association of Public Health Laboratories also announced recently that it will host a national key server to support all U.S. states, which will allow people with Exposure Notification apps to receive alerts even if they travel across state borders.
We've continued to improve the technology and provide more transparency based on feedback we've received from public health authorities and other experts. Public health authorities will continue to make their own decisions about how exposure notifications become part of their plans in controlling COVID-19, and we will work to improve the technology in response to their feedback. Here are some of the changes we've already made, as well as some upcoming additional changes.