by Harvey Organ, Harvey Organ Blog: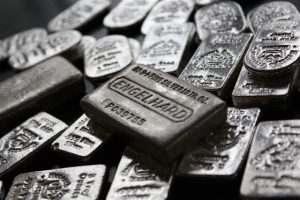 FIRST DAY NOTICE WITNESSES THE LARGEST FILING IN COMEX HISTORY 101.8 TONNES//SO FAR 146.9 TONNES OF GOLD STANDING FOR DELIVERY// IN SILVER: 4.570 MILLION OZ STANDING FOR DELIVERY//TRUMP ORDERS CHINA TO SELL TIKTOK//CORONAVIRUS UPDATES THROUGHOUT THE GLOBE//CHINA'S 3 GORGE DAM HAS STRUCTURAL FAULTS AND IN JEOPARDY OF CAUSING MASSIVE FLOODS/IN USA NO DEAL ON NEW STIMULUS PKG AS DEMOCRATS REFUSE TO DEAL WITH REPUBLICANS..//SWAMP STORIES FOR YOU TONIGHT
GOLD$:  1969.20  UP $17.90  The quote is London spot price (cash market)
Silver:$24.03// UP 82 CENTS  London spot price ( cash market)
Closing access prices:  London spot
i)Gold : $1973.00  LONDON SPOT  4:30 pm
ii)SILVER:  $24.32//LONDON SPOT  4:30 pm
CLOSING FUTURES PRICES:  KEY MONTHS
AUGUST GOLD:   $1962.00  CLOSE  1::30 PM  SPREAD SPOT/FUTURE AUG  (BACKWARD  $7.20)
OCT GOLD:  $1976.10  CLOSE 1.30 PM//   SPREAD SPOT/FUTURE OCT /: $6.90  ($ 0/90 ABOVE NORMAL CONTANGO)
DEC. GOLD  $1988.30   CLOSE 1.30 PM      SPREAD SPOT/FUTURE DEC   $19.10   ($7.10 ABOVE NORMAL CONTANGO)
CLOSING SILVER FUTURE MONTH
SILVER SEPT COMEX CLOSE;   $24.20…1:30 PM.//SPREAD SPOT/FUTURE SEPT//  :  17 CENTS  PER OZ  (14 CENTS ABOVE CONTANGO)
SILVER DECEMBER  CLOSE:     $24.44  1:30  PM SPREAD SPOT/FUTURE DEC.       : 41  CENTS PER OZ  ( 29 CENTS ABOVE NORMAL CONTANGO)
DONATE
Click here
 if you wish to send a donation. I sincerely appreciate it as this site takes a lot of preparation.
JPMorgan has been receiving gold with reckless abandon and sometimes supplying (stopping)
receiving today: 11,205/32,732
ISSUED: 7913
EXCHANGE: COMEX
CONTRACT: AUGUST 2020 COMEX 100 GOLD FUTURES
SETTLEMENT: 1,942.300000000 USD
INTENT DATE: 07/30/2020 DELIVERY DATE: 08/03/2020
FIRM ORG FIRM NAME ISSUED STOPPED
____________________________________________________________________________________________
072 C GOLDMAN 1666 75
072 H GOLDMAN 6220
104 C MIZUHO 2656
132 C SG AMERICAS 412
135 H RAND 7
152 C DORMAN TRADING 49
159 C ED&F MAN CAP 25
167 C MAREX 300 1
226 C DIRECT ACCESS 7
323 H HSBC 1750
332 H STANDARD CHARTE 1026
355 C CREDIT SUISSE 176 228
363 H WELLS FARGO SEC 1062
365 C ED&F MAN CAPITA 3
435 H SCOTIA CAPITAL 800
555 H BNP PARIBAS SEC 6000
624 C BOFA SECURITIES 58
657 C MORGAN STANLEY 2 522
657 H MORGAN STANLEY 4962
661 C JP MORGAN 7913 7111
661 H JP MORGAN 4094
DLV615-T CME CLEARING
BUSINESS DATE: 07/30/2020 DAILY DELIVERY NOTICES RUN DATE: 07/30/2020
PRODUCT GROUP: METALS RUN TIME: 22:13:43
685 C RJ OBRIEN 140 8
686 C INTL FCSTONE 365 41
690 C ABN AMRO 60 950
700 C UBS 968
709 C BARCLAYS 3006
709 H BARCLAYS 71
730 C PTG DIVISION SG 10
732 C RBC CAP MARKETS 23
732 H RBC CAP MARKETS 2427
737 C ADVANTAGE 88
800 C MAREX SPEC 30 265
878 C PHILLIP CAPITAL 15
880 C CITIGROUP 162 111
880 H CITIGROUP 9400
905 C ADM 9 190
____________________________________________________________________________________________
TOTAL: 32,732 32,732
MONTH TO DATE: 32,732
NUMBER OF NOTICES FILED TODAY FOR  AUGUST CONTRACT: 32,732 NOTICE(S) FOR 3,273,200 OZ  (101.810 tonnes)
TOTAL NUMBER OF NOTICES FILED SO FAR:  32732 NOTICES FOR 3,273,200 OZ  (101.810 TONNES)
FOR AUGUST
475 NOTICE(S) FILED TODAY FOR 2,375,000  OZ/
total number of notices filed so far this month: 475 for 2.375 MILLION oz
BITCOIN MORNING QUOTE  $11,146  UP 47
BITCOIN AFTERNOON QUOTE.: $11,409 UP 235
GLD AND SLV INVENTORIES:
WITH GOLD UP $17.90 AND NO PHYSICAL TO BE FOUND ANYWHERE:
WITH ALL REFINERS CLOSED//MEXICO ORDERING ALL MINES SHUT:   WHERE ARE THEY GETTING THE "PHYSICAL?
NO CHANGES IN GOLD INVENTORY AT THE GLD///
GLD: 1,241.96 TONNES OF GOLD//
WITH SILVER UP 82 CENTS TODAY: AND WITH NO SILVER AROUND:
A HUGE CHANGES IN SILVER INVENTORY AT THE  SLV: SURPRISINGLY:
A WITHDRAWAL OF 3.26 MILLION OZ FROM THE SLV//
RESTING SLV INVENTORY TONIGHT:
SLV: 568.092  MILLION OZ./
XXXXXXXXXXXXXXXXXXXXXXXXX
Let us have a look at the data for today
xxxxxxxxxxxxxxxxxxxxxxxxxxxxxxxxxxxxxxxxxxxxxxxxxxxxxxxxxxxxxxxxxxxxxxxxxx
IN SILVER THE COMEX OI ROSE BY A HUMONGOUS SIZED 3348 CONTRACTS FROM 184,392 UP TO 187,740, AND CLOSER TO OUR NEW RECORD OF 244,710, (FEB 25/2020. THE HUGE SIZED GAIN IN  OI OCCURRED DESPITE OUR $0.97 LOSS IN SILVER PRICING AT THE COMEX. IT SEEMS THAT THE GAIN IN COMEX OI IS PRIMARILY DUE TO HUGE  BANKER SHORT COVERING PLUS A GOOD EXCHANGE FOR PHYSICAL ISSUANCE, ZERO LONG LIQUIDATION, ACCOMPANYING  A HUGE SILVER STANDING AT THE COMEX FOR AUGUST.  WE HAD A GOOD NET GAIN IN OUR TWO EXCHANGES OF 4467 CONTRACTS  (SEE CALCULATIONS BELOW).
WE HAVE ALSO WITNESSED A HUGE AMOUNT OF PHYSICAL METAL STAND FOR COMEX DELIVERY AS WELL WE ARE WITNESSING CONSIDERABLE LONGS PACKING THEIR BAGS AND MIGRATING OVER TO LONDON IN GREATER NUMBERS IN THE FORM OF EFP'S.  WE WERE  NOTIFIED  THAT WE HAD A GOOD SIZED NUMBER OF COMEX LONGS TRANSFERRING THEIR CONTRACTS TO LONDON THROUGH THE EFP ROUTE:   SEP 1119 DEC:  0 FOR ZERO ALL  OTHER MONTHS  AND THEREFORE TOTAL ISSUANCE  1119 CONTRACTS. WITH THE TRANSFER OF 1119 CONTRACTS, WHAT THE CME IS STATING IS THAT THERE IS NO SILVER (OR GOLD) TO BE DELIVERED UPON AT THE COMEX AS THEY MUST EXPORT THEIR OBLIGATION TO LONDON. ALSO KEEP IN MIND THAT THERE CAN BE A DELAY OF 24-48 HRS IN THE ISSUING OF EFP'S. THE 1119 EFP CONTRACTS TRANSLATES INTO 11.075 MILLION OZ  ACCOMPANYING:
1.THE 97 CENT LOSS IN SILVER PRICE AT THE COMEX AND
2. THE STRONG AMOUNT OF SILVER OUNCES WHICH STOOD FOR DELIVERY IN THE LAST 12 MONTHS:
JUNE/2018. (5.420 MILLION OZ);
FOR JULY: 30.370 MILLION OZ
FOR AUG., 6.065 MILLION OZ
FOR SEPT. 39.505 MILLION  OZ S
FOR OCT.2.525 MILLION OZ.
FOR NOV:  A HUGE 7.440 MILLION OZ STANDING  AND
21.925 MILLION OZ FINALLY STAND FOR DECEMBER.
5.845 MILLION OZ STAND IN JANUARY.
2.955 MILLION OZ STANDING FOR FEBRUARY.:
27.120 MILLION OZ STANDING IN MARCH.
3.875 MILLION OZ STANDING FOR SILVER IN APRIL.
18.845 MILLION OZ STANDING FOR SILVER IN MAY.
2.660 MILLION OZ STANDING FOR SILVER IN JUNE//
22.605 MILLION OZ  STANDING FOR JULY
10.025   MILLION OZ INITIAL STANDING IN AUGUST.
43.030   MILLION OZ INITIALLY STANDING IN SEPT. (HUGE)
7.32     MILLION OZ INITIALLY STANDING IN OCT
2.630     MILLION OZ STANDING FOR NOV.
20.970   MILLION OZ  FINAL STANDING IN DEC
5.075     MILLION OZ FINAL STANDING IN JAN
1.480    MILLION OZ FINAL STANDING IN FEB
23.005  MILLION OZ FINAL STANDING FOR MAR
4.660  MILLION OZ FINAL STANDING FOR APRIL
45.220 MILLION OZ FINAL STANDING FOR MAY
2.205  MILLION OF FINAL STANDING FOR JUNE
86.470 MILLION OZ FINAL STANDING IN JULY.
4.57 MILLION OZ INITIAL STANDING IN AUGUST
THURSDAY, AGAIN OUR CROOKS USED COPIOUS PAPER IN ORDER TO LIQUIDATE SILVER'S PRICE…AND THEY WERE SUCCESSFUL IN KNOCKING THE PRICE OF SILVER DOWN (IT FELL 97 CENTS ).. AND,OUR OFFICIAL SECTOR/BANKERS  WERE  UNSUCCESSFUL IN THEIR ATTEMPT TO FLEECE ANY SILVER LONGS FROM THEIR POSITIONS. THE HUGE GAIN AT THE COMEX WAS ACCOMPANIED BY : i)  A GOOD ISSUANCE OF EXCHANGE FOR PHYSICALS 2) A HUMONGOUS INITIAL  STANDING OF SILVER OZ  FOR AUGUST,  STRONG BANKER SHORT COVERING  AND 4) ZERO LONG LIQUIDATION AS  WE DID HAVE A GOOD NET GAIN OF 4467 CONTRACTS OR 22.33 MILLION OZ ON THE TWO EXCHANGES! YOU CAN BET THE FARM THAT OUR BANKER  ARE DESPERATE TO LIQUIDATE THEIR HUGE SHORT POSITIONS IN SILVER
Read More @ HarveyOrganBlog.com