by Harvey Organ, Harvey Organ Blog: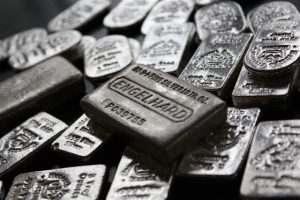 GOLD UP $11.45 TO $2029.80//SILVER UP A STRONG $1.87 TO $29.46//GOLD TONNAGE ADVANCES AGAIN UP TO 150.4 TONNES//CHINA VS USA ESCALATES WITH RESPECT TO TIK TOK AND TAIWAN/HONG KONG MEDIA MOGUL LAI ARRESTED BY MAINLAND CHINA//CORONAVIRUS UPDATES: SATURDAY, SUNDAY AND TODAY//LEBANONESE GOVERNMENT FALLS//BEIRUT HUGE PROTESTS//ERDOGAN AGAINST STOKING FLAMES AS HE WANTS TO DRILL IN GREEK/CYPRUS TERRITORIAL WATERS// CHICAGO PROTESTS LAST NIGHT AND THIS MORNING//TRUMP SIGNS EXECUTIVE ORDER TO PROVIDE UNEMPLOYMENT BENEFITS //SWAMP STORIES FOR YOU TONIGHT
GOLD:$:  $2,029.80  UP $11.45  The quote is London spot price (cash market)
Silver:$29.46// UP $1.87   London spot price ( cash market)
Closing access prices:  London spot
i)Gold : $2027.40  LONDON SPOT  4:30 pm
ii)SILVER:  $29.15//LONDON SPOT  4:30 pm
CLOSING FUTURES PRICES:  KEY MONTHS
AUGUST GOLD:   $2024.00  CLOSE  1::30 PM  SPREAD SPOT/FUTURE AUG  (BACKWARD  $5.80)
OCT GOLD:  $2028.00  CLOSE 1.30 PM//   SPREAD SPOT/FUTURE OCT /:   : $1.80//BACKWARD
DEC. GOLD  $2040.40   CLOSE 1.30 PM      SPREAD SPOT/FUTURE DEC   $10.60   ($ BELOW NORMAL CONTANGO)
CLOSING SILVER FUTURE MONTH
SILVER SEPT COMEX CLOSE;   $29.24…1:30 PM.//SPREAD SPOT/FUTURE SEPT//  :  0 CENTS  PER OZ  ( BACKWARDS)
SILVER DECEMBER  CLOSE:     $29.46  1:30  PM SPREAD SPOT/FUTURE DEC.       : 22  CENTS PER OZ  ( 10 CENTS ABOVE NORMAL CONTANGO)
JPMorgan has been receiving gold with reckless abandon and sometimes supplying (stopping)
receiving today:  48/156
ISSUED 139
EXCHANGE: COMEX
CONTRACT: AUGUST 2020 COMEX 100 GOLD FUTURES
SETTLEMENT: 2,010.100000000 USD
INTENT DATE: 08/07/2020 DELIVERY DATE: 08/11/2020
FIRM ORG FIRM NAME ISSUED STOPPED
____________________________________________________________________________________________
072 H GOLDMAN 26
104 C MIZUHO 12
159 C ED&F MAN CAP 6
332 H STANDARD CHARTE 5
657 C MORGAN STANLEY 3
657 H MORGAN STANLEY 20
661 C JP MORGAN 139 31
661 H JP MORGAN 17
686 C INTL FCSTONE 2
690 C ABN AMRO 1 3
700 C UBS 4
709 C BARCLAYS 13
737 C ADVANTAGE 5 2
800 C MAREX SPEC 3
880 H CITIGROUP 20
____________________________________________________________________________________________
TOTAL: 156 156
MONTH TO DATE: 43,921
NUMBER OF NOTICES FILED TODAY FOR  AUGUST CONTRACT: 156 NOTICE(S) FOR 15600 OZ  (0.4852 tonnes)
TOTAL NUMBER OF NOTICES FILED SO FAR:  43921 NOTICES FOR 4,392,100 OZ  (136.61 TONNES)
FOR AUGUST
25 NOTICE(S) FILED TODAY FOR 125,000  OZ/
total number of notices filed so far this month: 1131 for 5.655 MILLION oz
BITCOIN MORNING QUOTE  $11,744  UP 61
BITCOIN AFTERNOON QUOTE.: $11,864 UP 182
GLD AND SLV INVENTORIES:
WITH GOLD $11.45 AND NO PHYSICAL TO BE FOUND ANYWHERE:
WITH ALL REFINERS CLOSED//MEXICO ORDERING ALL MINES SHUT:   WHERE ARE THEY GETTING THE "PHYSICAL?
A BIG CHANGE IN GOLD INVENTORY AT THE GLD/// A WITHDRAWAL OF 5.85 TONNES FROM THE GLD///
GLD: 1,262/12 TONNES OF GOLD//
WITH SILVER UP $1.87 CENTS TODAY: AND WITH NO SILVER AROUND:
A HUGE CHANGE IN SILVER INVENTORY AT THE  SLV: A WITHDRAWAL OF 3.538 MILLION OZ//
RESTING SLV INVENTORY TONIGHT:
SLV: 569.491  MILLION OZ./
XXXXXXXXXXXXXXXXXXXXXXXXX
For the past few decades, we have been experiencing constant raids orchestrated by our bankers, and these raids are criminal but they are given a green light by the regulators as these operations are official sanctions in nature (through the BIS) and are always aided by the bankers are they front run the scheme.
There are three reasons why bankers raid:
when the President or Chairman of the Fed speak they always raid.  Gold must not rise while these guys are speaking
 on options expiry.  There are 3 expiry issues :
a) equity issues and the only ones we are concerned with is the GLD and SLV options
b) comex gold/silver options expiry..and that occurs 4 trading days before first day notice.
c) London gold/silver//OTC expiry and expiry ends on first day notice:  10 am est.
especially b and c) occur always with much force and tenacity every month driving our precious metals down  and in some cases decimate their pricing.
The reason for banks whacking gold/silver during the last week of the month is to ensure that underwritten options (underwritten by the banks) become worthless. This is also criminal!
3. on FOMC jobs report on the first Friday of every month.
The whacking on the jobs report does not occur with the same frequency as options expiry but when it does occur it too can be very forceful  in price. (The selling of naked contracts has no concern for profit..they are only concerned in lowering the price of the metals).
Reason for the whacking:  speculators have built up enormous long positions which of course is countered by our banker friends huge short positions. The raid is done to lessen speculators longs and also to provide an opportunity for the bankers to cover some their short positions.
In this report Alasdair Macleod has concluded that the total short position of gold on Comex and LBMA is north of 200 billion dollars.
Modus operandi:
the crooks send signals as to when a raid is forthcoming.  It could either be a weak silver price when gold is very strong. If we witness this, say, on a Thursday, then Friday is the raid day,  If both silver and gold are strong, then it is weak trading of equity gold/silver shares one day prior to raid which sends the signal. The raid on Friday was the latter.
(The crooks also use the liquidation of spreading contracts on the comex to aid in options expiry. I have given a separate explanation of this below).
This brings us to Friday's raid.  I think most of the gold bugs knew on Thursday that a raid was coming and I certainly telegraphed that to my friends. The gold/silver equity shares were very weak despite a strong precious metals price.  We knew that FOMC was next day, so the odds for a raid was close to 100%
The raid caused much harm in price but the crooks were only interested in removing longs from their ownership. As you will see from the data below below , the bankers failed miserably as net longs refused to budge. Demand for gold and silver is just too strong.
On Monday morning, I can imagine a huge amount of buyers of contracts whether on Comex or London will be turning them into real metal..
Let us have a look at the data for today
xxxxxxxxxxxxxxxxxxxxxxxxxxxxxxxxxxxxxxxxxxxxxxxxxxxxxxxxxxxxxxxxxxxxxxxxxx
IN SILVER THE COMEX OI FELL BY A SMALL SIZED 426 CONTRACTS FROM 207,490 DOWN TO 207,064, AND FURTHER FROM OUR NEW RECORD OF 244,710, (FEB 25/2020. THE  GAIN IN  OI OCCURRED DESPITE OUR STRONG $0.69 LOSS IN SILVER PRICING AT THE COMEX. IT SEEMS THAT THE SMALL LOSS IN COMEX OI IS PRIMARILY DUE TO A FAILED  BANKER SHORT COVERING PLUS A STRONG EXCHANGE FOR PHYSICAL ISSUANCE, ZERO LONG LIQUIDATION, ACCOMPANYING  A STRONG INCREASE IN SILVER OZ. STANDING AT THE COMEX FOR AUGUST.  WE HAD A GOOD NET GAIN IN OUR TWO EXCHANGES OF 894 CONTRACTS  (SEE CALCULATIONS BELOW).
WE HAVE ALSO WITNESSED A HUGE AMOUNT OF PHYSICAL METAL STAND FOR COMEX DELIVERY AS WELL WE ARE WITNESSING CONSIDERABLE LONGS PACKING THEIR BAGS AND MIGRATING OVER TO LONDON IN GREATER NUMBERS IN THE FORM OF EFP'S.  WE WERE  NOTIFIED  THAT WE HAD A STRONG SIZED NUMBER OF COMEX LONGS TRANSFERRING THEIR CONTRACTS TO LONDON THROUGH THE EFP ROUTE:   SEP 1320 DEC:  0 FOR ZERO ALL  OTHER MONTHS  AND THEREFORE TOTAL ISSUANCE  1320 CONTRACTS. WITH THE TRANSFER OF 1320 CONTRACTS, WHAT THE CME IS STATING IS THAT THERE IS NO SILVER (OR GOLD) TO BE DELIVERED UPON AT THE COMEX AS THEY MUST EXPORT THEIR OBLIGATION TO LONDON. ALSO KEEP IN MIND THAT THERE CAN BE A DELAY OF 24-48 HRS IN THE ISSUING OF EFP'S. THE 1320 EFP CONTRACTS TRANSLATES INTO 9.439 MILLION OZ  ACCOMPANYING:
Read More @ HarveyOrganBlog.com