from RT: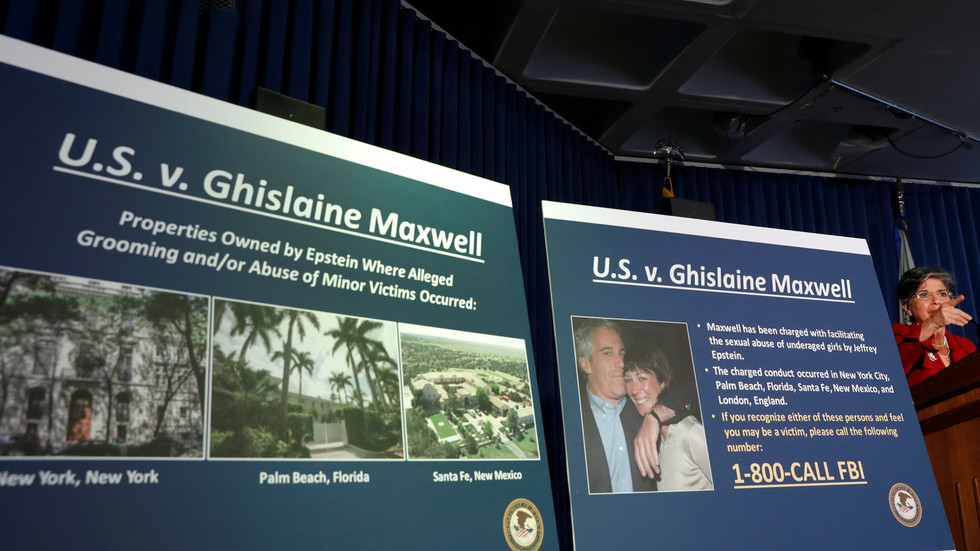 Newly unsealed files tied to the Jeffrey Epstein sex-trafficking case imply that former US President Bill Clinton visited the investor's private island along with "young girls," and that the FBI knew well about the minors' abuse.
Comprising hundreds of pages of documents, the trove was released on Thursday night following a judge's order last week to have it unsealed, over the objections of Ghislaine Maxwell, a former girlfriend to Epstein who has recently been charged as an accomplice in his alleged sex-trafficking operation.
The records stem from a 2015 defamation suit filed by Epstein accuser Virginia Giuffre, which was placed under lock and key after the case was settled in 2017, but was recently unsealed, as a result of a lawsuit brought last year by conservative blogger Mike Cernovich and the Miami Herald newspaper.
Among other revelations, the documents indicate that former US president Bill Clinton consorted with "young girls" during at least one visit to Epstein's private resort in the Virgin Islands, where the billionaire was said to host regular "sex orgies."
"When you were present with Jeffery Epstein and Bill Clinton on the island, who else was there?" one witness – presumably Giuffre – was asked during an interview, to which she replied that Epstein, Maxwell, an unidentified woman named "Emmy" and "2 young girls" had been on the island with the former POTUS. The witness did not elaborate on Clinton's interactions with the girls, however.
Allegations against Dershowitz –

Not only did Dershowitz abuse the minor, but he helped draft a non-prosecution agreement that gave Dershowitz immunity.

— Techno Fog (@Techno_Fog) July 31, 2020
The same witness also told her attorney in 2011 that she had overheard Epstein saying that Clinton owed him "favors," but noted she couldn't tell whether he was joking.
"He would laugh it off. You know, I remember asking Jeffrey 'What's Bill Clinton doing here?'… and he laughed it off and said 'well he owes me a favor,'" she said. "He never told me what favors they were. I never knew. I didn't know if he was serious."
He told me a long time ago that everyone owes him favors. They're all in each other's pockets.