by Simon Black, Sovereign Man: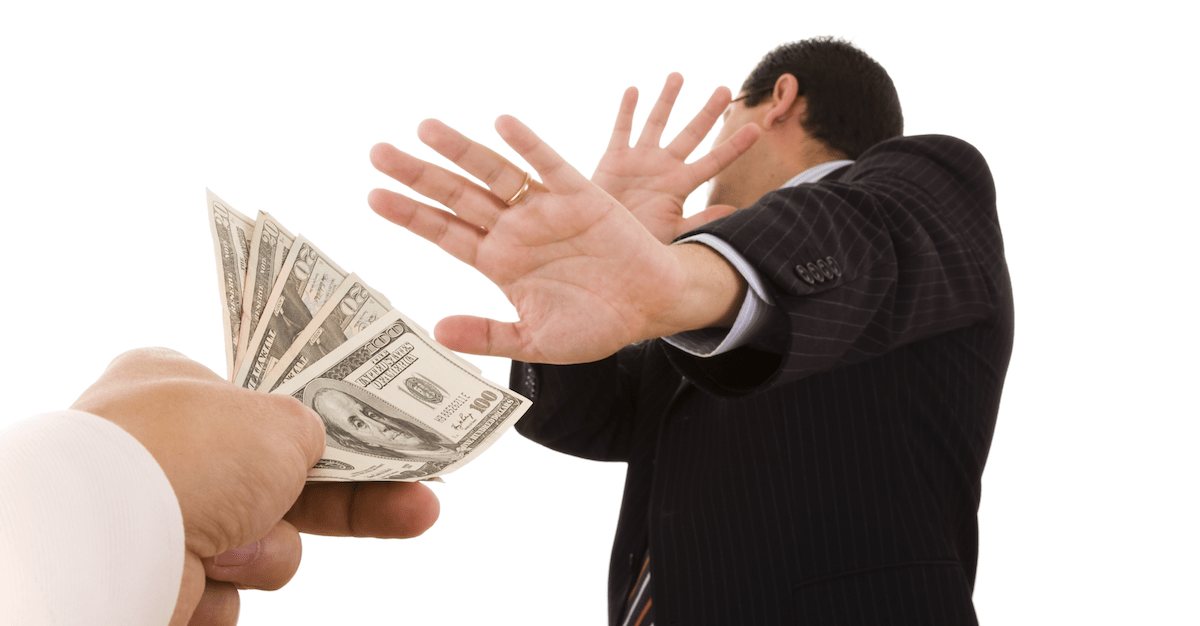 A few months ago when the US government announced its 'Paycheck Protection Program' for small businesses, my first thought was, "This is going to be seriously abused."
PPP, as it's called, was the crown jewel in Uncle Sam's efforts to sprinkle trillions of dollars around the US economy; the idea was that the government would guarantee loans to small businesses… and they specifically wrote the legislation for the loans to NOT be paid back.
Anyone who borrowed money under this program could have the debt forgiven as long as they met some very basic requirements.
PPP was abused almost immediately. More than $1 billion was paid out to dead people… and so far the government hasn't even bothered trying to reclaim that money.
There's also been rampant fraud, with countless people creating fake businesses with fictitious employees so that they could rake in all that free money.
And countless more people took money that frankly didn't need it.
I didn't take single penny and never had any interest in doing so. I do very well and, unlike Kanye West and the Church of Scientology, I don't need free money from taxpayers.
But as a matter of curiosity, I applied for a PPP loan back in March because I wanted to see what the process was like.
How much money would they hand out? Would there be any due diligence or lending standards?
A lot of people might not realize this, but it's seriously hard to lend that much money. The government set aside hundreds and hundreds of billions of dollars for PPP… which means they would have to make tens of millions of loans.
That's incredibly difficult to do.
By comparison, giant financial institutions like Bank of America or JP Morgan Chase might do a million loans in an entire year.
The federal government is trying to make tens of millions of loans in a matter of months.
Obviously something is going to slip through the cracks, and I wanted to go through the process to find out where those cracks were.
When I filled out a PPP application for one of my companies, the process was pretty straightforward.
And in a matter of days I received a response: I had been approved, and the government was ready to loan me a six-figure sum.
This was really surprising to me given that the company I applied for is (a) profitable, and (b) has only one employee: me.
But nevertheless, the government saw fit to offer me money at terms that did not require me to pay the money back… ever.
The email included instructions and requested that I sign the loan documents, after which I would receive the money.
Again, I had no intention of borrowing any money from this program… I was just curious about the process. So I ignored the email and did nothing, assuming they would go away.
But a few weeks later I received an email from an employee at the SBA inquiring about the loan documents.
I wrote back and explicitly told them to "terminate the loan application." He replied and confirmed that, yes, they will withdraw my application.
But then, in late June, I received another email from an SBA employee as follows:
Good afternoon,

I am doing a follow up regarding the closing documents for your business loan. When will you be signing the documents?

Please reply to this email as soon as possible.
Jeez. So I called and left a voicemail stating, yet again, that I would not be moving forward with the loan.
Finally, three days later, I received an official letter from the SBA confirming that my loan application had been terminated.
But that's not the end of the story.
Last week I received another email from the SBA, saying "We are reaching out with good news . . ."
They went on to explain that they wanted to send me up to $10,000 as part of another program, the Economic Injury Disaster Loan program, or EIDL.
And since they already had my bank details, they were going to deposit the funds in my account within three business days.
Amazing. I didn't even have to do anything and they were just going to put money in my account.