by Corey Lynn, Corey's Digs: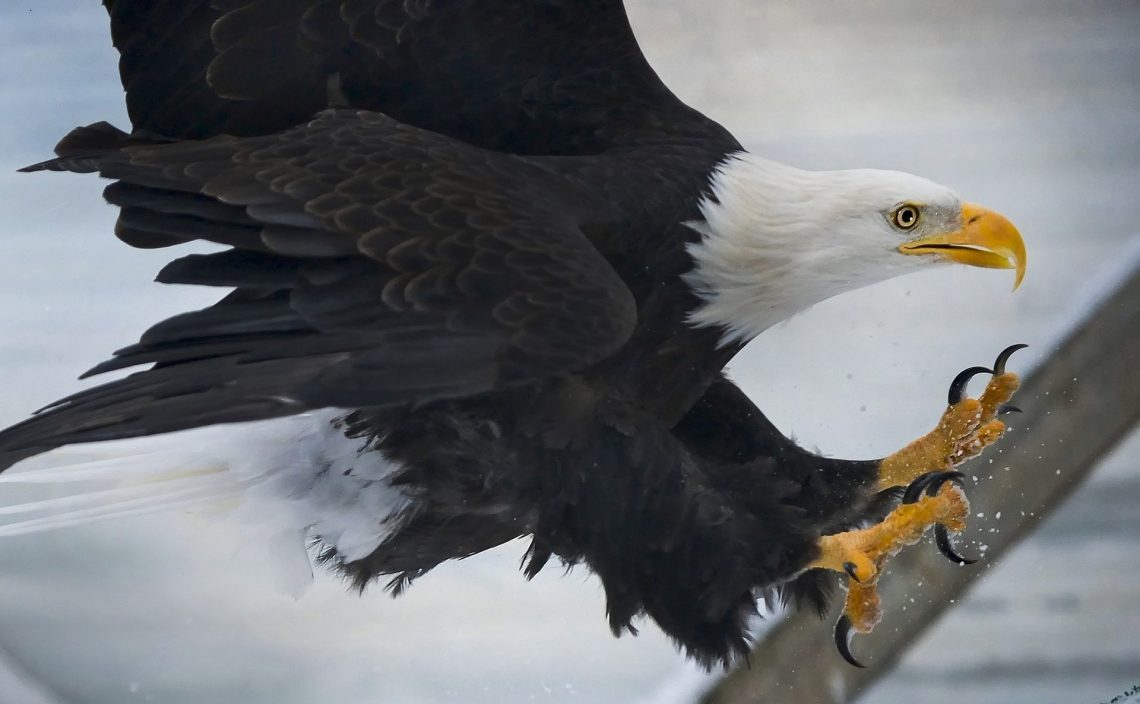 The number one question in the U.S. right now is who is going to stop all this lawlessness from coast to coast? This is a multipronged approach at destabilizing our country to take it over. And whereas there are definitely some well overdue changes needed in this country, lighting a path for its destruction is not one of them. It's time to get real before real gets us.
If it's not already crystal clear that what is being orchestrated on a global scale is an attempt for the UN to carry out their one world governance plan, then you've missed the writing on the wall. Recently, UN Secretary-General Antonio Guterres tweeted, "as we mark the 75th anniversary of the UN Charter, we must reimagine the way nations cooperate. We need an effective multilateralism with scale, ambition and teeth." As Breitbart reported, Guterres claimed in the 21st century, governments are no longer the only political and power reality, adding "we need an effective multilateralism that can function as an instrument of global governance where it is needed." The UN also has a dedicated page for their response to COVID-19, which includes, "coming out of this crisis will require a whole-of-society, whole-of-government and whole-of-the-world approach driven by compassion and solidarity."
The coronavirus, masks, vaccines, contact tracing, riots and protests, removing history, and altering legislation are all part of their game plan, and the US is taking an enormous hit in these areas right now, primarily in Democratic states where the elected officials are allowing this destruction. The Washington Post made the case when illustrating that 19 out of 20 of the cities with the most violent crime in the US were in Democratic states, while trying to debunk President Trump's claim that there were 20. They are coming from every angle, throwing fuel on every fire, to intimidate the population so as to control the narrative, remove our president, and take over the government. The Black Lives Matter corporation co-founder is a trained Marxist, while Hawk Newsome, the president of Greater New York Black Lives Matter recently told Fox News host Martha MacCallum, "if this country doesn't give us what we want, then we will burn down this system and replace it. Alright? And I could be speaking figuratively. I could be speaking literally. It's a matter of interpretation." Is it? There's been an awful lot of burning.
Sadly, many college students across the country have no clue what they are truly partaking in, nor do they understand the magnitude of the situation, and just how long this has been planned. They are under the impression these are grassroots movements trying to create change. They too are being manipulated and used for this insurgency. If only they would see with clarity, they could help to turn this all around. If socialism and one world governance wins, they will soon see the reality of what they were fighting for, and realize they gave up every last freedom.
Despite the abundant visual proof, arrests, and Antifa's own playbook, destruction by the Antifa terrorist organization continues with physical brutality toward police and citizens, and the destruction of businesses and monuments, yet House Judiciary Committee Chairman Jerry Nadler (D-NY) still claims it is all "imaginary." This is how far they are willing to take this to overthrow a president. The UN is party to these falsehoods as well, tweeting out that "UN Human Rights experts express profound concern over a recent statement by the US Attorney-General describing Antifa and other anti-fascist activists as domestic terrorists, saying it undermines the rights to freedom of expression and of peaceful assembly in the country." That's right – they consider the burning of buildings, removal of monuments, and beating of citizens "peaceful assembly."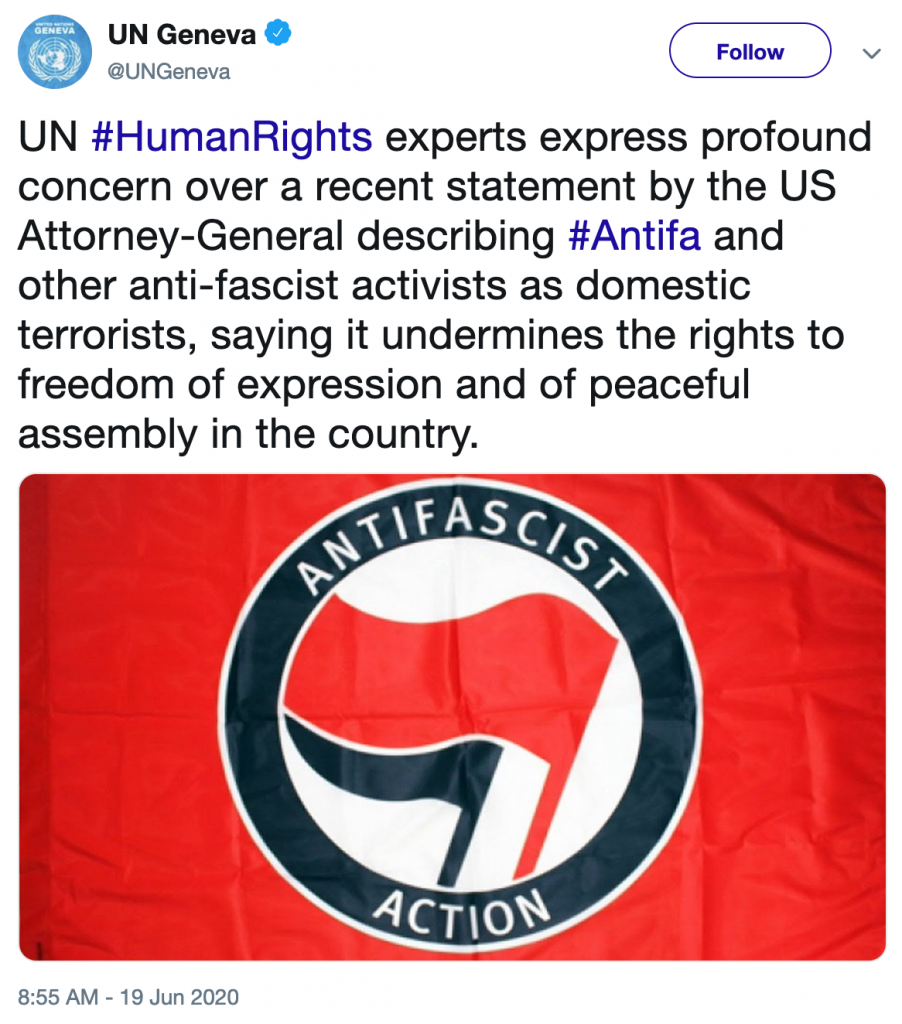 The Democratic run House just voted and passed a bill in the hopes to make the District of Columbia the 51st state so they can install two more Democratic senators and one congressman while establishing territory on all sides of the Whitehouse and taking over control of the police force in the area. Just imagine. They are once again fueling racism as a tactic to push this through. However, the Senate majority is Republican and it will most likely not see the light of day. These are the kind of tactics going on behind the scenes while rioting remains at the forefront. What the younger generation fails to see is that Biden is just a frontman, and the socialist, Marxist, communist orchestrators would be running the show if he were ever to become President.
The intimidation and fear mongering will continue to escalate and spread to the suburbs as they build momentum in recruiting more naïve and indoctrinated individuals. It is not going to stop on its own, nor will they be stopped, because it is all part of the plan to take over the presidency and run this country straight into socialism, so many Democratic politicians are on board with this. They have already been training and conditioning people's minds to "do as they say," "submit or else," and "be selfless, not selfish." They have convinced millions of people to shut down their businesses, not be able to provide for their families, stay in their homes, wear masks, and give up almost all of their freedoms. They used fear and it worked. Despite the data now being available to dispel the fear, people's minds are already conditioned to "obey." The simple conditioning of instructing people on how to wash their hands and to use hand sanitizer, day after day, flooding every media source, and every facility with signs, trained those people's minds through repetition and fear, with the entire country selling out of hand sanitizer, only for the FDA to come out stating that nine hand sanitizers are toxic three months after the fact. So if you thought you had "the virus," it may have just been the hand sanitizers they compelled you to use, that made you sick.