from ZeroHedge: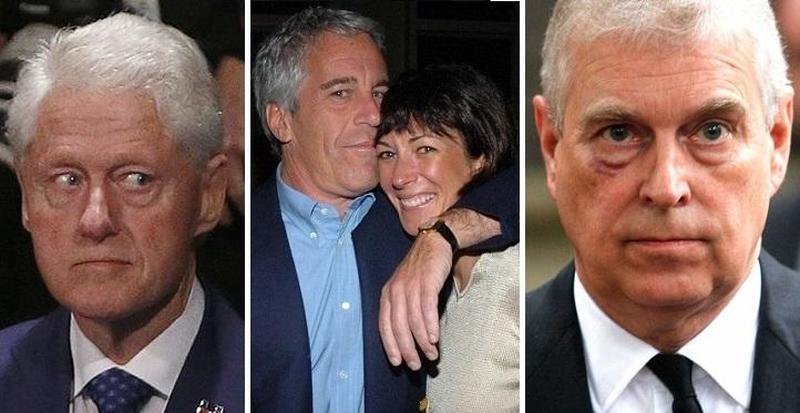 Dozens of exhibits related to Ghislaine Maxwell and Jeffrey Epstein were unsealed Thursday evening, providing insight into allegations against the financier and his purported 'madam,' as well as other high-profile individuals, including Bill Clinton, Alan Dershowitz and several other people whose names one can only guess (and the internet has).
The documents, related to a 2015 civil defamation lawsuit against Maxwell by Epstein accuser Virginia Giuffre, were ordered to be released on July 23 by US District Judge Loretta Preska – which also included flight logs from Epstein's private jets, as well as police reports from the multiple locations where Epstein maintained residences.
Among the findings:
Bill Clinton was allegedly on pedo island with '2 young girls'
Allegations against Dershowitz –

Not only did Dershowitz abuse the minor, but he helped draft a non-prosecution agreement that gave Dershowitz immunity.

— Techno Fog (@Techno_Fog) July 31, 2020
Six references to Bill Clinton in Virginia Roberts' chat with her lawyers on April 7, 2011:

Asked about Epstein boasting "Bill Clinton owes me favors," Giuffe said:

"Yes. I do. It was a laugh though. He would laugh it off… I didn't know if he was serious. It was just a joke." pic.twitter.com/InugMgHOz5

— Adam Klasfeld (@KlasfeldReports) July 31, 2020
Sordid details from alleged sexual encounters
— Tracy Beanz (@tracybeanz) July 31, 2020
Virginia Giuffre asked Comey's FBI for evidence in their possession, and was ignored.
This is big:

The FBI was in contact with Epstein and Ghislaine Maxwell's minor victim back in 2014.

Yet they did nothing. pic.twitter.com/ItC7kOGO0i

— Techno Fog (@Techno_Fog) July 31, 2020