by Nebojsa Malic, RT: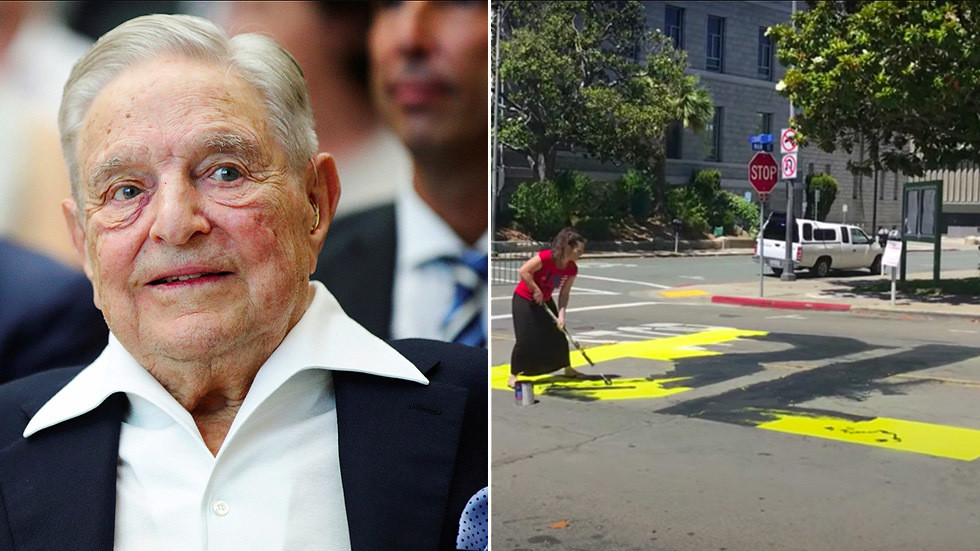 Democrats and the US mainstream media have insisted that tales of George Soros' malign influence on US politics are conservative conspiracies. Americans targeted by prosecutors whose elections he financed can testify otherwise.
Take the case of two Californians who are facing 'hate crime' charges for painting over a Black Lives Matter mural outside the Contra Costa County courthouse during the Independence Day weekend.
Nichole Anderson and David Nelson are being prosecuted by District Attorney Diana Becton, who described BLM as "an important civil rights cause that deserves all of our attention," (emphasis added) and insisted that "we must address the root and byproduct of systemic racism in our country." 
A former judge with no prosecutorial experience and dogged by accusations of plagiarism, Becton was elected in 2018 thanks in no small part to $275,000 poured into her campaign by Soros.
The Hungarian-born Democrat mega-donor became obscenely wealthy through currency speculation, before turning his eye towards influencing politics. In addition to funding various Democrats in state and congressional races, Soros invested heavily in local elections, where his money could make a much bigger difference.
He specifically targeted district attorneys, who in the US make all the prosecutorial decisions on a local level. In 2018, he invested more than $2.7 million in DA races in California, according to the Los Angeles Times. This was on top of the more-than $16 million he spent since 2014 on 17 district attorney races across the US, with his candidates winning 13 of them.