from ZeroHedge: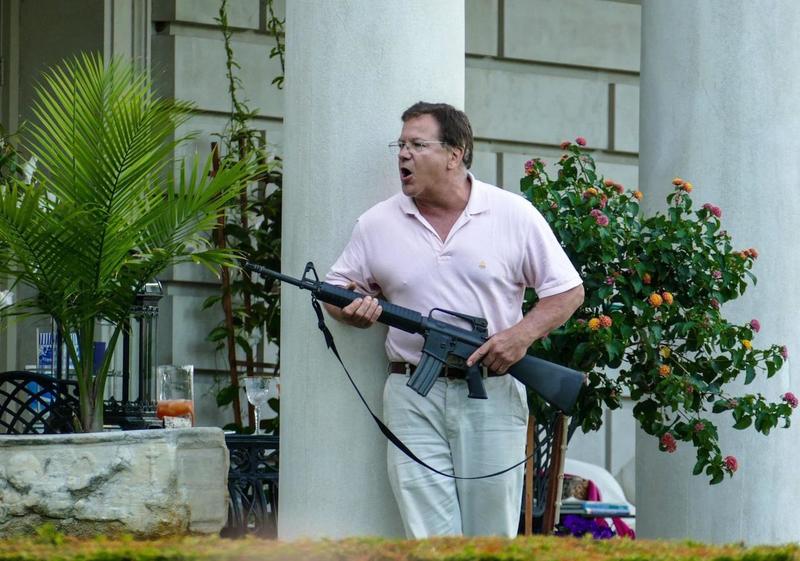 Update (1115ET): The St. Louis couple seen defending their mansion on Sunday have spoken publicly about what happened.
Personal injury lawyers Mark McCloskey, 63, and his wife Patricia, 61, told KMOV4 that they were having dinner with family outside their home when the BLM protesters broke through iron gates marked with "No Trespassing" and "Private Street" and "rushed" towards their home.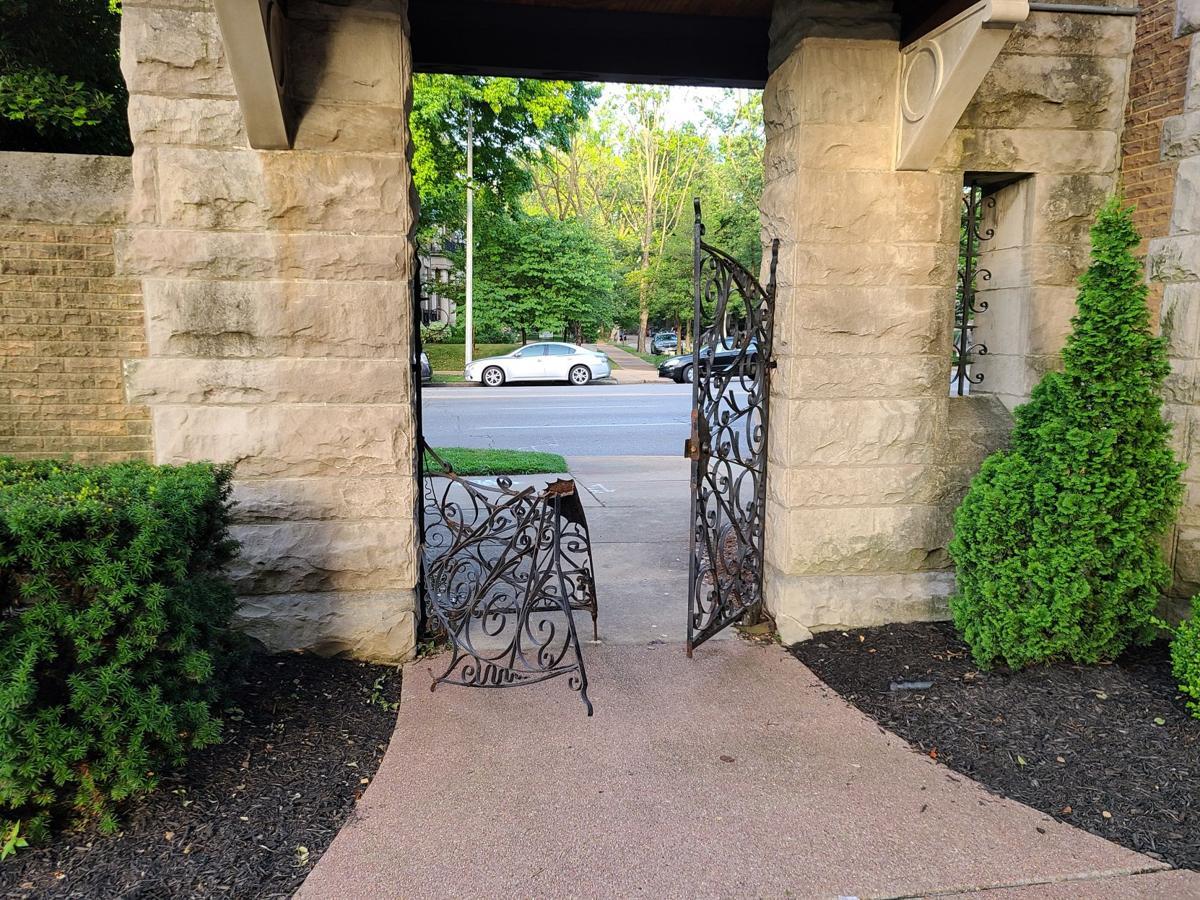 "A mob of at least 100 smashed through the historic wrought iron gates of Portland Place, destroying them, rushed towards my home where my family was having dinner outside and put us in fear of our lives," said Mark McCloskey.
According to police, the couple told protesters that they were on trespassing on a private street and needed to leave. Shortly after, the couple grabbed their guns after noticing several armed protesters in the crowd, shouting threats.

"This is all private property. There are no public sidewalks or public streets. We were told that we would be killed, our home burned and our dog killed. We were all alone facing an angry mob," McCloskey told News 4. –KMOV4
*  *  *
A St. Louis couple armed themselves and stood outside their mansion as a group of Black Lives Matter protesters who had broken into their gated community shuffled past while chanting.
A St. Louis couple defends their home with guns as protesters march through their neighborhood:pic.twitter.com/LqzvrBSREu

— Alex Salvi (@alexsalvinews) June 29, 2020
The couple, identified as attorneys Mark and Patricia McCloskey, engaged in a shouting match with the protesters, waving what appeared to be an AR-15 rifle and a pistol (albeit employing terrible muzzle and trigger discipline and without cover).
Residents bring out guns against peaceful marchers in St Louis, Mo #respectis #expectus #stlouis #lydakrewson pic.twitter.com/blBOtWjMWS

— Ryanzo Perez (@RyanzoPerez) June 29, 2020
As the Gateway Pundit's Cassandra Fairbanks notes, the BLM protesters can be clearly be seen entering a gate into the McCloskey's private community.