by John W. Whitehead, Rutherford Institute: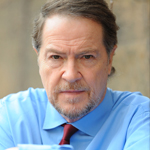 "What's been most striking to me is just how one-sided the rules are when Americans take on their own government…. It has been dismaying to learn the extent to which rules and laws shield the government from accountability for its abuses—or even lawbreaking…. It's been a long and frightening lesson…. The rules seem rigged to protect government lawlessness, and the playing field is uneven. Too many processes favor the government. The deck is still stacked." —  Journalist Sharyl Attkisson
The system is rigged.
The system is rigged, the government is corrupt, and "we the people" continue to waste our strength by fighting each other rather than standing against the tyrant in our midst.
Because the system is rigged, because the government is corrupt, and because "we the people" remain polarized and divided, the police state will keep winning and "we the people" will keep losing.
Because the system is rigged and the U.S. Supreme Court—the so-called "people's court"—has exchanged its appointed role as a gatekeeper of justice for its new role as maintainer of the status quo, there will be little if no consequences for the cops who brutalize and no justice for the victims of police brutality.
Because the system is rigged, there will be no consequences for police who destroyed a private home by bombarding it with tear gas grenades during a SWAT team raid gone awry, or for the cop who mistakenly shot a 10-year-old boy after aiming for and missing the non-threatening family dog, or for the arresting officer who sicced a police dog on a suspect who had already surrendered.
This is how unarmed Americans keep dying at the hands of militarized police.
By refusing to accept any of the eight or so qualified immunity cases before it this term that strove to hold police accountable for official misconduct, the Supreme Court delivered a chilling reminder that in the American police state, 'we the people' are at the mercy of law enforcement officers who have almost absolute discretion to decide who is a threat, what constitutes resistance, and how harshly they can deal with the citizens they were appointed to 'serve and protect."
This is how qualified immunity keeps the police state in power.
Lawyers tend to offer a lot of complicated, convoluted explanations for the doctrine of qualified immunity, which was intended to insulate government officials from frivolous lawsuits, but the real purpose of qualified immunity is to rig the system, ensuring that abusive agents of the government almost always win and the victims of government abuse almost always lose.
How else do you explain a doctrine that requires victims of police violence to prove that their abusers knew their behavior was illegal because it had been deemed so in a nearly identical case at some prior time: it's a setup for failure.
Do you know how many different ways a cop can kill, maim, torture and abuse someone without being held liable?
The cops know: in large part due to training classes that drill them on the art of sidestepping the Fourth Amendment, which protects us from being bullied, badgered, beaten, broken and spied on by government agents.
This is how "we the people" keep losing.
Although the U.S. Supreme Court recognized in Harlow v. Fitzgerald (1982) that suing government officials for monetary damages is "the only realistic avenue" of holding them accountable for abusing their offices and violating the Constitution, it has ostensibly given the police and other government agents a green light to shoot first and ask questions later, as well as to probe, poke, pinch, taser, search, seize, strip and generally manhandle anyone they see fit in almost any circumstance, all with the general blessing of the courts.
Whether it's police officers breaking through people's front doors and shooting them dead in their homes or strip searching motorists on the side of the road, these instances of abuse are continually validated by a judicial system that kowtows to virtually every police demand, no matter how unjust, no matter how in opposition to the Constitution.
Make no mistake about it: this is what constitutes "law and order" in the American police state.
These are the hallmarks of a police state: where police officers, no longer mere servants of the people entrusted with keeping the peace, are part of an elite ruling class dependent on keeping the masses corralled, under control, and treated like suspects and enemies rather than citizens.
Unfortunately, we've been traveling this dangerous road for a long time now.
A review of critical court rulings over the past several decades, including rulings affirming qualified immunity protections for government agents by the U.S. Supreme Court, reveals a startling and steady trend towards pro-police state rulings by an institution concerned more with establishing order, protecting the ruling class, and insulating government agents from charges of wrongdoing than with upholding the rights enshrined in the Constitution.
Indeed, as Reuters reports, qualified immunity "has become a nearly failsafe tool to let police brutality go unpunished and deny victims their constitutional rights." Worse, as Reuters concluded, "the Supreme Court has built qualified immunity into an often insurmountable police defense by intervening in cases mostly to favor the police."
The system is rigged.
Police can claim qualified immunity for warrantless searches. In Anderson v. Creighton, the Supreme Court ruled that FBI and state law enforcement agents were entitled to qualified immunity protections after they were sued for raiding a private home without a warrant and holding family members at gunpoint, all in a search for a suspected bank robber who was not in the house.
Police can claim qualified immunity for warrantless arrests based on mere suspicion. In Hunter v. Bryant, the Court ruled that police acted reasonably in arresting James Bryant without a warrant in order to protect the president. Bryant had allegedly written a letter that referenced a third-party plot to assassinate President Ronald Reagan, but police had no proof that he intended to harm Reagan beyond a mere suspicion. The charges against Bryant were eventually dropped.