by John Hayward, Breitbart: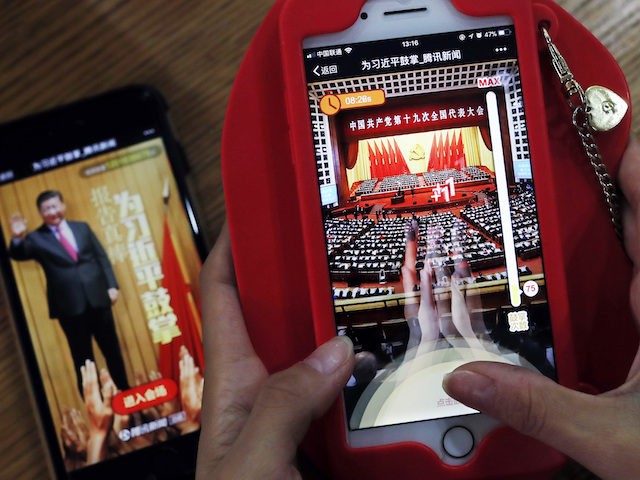 China's state-run Xinhua news service on Friday took great interest in an American researcher's call for more aggressive censorship by Big Tech companies to reduce "misinformation."
China's censorship regime was originally justified as just such a crusade against false information and the regime's apologists claim that is the primary goal of their million-censor army to this day.
The article that caught Xinhua's interest referred primarily to incorrect information about the Chinese coronavirus, which adds an extra layer of bitter irony since the Chinese Communist Party (CCP) is the world's undisputed heavyweight champion at spreading false coronavirus information:
"The pandemic lays bare how tech companies' reluctance to act recursively worsens our world. In times of uncertainty, the vicious cycle is more potent than ever," said Joan Donovan, research director of the Shorenstein Center on Media, Politics and Public Policy at the Harvard Kennedy School in Cambridge, Massachusetts.

[…]

The senior researcher demanded that "tech companies become more transparent, accountable and socially beneficial," while urging holding them to this commitment long after the pandemic.

"Social media companies must flatten the curve of misinformation," she added.
The Chinese government would never leave it to any private companies to bulldoze that "curve of misinformation" according to their own notions of accuracy or fairness. In China, all of the misinformation bulldozers are driven by Communist Party officials, and a private company CEO who decided to "fact check" a statement by dictator Xi Jinping would never be seen or heard from again.
Dissident Xu Zhiyong, for example, who attempted to do just that in a scathing letter demanding Xi resign, is facing 15 years in prison for his "fact check."
Donovan's article, which probably caught the eye of the Chinese Communist Party because she railed at length against President Donald Trump and "right-wingers" (and special guest star Elon Musk) for being too enthusiastic about using hydroxychloroquine to combat the effects of the coronavirus, perhaps inadvertently made the case that only a massive government censorship apparatus on the scale of the one constructed by Beijing could provide the level of inoculation against "misinformation" that she advocates: