from The Epoch Times: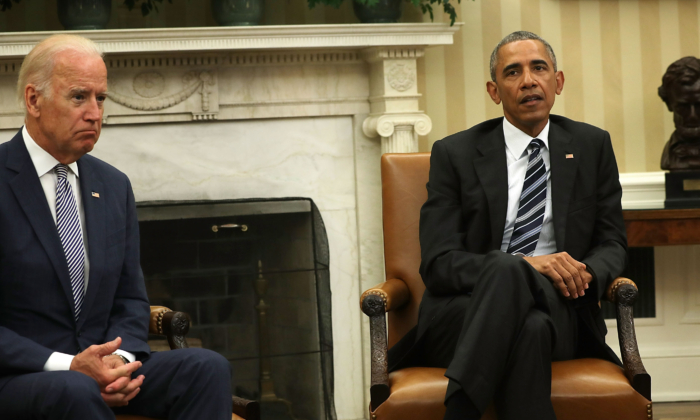 The newly declassified handwritten notes by former FBI agent Peter Strzok memorialized the crucial Jan. 5, 2017, meeting at the Obama White House, according to Attorney General William Barr.
Upon their release as part of the lawsuit against former national security adviser Michael Flynn on June 24, Strzok's notes didn't bear a date. In a court filing, Flynn's attorneys said the notes appear to have been taken on Jan. 4, 2017.
Barr's revelation of the date and location of the crucial meeting adds to a growing body of evidence surrounding a conversation about the investigation of Flynn held between President Barack Obama and senior administration officials at the White House on Jan. 5, 2017.
Strzok identified the same attendees as did then-national security adviser Susan Rice in a recently declassified email she sent on Jan. 20, 2017. Obama, Rice, Vice President Joe Biden, FBI Director James Comey, and Deputy Attorney General Sally Yates attended the meeting, according to the notes and the email.
In an interview about the same meeting with Robert Mueller, the special counsel investigating alleged Russian interference in the 2016 election, Yates left Biden and Rice off the list of the attendees present. In testimony before the House Permanent Select Committee on Intelligence, Comey likewise left Biden and Rice off the list.
The date of the meeting raised a question about how Strzok learned of the content of the conversation. The on-the-fly nature of the notes suggest he was either physically present or listened in on a conference call.