by C. Douglas Golden, Western Journal: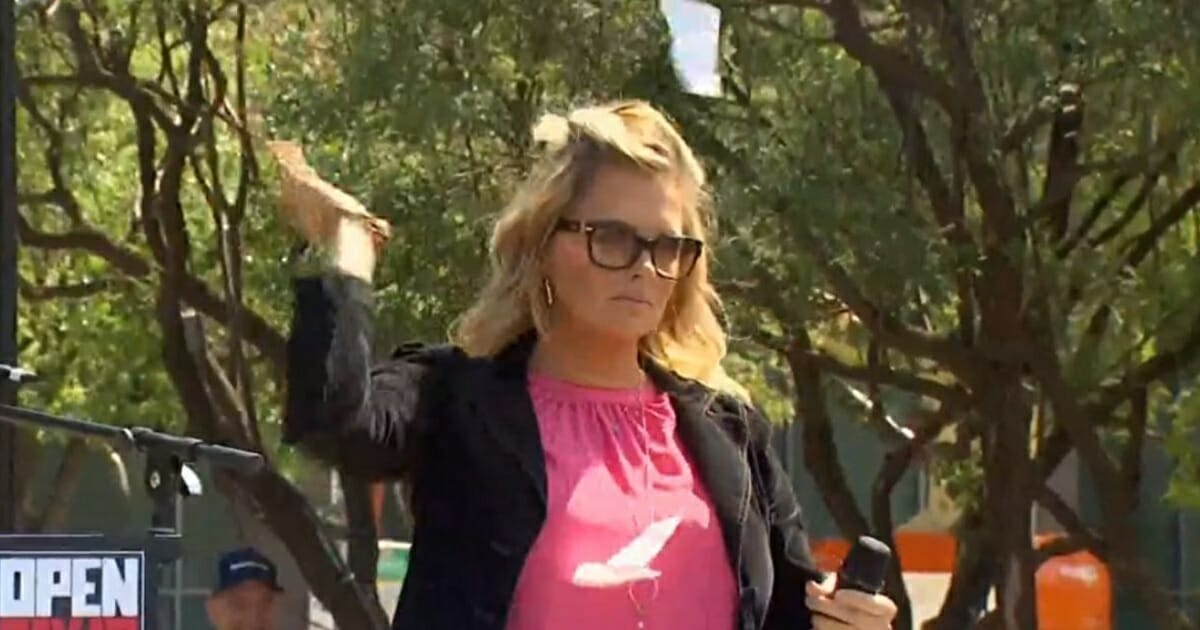 A Dallas salon owner is the latest viral hero of the lockdown protest movement as her decision to shred a citation during a rally has made her a champion of the movement.
Shelley Luther had originally made headlines by opening her salon despite the fact the state is locked down until April 30.
Luther received a citation from Dallas police. At the event on Saturday, as the crowd cheered her on, Luther tore the citation up.
The tearing up of the citation was the high point of the Open Texas rally at Frisco City Hall in Frisco, Texas.
Check out the WFAA report below:
TRENDING: Here Are the States That Have Slowed Down the Most Due to COVID Shutdowns
"I'm not anyone special," Luther said, according to WFAA.
Advertisement – story continues below
"I just know that I have rights. You have rights to feed your children and make income and anyone that wants to take away those rights is wrong."
The letter read that Luther's decision to open was "a violation of this order during a pandemic may be punished criminally as a misdemeanor or enforced by civil action pursuant to the order."
Kristi Parker, a hair stylist at Luther's Salon A la Mode, also said that the governor was infringing on their right to make a living.
"Have you ever heard of the right of assemble? The right to work? The right to pursue happiness?" Parker said Friday when the salon reopened on Friday, according to KDFW.
"And I don't appreciate the long arm of the government telling the blue-collar workers that we can't work."
Dallas Police are back.
Dallas Fire here too.

We are at the plaza where Salon A La Mode opened against shelter-in-place orders.

City told me code dept is working w/ county to determine next steps. City fine can be $50-2000.

Salon owner says she won't shut down.@wfaa #covid19 pic.twitter.com/AP7qcypIYV

— Tiffany Liou (@tliou) April 24, 2020
Luther had said before she had opened that she was "prepared to take on whatever it is that comes."
Read More @ WesternJournal.com