by Jim Rickards, Daily Reckoning: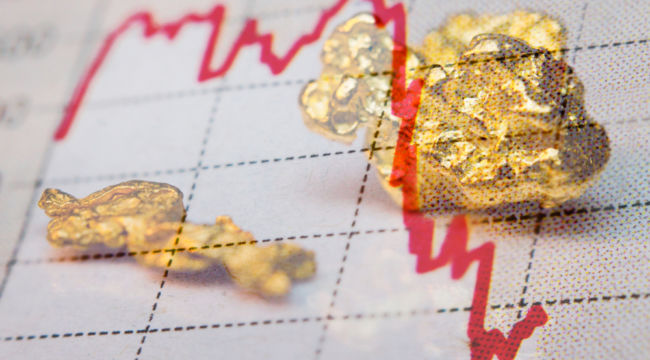 The coronavirus continues to take its toll on the stock market.
If you were expecting a major recovery today after yesterday's bloodbath, you were very disappointed.
Stocks opened higher this morning but soon fell back into red territory again, where they stayed throughout the day.
The Dow ended up losing another 879 points today after yesterday's 1,031-point hammering.
The S&P and Nasdaq were also big losers today, down 98 and 256 points respectively.
For investors accustomed to "buying the dip," this is quite a change. As noted macroeconomic analyst Mohamed El-Erian said earlier today:
I understand the inclination to buy on the dip. I understand that the path of least resistance in this market is to bounce up… but I stress, this is different.
Meanwhile, the all-important 10-year Treasury yield fell to a record low this morning as investors continue to pour into safe-haven assets.
The 10-year yield dropped to 1.32%, falling beneath its previous record low of 1.325%, which it set in July 2016 following Brexit.
That means the bond market is projecting a poor outlook for the global economy. And over the long haul, the bond market has an excellent track record of being right.
Gold was down big today, losing $45.20. But that's not because of gold itself. It's all about the falling stock market.
When you think about it, it doesn't make sense.
After all, if investors are fleeing for safety, which we're seeing in the Treasury market, why wouldn't they be buying up gold as well?
Gold was up close to $30 yesterday, before the price began dropping late in the day.
Here's the likely reason why gold is falling right now when it should be rising…
Read More @ DailyReckoning.com