by John W. Whitehead, Rutherford Institute: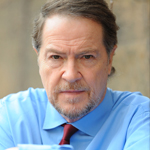 "Children are being targeted and sold for sex in America every day."—John Ryan, National Center for Missing & Exploited Children
There can only be one winner emerging from this year's Super Bowl LIV showdown between the San Francisco 49ers and the Kansas City Chiefs, but the biggest losers will be the hundreds of young girls and boys—some as young as 9 years old—who will be bought and sold for sex during the course of the big game.
It's common to refer to this evil practice, which has become the fastest growing business in organized crime and the second most-lucrative commodity traded illegally after drugs and guns as child sex trafficking, but what we're really talking about is rape.
Adults purchase children for sex at least 2.5 million times a year in the United States.
It's not just young girls who are vulnerable to these predators, either.
According to a USA Today investigative report, "boys make up about 36% of children caught up in the U.S. sex industry (about 60% are female and less than 5% are transgender males and females)."
Consider this: every two minutes, a child is exploited in the sex industry.
In Georgia alone, it is estimated that 7,200 men (half of them in their 30s) seek to purchase sex with adolescent girls each month, averaging roughly 300 a day.
On average, a child might be raped by 6,000 men during a five-year period.
It is estimated that at least 100,000 children—girls and boys—are bought and sold for sex in the U.S. every year, with as many as 300,000 children in danger of being trafficked each year. Some of these children are forcefully abducted, others are runaways, and still others are sold into the system by relatives and acquaintances.
Child rape has become Big Business in America.
This is an industry that revolves around cheap sex on the fly, with young girls and women who are sold to 50 men each day for $25 apiece, while their handlers make $150,000 to $200,000 per child each year.
This is not a problem found only in big cities.
It's happening everywhere, right under our noses, in suburbs, cities and towns across the nation.
As Ernie Allen of the National Center for Missing and Exploited Children points out, "The only way not to find this in any American city is simply not to look for it."
Don't fool yourselves into believing that this is merely a concern for lower income communities or immigrants.
It is estimated that there are 100,000 to 150,000 under-aged child sex workers in the U.S. These girls aren't volunteering to be sex slaves. They're being lured—forced—trafficked into it. In most cases, they have no choice. Every transaction is rape.
In order to avoid detection (in some cases aided and abetted by the police) and cater to male buyers' demand for sex with different women, pimps and the gangs and crime syndicates they work for have turned sex trafficking into a highly mobile enterprise, with trafficked girls, boys and women constantly being moved from city to city, state to state, and country to country.
For instance, the Baltimore-Washington area, referred to as The Circuit, with its I-95 corridor dotted with rest stops, bus stations and truck stops, is a hub for the sex trade.
No doubt about it: this is a highly profitable, highly organized and highly sophisticated sex trafficking business that operates in towns large and small, raking in upwards of $9.5 billion a year in the U.S. alone by abducting and selling young girls for sex.
Every year, the girls being bought and sold gets younger and younger.
The average age of those being trafficked is 13. Yet as the head of a group that combats trafficking pointed out, "Let's think about what average means. That means there are children younger than 13. That means 8-, 9-, 10-year-olds."
"For every 10 women rescued, there are 50 to 100 more women who are brought in by the traffickers. Unfortunately, they're not 18- or 20-year-olds anymore," noted a 25-year-old victim of trafficking. "They're minors as young as 13 who are being trafficked. They're little girls."
This is America's dirty little secret.
But what or who is driving this evil appetite for young flesh? Who buys a child for sex?
Otherwise ordinary men from all walks of life. "They could be your co-worker, doctor, pastor or spouse," writes journalist Tim Swarens, who spent more than a year investigating the sex trade in America.
Catholic and Protestant churches have been particularly singled out in recent years for harboring these sexual predators. Twenty years after the clergy sex abuse scandal rocked the Catholic Church, hundreds of sexual predators—priests, deacons, monks and lay people—continue to be given work assignments in proximity to children. In many cases, the abuse continues unabated.
Although much less publicized, the sex crimes within the Protestant Church have been no less egregious. For instance, a recent expose into the Southern Baptist Church leaders by the Houston Chronicle documents over 700 child sex victims "who were molested, sent explicit photos or texts, exposed to pornography, photographed nude, or repeatedly raped by youth pastors. Some victims as young as 3 were molested or raped inside pastors' studies and Sunday school classrooms."
And then you have national sporting events such as the Super Bowl, where sex traffickers have been caught selling minors, some as young as 9 years old. Yet even if the Super Bowl is not exactly a "windfall" for sex traffickers as some claim, it remains a lucrative source of income for the child sex trafficking industry and a draw for those who are willing to pay to rape young children.
According to criminal investigator Marc Chadderdon, these "buyers"—the so-called "ordinary" men who drive the demand for sex with children—represent a cross-section of American society: every age, every race, every socio-economic background, cops, teachers, corrections workers, pastors, etc.
And then there are the extra-ordinary men, such as Jeffrey Epstein, the hedge fund billionaire / convicted serial pedophile who was arrested on charges of molesting, raping and sex trafficking dozens of young girls, only to die under highly unusual circumstances.
It is believed that Epstein operated his own personal sex trafficking ring not only for his personal pleasure but also for the pleasure of his friends and business associates. According to The Washington Post, "several of the young women…say they were offered to the rich and famous as sex partners at Epstein's parties." At various times, Epstein ferried his friends about on his private plane, nicknamed the "Lolita Express."
Men like Epstein and his cronies, who belong to a powerful, wealthy, elite segment of society that operates according to their own rules, skate free of accountability by taking advantage of a criminal justice system that panders to the powerful, the wealthy and the elite.
Still, where did this appetite for young girls come from?
Look around you.
Young girls have been sexualized for years now in music videos, on billboards, in television ads, and in clothing stores. Marketers have created a demand for young flesh and a ready supply of over-sexualized children.
"In a market that sells high heels for babies and thongs for tweens, it doesn't take a genius to see that sex, if not porn, has invaded our lives," writes Jessica Bennett for Newsweek. "Whether we welcome it or not, television brings it into our living rooms and the Web brings it into our bedrooms. According to a 2007 study from the University of Alberta, as many as 90 percent of boys and 70 percent of girls aged 13 to 14 have accessed sexually explicit content at least once."