from ZeroHedge: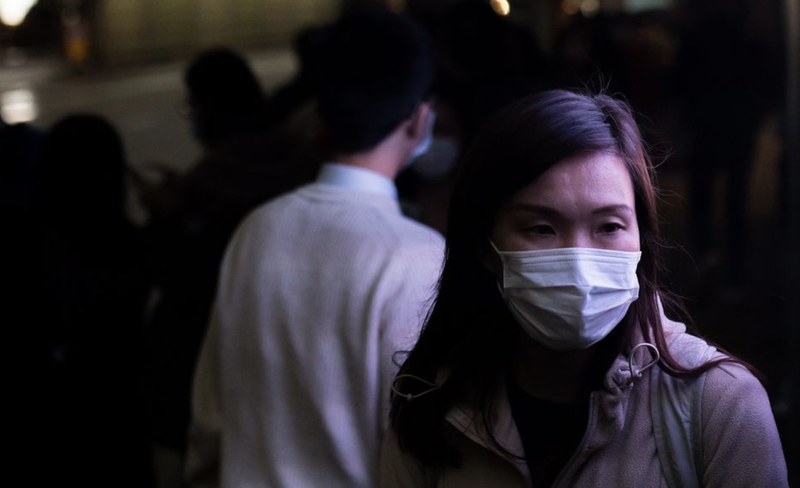 Summary:
China's Hubei province admits a massive spike in virus cases and deaths (14,840 additional cases and 528 additional deaths)
The Sun reports first case confirmed in London, bringing UK total to 9
UK hospital confirms worker found to be infected treated 'small number' of patients
Russia releases two Chinese nationals who recovered from virus
China Grand Prix likely to be cancelled
Couple onboard 'Diamond Princess' tell CNBC situation is "frankly terrifying".
AFP publishes report exposing worsening shortages of food and supplies in Wuhan
Cruise ship rejected by four countries allowed to dock in Cambodia
Rumors of 10k in Wuhan not included in official count of cases
NYT follows WSJ in exploring problems with Chinese testing kits
Global Times says US should restart travel to China
US officials complain about China still denying American help
First ship-to-shore infection occurs in Japan from 'Diamond Princess'
State Department lets non-essential personnel and their families leave Hong Kong because of outbreak
* * *
Update (1855ET): Hubei just released its latest round of coronavirus outbreak figures, and in a stunning confirmation of the 'conspiracy theory' that China had altered the way it was reporting Covid-19 deaths and cases (in order to suggest that things were improving and you should buy stocks), Hubei province just came clean and the numbers are stunning.
The number of cases exploded by 14,840…
…and the number of deaths spiked by 538.
And here is their explanation:
With the deepening of understanding of new coronavirus pneumonia and the accumulation of experience in diagnosis and treatment, in view of the characteristics of the epidemic in Hubei Province, the General Office of the National Health and Health Commission and the Office of the State Administration of Traditional Chinese Medicine issued the "Diagnosis and Treatment Plan for New Coronavirus Infected Pneumonia (Trial (Version) "adds" clinical diagnosis "to the case diagnosis classification in Hubei Province, so that patients can receive standardized treatment according to confirmed cases as early as possible to further improve the success rate of treatment.

According to the plan, Hubei Province has recently conducted investigations on suspected cases and revised the diagnosis results, and newly diagnosed patients were diagnosed according to the new diagnosis classification. In order to be consistent with the classification of case diagnosis issued by other provinces across the country, starting today, Hubei Province will include the number of clinically diagnosed cases into the number of confirmed cases for publication.
Dow futures immediately plunged…
And yuan is tumbling…
Who could have seen that coming? The stock market wanted so badly to believe the Chinese data… bonds and commodities knew better.
*  *  *
Update (1515ET): What are they hiding? Well, isn't it obvious?
Yesterday, Dr. Tedros revealed at a WHO press conference that China had finally agreed to allow a team of international experts to study the outbreak on the mainland. This ended weeks of Beijing steadfastly refusing any international aid as more than a thousand people died in Hubei's overwhelmed hospitals.
Now, US health officials are complaining that Beijing is still blocking them from visiting China by refusing to allow Americans to join the WHO team traveling to China. US officials affirmed Wednesday afternoon in New York that they still hadn't been given a reason for the refusal, and we strongly doubt one will be offered. After all, the Politburo certainly isn't in the habit of explaining its decisions.
In the US, the CDC warned during a press conference too early to know if warm spring weather will slow or stop the coronavirus outbreak, as it usually is enough to bring the annual North American flu season to an end.
Contradicting President Trump, Nancy Messonnier, director of the CDC's National Center for Immunization and Respiratory Diseases, said Wednesday that she hopes "it will go down as the weather warms up, but it's premature to assume that."
The CDC also revealed earlier that some of the test kits it had distributed to state health officials might be defective, amid broader scrutiny of the tests that have so often failed to detect the virus in infected patients.