by Michael Snyder, The Economic Collapse Blog: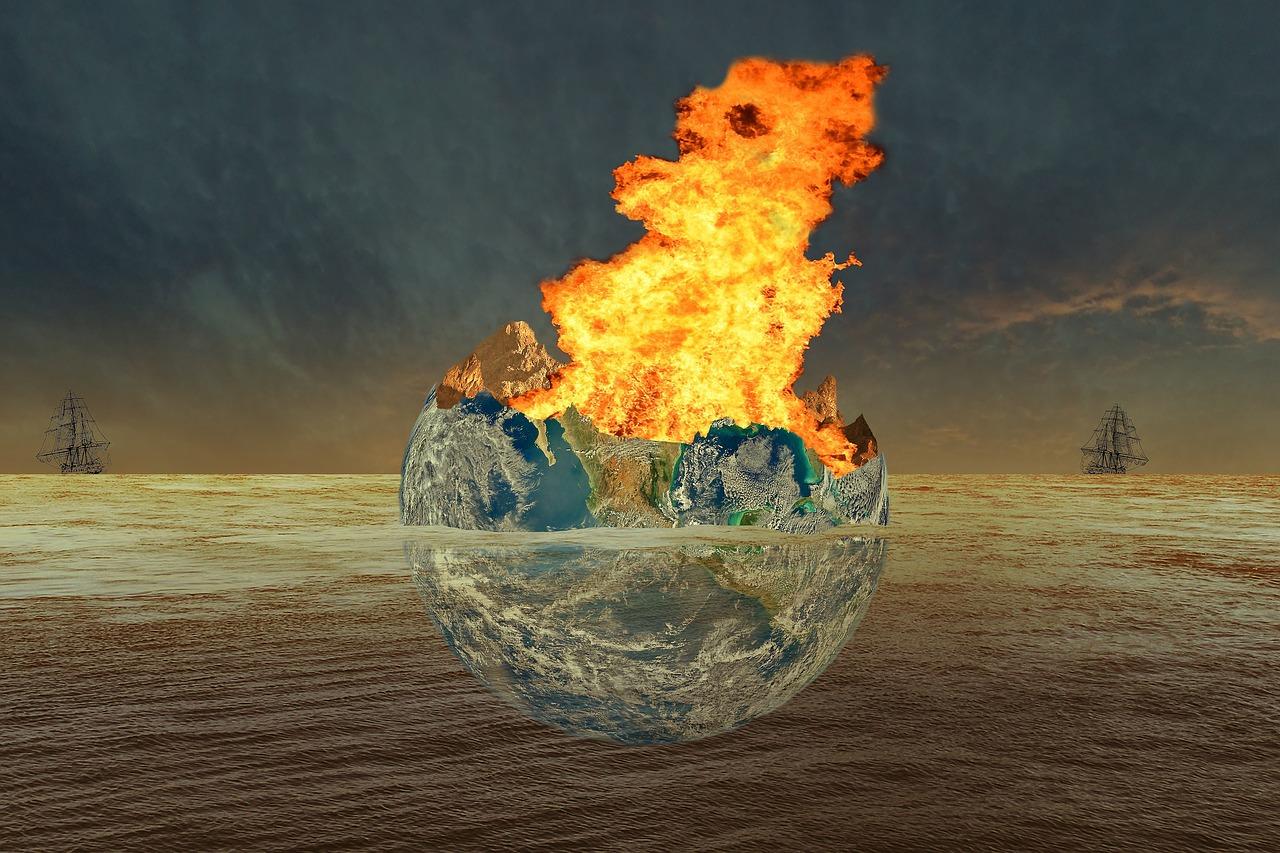 It certainly didn't take long for the missiles to start flying.  Just hours after Qassem Soleimani's funeral proceedings ended, the Iranian military fired more than a dozen ballistic missiles at two U.S. bases in Iraq.  President Trump will be making a statement about this attack on Wednesday, U.S. Senator Lindsey Graham is calling the attack "an act of war", and the top headline on the Drudge Report at this hour consists of just two words: "It's War!"  Of course the Iranians were already calling this conflict a "war" even before they decided to start firing missiles at us, but this definitely escalates matters.
The Iranians warned us that this was coming, but it was still absolutely stunning to see it actually play out.  Ayatollah Khamenei had mandated that any retaliation must be "proportional" and carried out by the Iranian military directly, and that is precisely what happened.
And according to the Daily Mail, Khamenei "was personally in the control center coordinating the attacks".
The good news is that the initial damage reports seem to indicate that there were no U.S. casualties.  The following comes from Fox News…
Iran fired as many as 15 ballistic missiles into Iraq, targeting U.S. military and coalition forces early Wednesday, officials said, in a major retaliation by the rogue regime after the U.S. airstrike that killed Iranian Quds Force Gen. Qassem Soleimani last week.

Ten missiles hit Al-Assad Air Base, one missile hit a military base in Erbil and four missiles failed to hit their targets, according to a U.S. military spokesman for Central Command, responsible for American forces in the Middle East. The attacks unfolded in two waves, each about an hour apart.

Initial assessments showed "no U.S. casualties," a U.S. military official in Baghdad told Fox News.
However, it does appear that there were some Iraqi casualties…
A US official told CNN that there were no initial reports of any US casualties, but an assessment of the impact of the strikes is underway. A preliminary report from an Iraqi security source indicated there were Iraqi casualties, but Iraqi security officials later told CNN there were no casualties among Iraqi security forces.

There are casualties among the Iraqis at al-Asad airbase following the attack, an Iraqi security source tells CNN. The number of casualties and whether the individuals were killed or wounded were not immediately clear.
When news of these missile strikes originally broke, just about everyone assumed that Trump would soon hit back really hard.
But if it is true that no Americans were killed or wounded, that gives Trump a potential way out.
According to NBC News Tehran Bureau Chief Ali Arouzi, Iran is not currently planning any more attacks as long as the U.S. does not respond…
Iran's foreign minister @JZarif says Iran's response was proportional and does not want this to escalate. State media are reporting that senior officials in country won't launch anymore attacks as long as America does not attack.
Trump could decide that taking out Soleimani without losing a single American life is a pretty good trade and walk away from this conflict.  He could simply declare victory and start focusing on the upcoming election in November.
Of course that is probably not likely.  There will almost certainly be some sort of U.S. response, and the Iranians are already promising to escalate the conflict even further if that happens…
In a statement, the Islamic Revolutionary Guards Corps, an elite wing of the Iranian military that is also known as the IRGC, said the attacks were "hard revenge" for the death of Soleimani. The IRGC said in the statement that any country housing US troops could be subject to "hostile and aggressive acts" and called on American citizens to demand the government remove US troops from the region.

"To the Great Satan … we warn that if you repeat your wickedness or take any additional movements or make additional aggression, we will respond with more painful and crushing responses," the statement to the US read.
And without a doubt, the war hawks in Washington will be pushing for the Trump administration to hit Iran with overwhelming force.
In particular, U.S. Senator Lindsey Graham sounds like he is ready to go over to the Middle East and start bombing Iran himself…
On Fox News, Senator Lindsey Graham, R-S.C., stated that he "just got off the phone" with Trump about the situation and that if Iran continues "this crap" they are "going to wake up one day out of the oil business."

"This was an act of war, Sean, by any reasonable definition," Graham continued, before declaring that "the President has all the authority he needs under Article II to respond. How he responds is yet to be determined."
And earlier on Tuesday, U.S. Defense Secretary Mark Esper told CNN that the U.S. is prepared to "finish" a war if Iran starts one…
US Defense Secretary Mark Esper told CNN Tuesday that the US is not seeking a war with Iran but it is "prepared to finish one." He also said the US is not withdrawing troops from Iraq following a weekend vote by Iraq's parliament to expel American forces.
Hopefully cooler heads will prevail.
Read More @ TheEconomicCollapseBlog.com