from RT: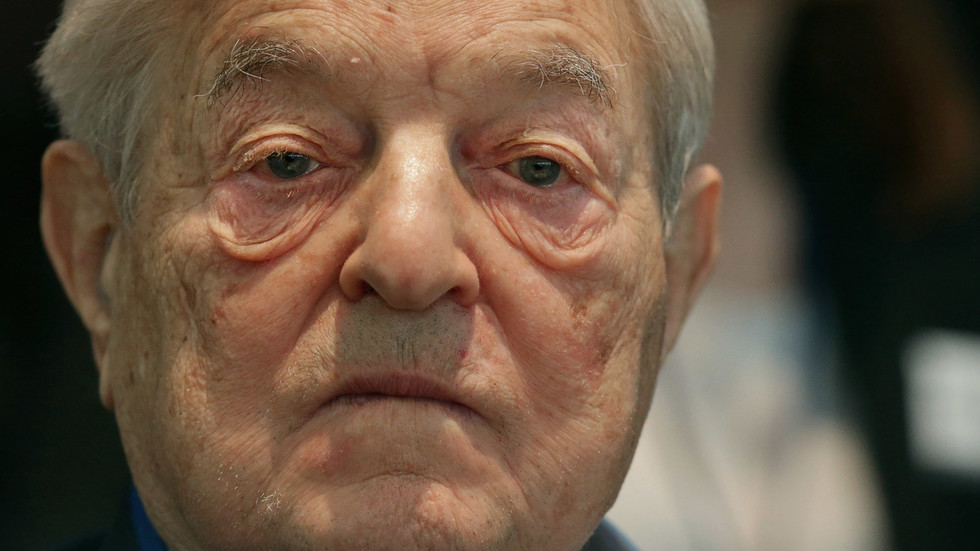 Liberal philanthropist George Soros has pledged a billion dollars to set up a university network to fight nationalism. The enemies who hope his causes will die with him are sure to be disappointed.
'Most important project of my life'
Whatever medical care George Soros enjoys that the rest of us mere mortals can only picture, he will probably die before the nation state dissolves into his preferred borderless melange.
The 89-year-old billionaire was likely aware of this possibility when he announced on Thursday that he will donate $1 billion to establish a global university network to promote liberal globalism, calling it "the most important project of my life."

Speaking to the world's elite at Davos (naturally), the Hungarian-born financier said that the Open Society University Network (OSUN) will bring together "academically excellent but politically endangered scholars" to campaign for liberalism, whatever that means.
One of the world's most successful hedge fund managers, Soros is among the wealthiest men on Earth, with an estimated net worth of $8 billion. That's on top of the $32 billion he's donated to a web of NGOs, charities and political campaigns through his Open Society Foundations, basically a global influence machine, sometimes working in the open, often under a bewildering range of names.
Just because he can, does it mean he should?
Soros has a right to donate to whatever causes he likes, providing they're legal. But what kind of world will be shaped by the cadre of liberal elites trained at OSUN institutions?
The "dictators" Soros claimed the OSUN will fight are not tin-pot warlords running failed states in Africa. They're populists like Donald Trump and Indian Prime Minister Narendra Modi, whose nationalism simply clashes with Soros' world view.
In fact, he told the New York Times as much last year, saying "It's a perfect way to tell a dictator or a would-be dictator, if he identifies me as an enemy."