from ZeroHedge: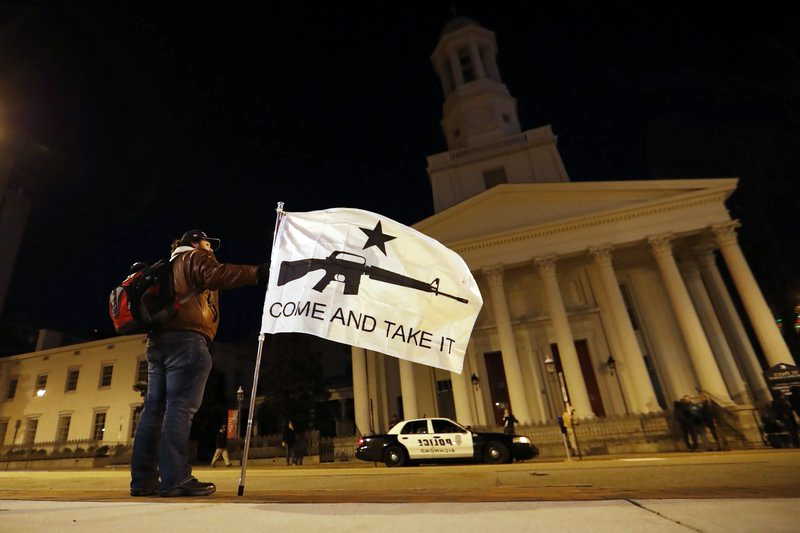 Virginia's annual "Lobby Day" pro-second-amendment demonstration will be noticeably larger this year, thanks to the fact that the Democrats who control Virginia's governorship and both houses in the General Assembly are plotting sweeping gun control legislation that could include red flag laws, limits on handgun purchases, universal background checks and a draconian assault weapons ban.
Amazing #VirginiaRally pic.twitter.com/24obUhMQJH

— Jack Posobiec🇺🇸 (@JackPosobiec) January 20, 2020
As we reported over the weekend, tens of thousands of demonstrators are expected to show up this year, far outnumbering the typical turnout of the annual gathering.
In response, Gov. Ralph Northam last week declared a state of emergency banning guns in Capitol Square for fear that thousands of militiaman would storm the capitol.
Police have scoured the web looking for evidence of violent plots among the many conservative groups who planned to attend, including several armed militia groups. Last week, the FBI arrested several alleged white supremacists for threatening acts of violence at the rally. Meanwhile, the state and the Feds are doing everything in their power to try and prevent another Charlottesville.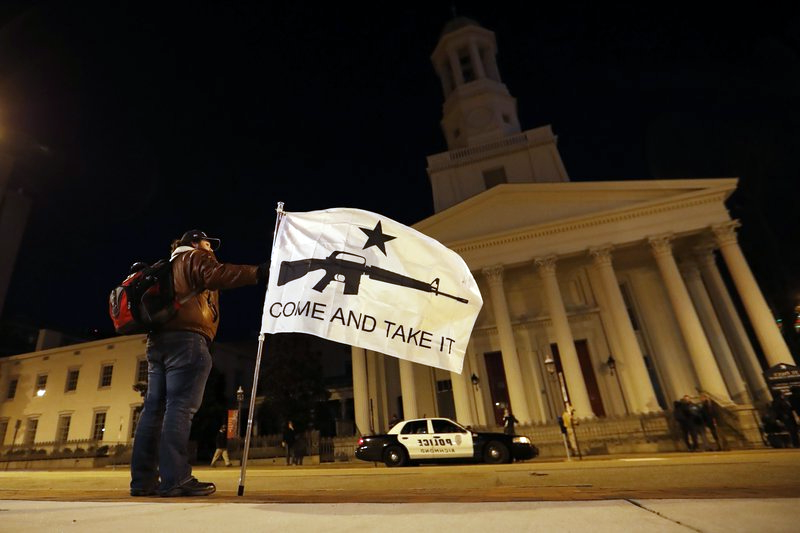 Just as the 11 am rally was set to begin, President Trump fired off another message of support and advised demonstrators to vote Republican in 2020.
The Democrat Party in the Great Commonwealth of Virginia are working hard to take away your 2nd Amendment rights. This is just the beginning. Don't let it happen, VOTE REPUBLICAN in 2020!

— Donald J. Trump (@realDonaldTrump) January 20, 2020
Already, thousands of demonstrators have gathered both inside Capitol Square (where police have limited entrance points, creating long lines for demonstrators hoping to get in) and outside, where many wore camouflage and carried messages of support for President Trump while open carrying firearms.
There are essentially two protests going on, as one journo noted on twitter.
She's right. There are basically two protests going on – one with no guns on Capitol Square and one with guns circling around the outside of the Square. #IStandWithVirginia https://t.co/1JaquYKoC3

— Scott Surovell (@ssurovell) January 20, 2020