from ZeroHedge: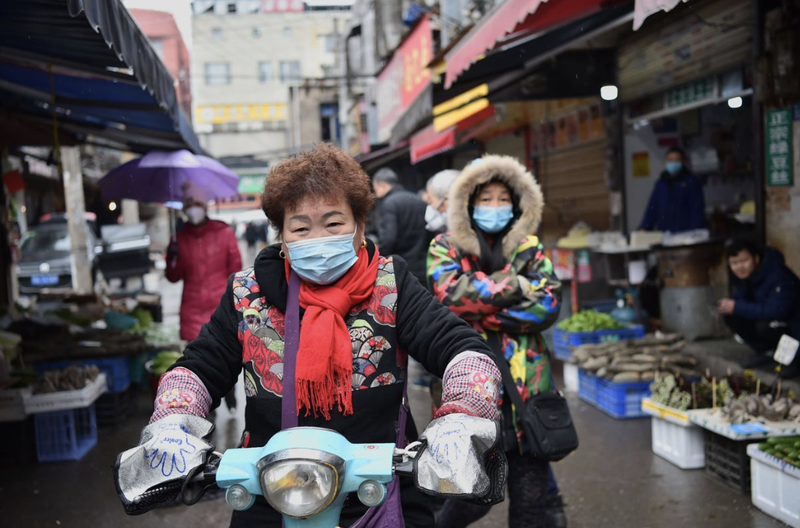 Summary: Here's a glimpse of new virus-related developments that occurred overnight.
Total number of confirmed cases now 900+, 26 dead.
China restricts travel for 40+ million people as the death toll surges.
Two deaths have been reported outside Wuhan.
Some residents displaying symptoms are being turned away from hospitals.
Hospitals in Wuhan make urgent pleas for help and supplies.
Beijing orders PLA medics to assist in Wuhan treating patients
UK and US governments tell citizens to avoid outbreak zones.
Update (0820ET): Over the past few hours, health officials in Nepal have announced that a student who has returned from Wuhan has been found to carry the virus. Meanwhile, officials in India are reporting three suspected cases.
As the response to the virus overwhelms hospitals in Wuhan, the central military command of the PLA, China's army, has ordered medical personnel based in the city of Wuhan to travel to the city's hospitals and aid doctors and nurses struggling to keep up with the influx of cases.
The order comes as experts estimate that some 4,000 individuals may have already been infected across the country.
According to the SCMP, 40 medical officers from the city's military hospital have already started working in the intensive care unit of Wuhan Pulmonary Hospital. The 40 officers are reported to be an advance party and the General Hospital of the People's Liberation Army in Beijing will send more in the coming days.
Staff at the PLA hospital swore an oath earlier this week promising to do everything they can to combat the virus.
A medical practitioner who worked at the PLA General Hospital said that the hospital would send staff from its infectious disease centre to help run the new hospital and quarantine centre in Wuhan once it was ready.
Staff there held an oath-taking ceremony on Wednesday pledging they would do their utmost to win the battle against the new coronavirus.
"We all swore that we will follow the order, make sacrifices if necessary and do our jobs as required and would not be afraid to suffer or even to die," he said. "[We were told that] we triumphed over Sars and we will win again this time."
As we noted below, Wuhan is scrambling to build a makeshift hospital from scratch on the outskirts of the city as a quarantine and treatment center for coronavirus patients. Beijing's ability to quickly expand capacity to treat infected individuals was said to be instrumental in the fight against SARS 17 years ago.
* * *
Asian markets closed on Friday for the Lunar New Year holiday, which officially begins on Saturday. But in China, the Communist Party leadership are scrambling to contain the virus as 13 cities in Hubei Province are now under quarantine, meaning more than 40 million Chinese will be forced to spend the holiday week at home, the South China Morning Post reports.
Health authorities reported 66 more suspected cases overnightas a result of broader criteria for people showing symptoms, bringing the total number of suspected cases to 236 as of Friday morning in Hong Kong. Among those cases, more than 100 are now in isolation. Across China, Hong Kong and Macau, authorities have closed schools and suspended the start of the new semester. Even Disneyland Shanghai has announced plans to close for the holiday.