by Mac Slavo, SHTF Plan: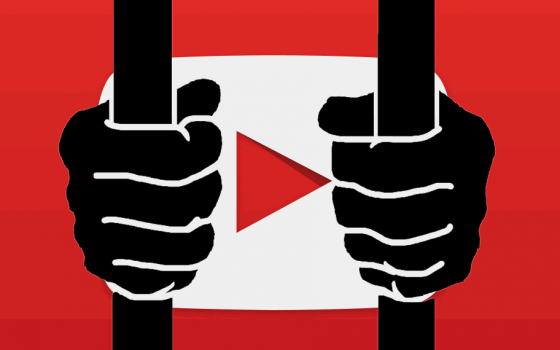 YouTube has begun to purge accounts that they have decided violate "acceptable thoughts." The censorship is continuing and exponentially skyrocketing on all social media platforms.
It seems like George Orwell warned us all of this in his iconic book, 1984.  Apparently, the government (obviously in bed with big corporations like YouTube and Google) will use companies to make sure no one has any thoughts that are not acceptable to the ruling class.
Criticism: harassment
Different opinions: harassment
Cold hard facts: harassment
Edgy humor: harassment
Demonetization: apparent
YouTube?: Dying.

Thanks Susan!

Like I said. 1 step forward, 2 steps back.

— Iraku Music 💙 (@Dubskillz101) December 11, 2019
Under the new rules, the company will also take a more aggressive approach to "scrubbing" the comment sections, where it says it deleted some 16 million posts just last quarter. While YouTube maintains that it won't go after comments that are merely "negative or critical," detractors said the new guidelines are vague, providing neither clear "lines" nor "guidance, according to a report by RT.
As Ben Shapiro so eloquently noted of YouTubes new guidelines: "They don't set lines, and they don't guide."
So, YouTube has put out its new guidelines. They don't set lines, and they don't guide. https://t.co/yb2lX6OMPo

— Ben Shapiro (@benshapiro) December 11, 2019
"The entire reason YouTube became massive was YouTubers having beef and drama," tweeted conservative writer Paul Joseph Watson, a frequent critic of the platform. "The line between criticism and 'harassment' is now so blurred, nobody knows where they stand."