from RT: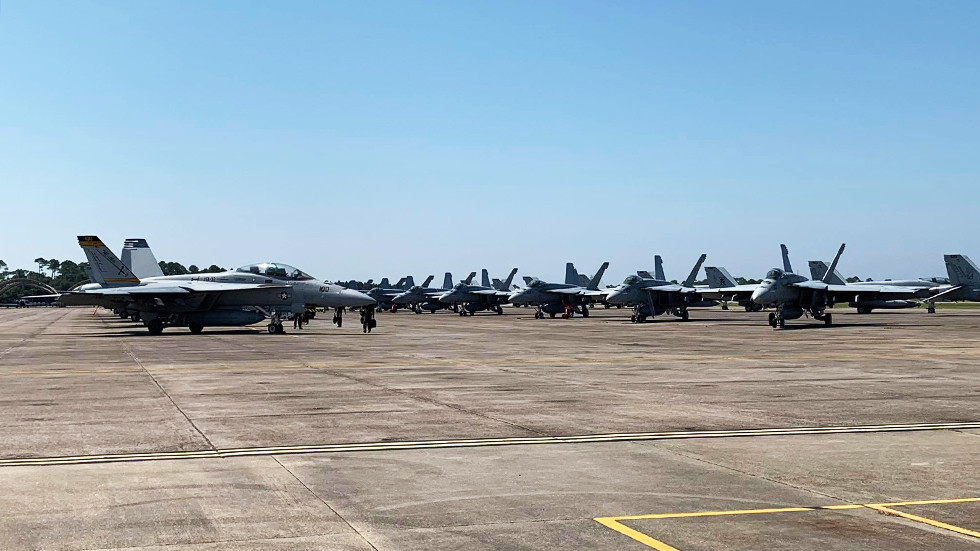 Shooting which began in a classroom at Florida's Naval Air Station Pensacola has claimed the lives of four people, including the gunman, and left four people injured.
Reports of an "active shooter" at the facility appeared around 7am Friday morning. With the Escambia County Sheriff's station located nearby, deputies were at the location within minutes to assist authorities at the base.
Shots were exchanged and police neutralized the gunman, authorities said.
Sheriff David Morgan described the aftermath as "walking on a set of a movie" noting it was unimaginable that such a tragedy could happen in his community.
Escambia County sheriff says 4 people were killed, 8 total injured, at shooting at Pensacola naval air station. https://t.co/QVY3cl50Qw pic.twitter.com/ac9BC7cp3W

— CBS News (@CBSNews) December 6, 2019
Three other people were later pronounced dead. Seven people were injured, including two deputies.
UPDATE: 4 dead including this shooter, it happened at a classroom on NAS Pensacola.

Two local officers stopped the situation and were both shot but are expected to be ok. https://t.co/fVZJ8IPzNc

— Madeline Evans ABC30 (@MadelineABC30) December 6, 2019
The identity of the suspect as well as those killed have not been revealed. The base only confirmed that the shooting started in one of the classrooms. Reuters and AP reported, citing unnamed officials, that the gunman was a student from Saudi Arabia.
Naval Air Station Pensacola is a major training site for the US Navy, and employs around 16,000 uniformed and 7,400 civilian personnel. Known as the 'cradle of naval aviation," it is also home to the 'Blue Angels' aerobatic squadron and hosts the largest aviation museum in the country.
The incident comes just two days after a US sailor opened fire at Pearl Harbor Naval Shipyard in Hawaii, killing two civilian employees and himself.