by John Rubino, Dollar Collapse: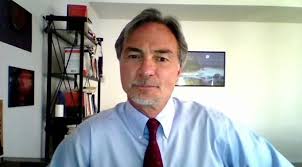 Excerpted from Katusa Research:
These days, silverbugs have every reason to shout from the rooftops.
Even with spot silver trading mostly rangebound, many silver stocks are at or near levels not seen in 3 years.
Volume is picking up, momentum is picking up and the top silver companies have performed very well in 2019.
So, what can we expect if this is just the early innings of a massive silver run?
Silver's Mighty Booms and Busts
Below is a chart which shows the epic booms and busts in silver over the decades.
Silver had a second spectacular rise before and during the global financial crisis in 2008. From 2000 to 2010 the price of silver climbed over 900%, well surpassing gold's performance of 600% over the same time frame.
Just How Big is the Silver Market?
Many investors may be unaware, but the silver market is quite small.
Last year, 840 million ounces of silver were produced worldwide. Using a silver price of $16 per ounce, this makes it a $13 billion dollar a year industry.
For comparison, last year 108 million ounces of gold were produced. At a gold price of $1,400 per ounce, that represents $156 billion worth of value. That's 11 times the size of the silver market.
To truly show a commodity comparison, we can make things visual.
Below is a chart showing the annual market value of mainstream commodities.
These days it's getting harder and harder to find good silver deals. There just aren't that many legitimate new projects.
This has to be a scary thing for a company like Fresnillo, the world's largest silver producer.
Below is a chart of Fresnillo's average head grade. If you're not a mining engineer, head grade is the average grade of ore that goes through the milling operation. The higher the grade, the higher the quantity of metal available to be processed.
The average head grade has fallen by over 50% since 2010. This is not a good situation for a miner. In a world where input and production costs are rising yet profit per tonne of rock has fallen by 50%, this poses serious long-term potential problems.
Read More @ DollarCollapse.com