from ZeroHedge: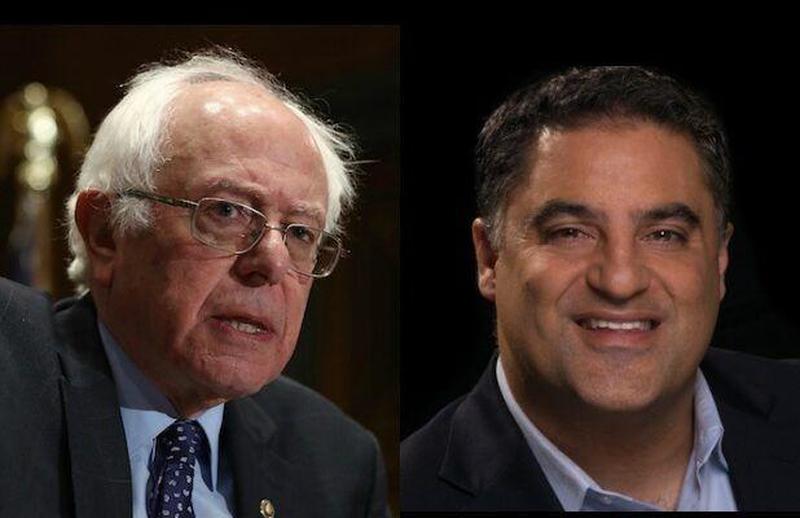 Popular progressive political commentator Cenk Uygur is running for Democratic California Rep. Katie Hill's seat, who resigned amid scandal in October after allegations she slept with a congressional staffer and a campaign staffer, and nude photographs of her surfaced.
But "The Young Turks" star founder is already finding himself at the center of bizarre controversy involving past statements he made over bestiality during a live program, causing Sen. Bernie Sanders to retract his highly sought after endorsement a mere day after announcing it.
In a Young Turks segment from 2013, he talks about how "hot" women from the Dominican are in somewhat typical remarks of his over the years that fellow progressives have lambasted him as sexist for. But then the segment took an insane turn. "Here comes the controversial part I shouldn't say," Uygur said, according to the resurfaced video. "I believe that if I were the benevolent dictator of the world, I would legalize bestiality where you are giving, you are pleasuring the animal."
VIDEO: Young Turks host and California congressional candidate Cenk Uygur endorses sex with animals. pic.twitter.com/bD8ywsSXG9

— Mark Dice (@MarkDice) December 13, 2019
Sanders had endorsed Uygur on Thursday, calling him "a voice that we desperately need in Congress" — but a mere 24 hours later had this to say:
"As I said yesterday, Cenk has been a longtime fighter against the corrupt forces in our politics," Sanders said in a statement. "However, our movement is bigger than any one person. I hear my grassroots supporters who were frustrated and understand their concerns. Cenk today said he is rejecting all endorsements for his campaign, and I retract my endorsement."
Uygur blamed "corporations, lobbyists, and special interest groups" for the avalanche of push back Sanders faced over his endorsement. "That's why I have decided that I will not be accepting any endorsements… The only endorsements I'll be accepting going forward is that of the voters," he said in a statement.
The popular left wing media host had long been source of controversy over statements made about women, the Huffpost previously reported.
In 2013 #Cenk2020 discusses what "score" a woman has to be if she asks to "suck your d*ck." Cenk says 99% of men would let a woman who is "hot" or a "9." But a "2" or "3"? Meh. Maybe 50%.
Didn't Harvard men's soccer get in trouble for lewd rankings of women like this? #CA25 pic.twitter.com/AWhpSgm7Jf

— M. Mendoza Ferrer (@m_mendozaferrer) November 26, 2019
In 2017 he was fired from progressive political action committee the Justice Democrats over past blog posts and columns degrading to women, some of which were as follows: