from ZeroHedge: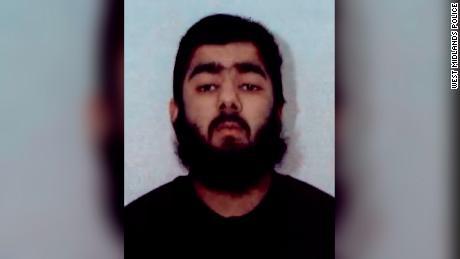 Update: According to The Telegraph, London Bridge attacker Usman Khan, 28, was a convicted terrorist who was released from prison in December 2018 – less than seven years into a 16-year sentence for a plot to bomb the London Stock Exchange.
He was also a student and personal friend of notorious Islamist hate preacher, Anjem Choudary, whose private cell phone number was stored in Khan's phone at the time of his initial arrest.
Khan was one of a series of Al-Muhajiroun connected terrorists to be released over a six-month period beginning in the Autumn of 2018.  He was known to have attended a series of Al-Muhajiroun protests and street stalls in the Midlands area prior to his arrest.
Before his conviction for the LSE terror plot,  police had previously raided his home in Tunstall over concerns about his links to Choudary. –The Telegraph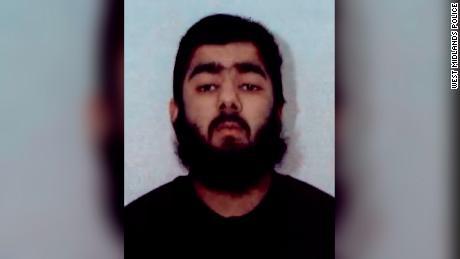 "All these years later, and Anjem Choudary's one-time acolytes are still butchering members of the public on our streets," said terrorism expert, Dr. Paul Stott.
"Usman Khan was a loyal and integral member of Choudary's inner-circle and we know him to have been highly regarded by Choudary."
Khan — a British citizen born in the UK and of Pakistani origin — left school with no qualifications after spending part of his late teens in Pakistan, where he lived with his mother when she became ill.​ On his return to the UK, he started preaching extremism on the internet and attracted a significant following.

In January 2012, Khan pleaded guilty to engaging in conduct in preparation for acts of terrorism contrary to section 5(1) of the UK's Terrorism Act 2006. Khan was among nine men charged with conspiracy to bomb high-profile London targets in the run-up to Christmas in 2010. At the time, the men were described as an Al Qaeda-inspired group that wanted to send mail bombs to various targets and launch a "Mumbai-style" atrocity. At the time of his arrest, Khan lived in Stoke-on-Trent, a city in central England. –Dawn
Meanwhile, The Mirror reports that the tusk-wielding hero who helped stop the attack using a 5′ Narwhal Tusk he grabbed off a wall is a Polish chef named only as Lukasz, who immigrated to the UK.
The man armed with a Narwhal tusk who helped to stop the terrorist attack yesterday on London bridge was a Polish chef called Łukasz, reports @thetimes pic.twitter.com/VHEWvhRxT5

— Notes from Poland 🇵🇱 (@notesfrompoland) November 30, 2019