from ZeroHedge: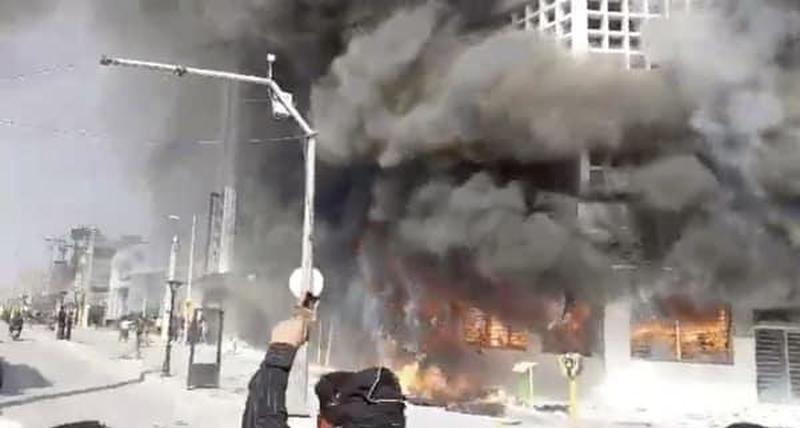 After early in the week Iran's top elite Guard commander gave a fiery 'victory' speech declaring the mainstay of anti-government protests which gripped major cities across Iran since Nov. 15 had been quelled, Supreme Leader Ayatollah Ali Khamenei has followed up with denouncing the unrest as a "very dangerous conspiracy".
This as according to Reuters Iranian authorities "reported about 731 banks and 140 government sites had been torched in the disturbances."
Given the over week-long and government ordered total internet shutdown which had ensued, this claim can't be independently verified. However, during the opening days of widespread unrest which had been triggered by a sudden fuel price hike by as much as 300% in some places when government subsidies were slashed, initial videos posted online showed dramatic scenes of banks and gas stations being torched.
"A deep, vast and very dangerous conspiracy that a lot of money had been spent on… was destroyed by the people," Khamenei said while addressing members of the paramilitary Basij force. The Basij were among the elite security forces which spearheaded the crackdown against protests.
Over the past days sizable pro-government demonstrations have largely supplanted the anti-government unrest, which state media has touted as proof the "conspiracy" against the Islamic Republic has failed.
On Monday Islamic Revolutionary Guard Corps (IRGC) commander Gen. Hossein Salami blamed the US, Saudi Arabia, and Israel for fueling the unrest as part of continued covert war against Iran. "If you cross our red lines, we will destroy you," he threatened.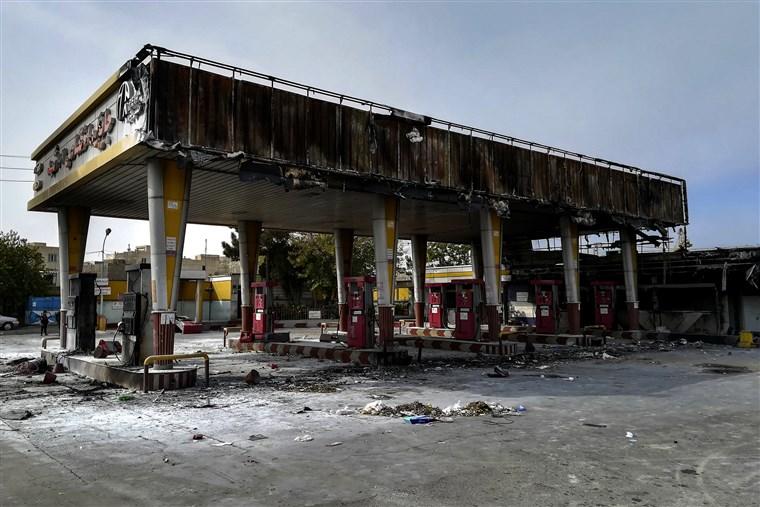 And it was Interior Minister Abdolreza Rahmani Fazli who gave the total alleged figure of 731 banks and 140 government sites being set on fire during the protests.
He also claimed that 50 bases used by police and security forces were attacked along with about 70 gas stations burned, according to the official IRNA news agency.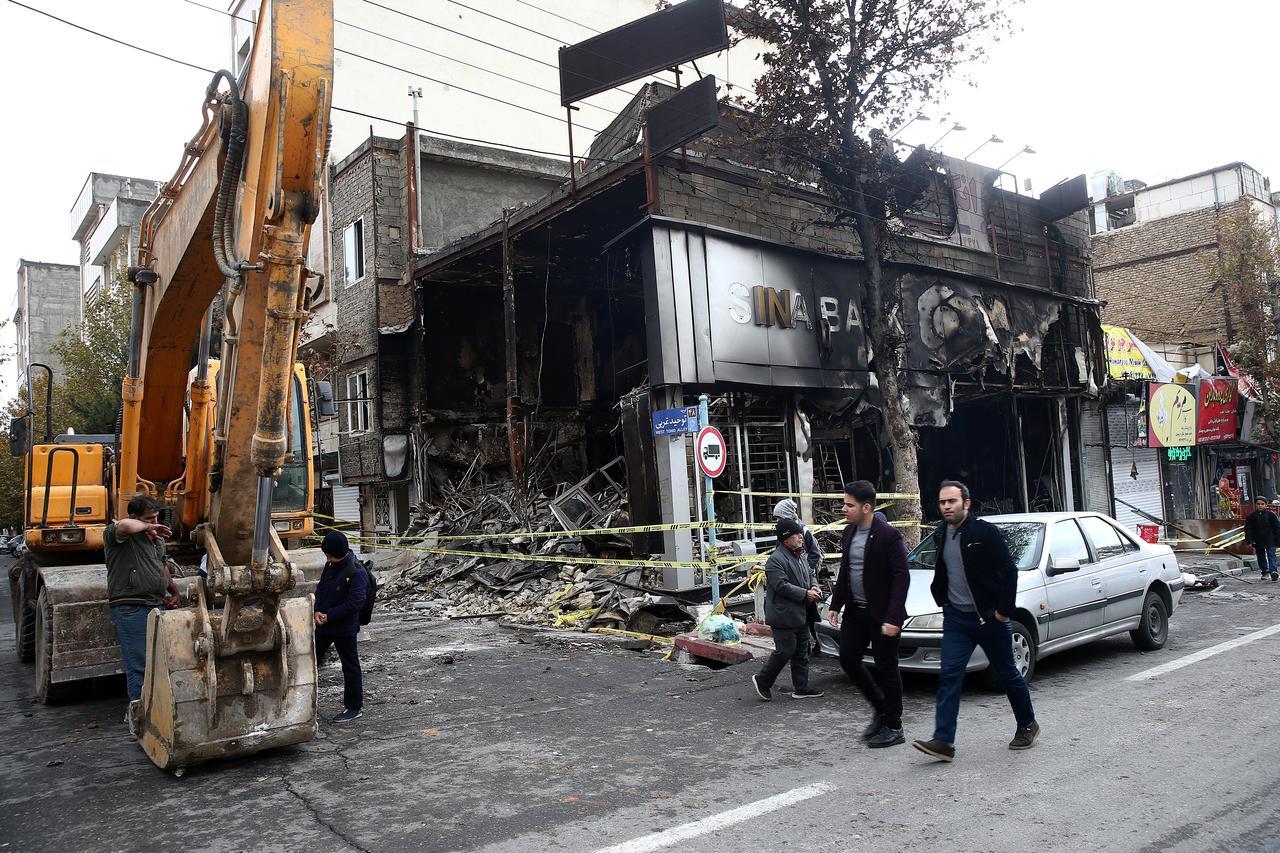 Few details or locations were given to support this claim, but it is part of the government's continued attempt to paint a US and Israeli "hidden hand" as driving the popular anger.
Ayatollah Khamenei had previously labeled the protests as driven by "thugs" who were playing into the hands of Iran's enemies.
Burning a bank building by #IranianProtesters in #Behbahan, capital of Behbahan County, #Khuzestan Province, #Iran.

16th November 2019#IranProtests#IranUprising#IslamicRepublicMustGo#IranRegimeChange pic.twitter.com/7zg5FvDoEq

— Ahmad Batebi (@radiojibi) November 16, 2019