by Mac Slavo, SHTF Plan: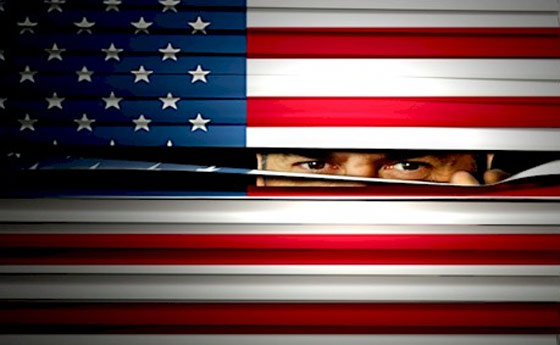 None of your data and personal information is safe anymore.  Big Tech and Big Government are working together to make sure they have every bit of information about you stored and available to them at all times.
The Wall Street Journal broke the news that Google is running a secret, Orwellian project called "Project Nightingale," which is designed to covertly sweep up the health records of millions of Americans across 21 U.S. states. "[The] search giant is amassing health records from Ascension facilities in 21 states; patients not yet informed," warns the WSJ.
The government and Big Tech are no longer pretending they need your consent to violate your basic human rights.
Google is teaming with one of the country's largest health-care systems on a secret project to collect and crunch the detailed personal health information of millions of Americans across 21 states, according to people familiar with the matter and internal documents.

The data involved in Project Nightingale includes lab results, doctor diagnoses and hospitalization records, among other categories, and amounts to a complete health history, complete with patient names and dates of birth.

Neither patients nor doctors have been notified. At least 150 Google employees already have access to much of the data on tens of millions of patients, according to a person familiar with the matter. –Wall Street Journal
Natural News' Mike Adams had a good take on this:
What this means is that the same evil tech giant that now bans natural health websites and controls the public's access to health-related information is positioning itself to profit from the widespread degenerative disease caused by people not having access to truthful information about nutrition and natural cures. -Mike Adams, Natural News
Google Is Intentionally Hiding Natural Health Info & Labeling It "Dangerous"
Google or Big Tech is merging with the Big Pharma drug cartel and Big government and conspires to keep the American people diseased in order to maximize corporate profits and keep the lobbying money flowing to "elected officials." Google's Artificial Intelligence technology, of course, will be used to target individuals with recommended high-profit drugs and medical procedures that ensure future profits for Google and Big Pharma.
Google, in this case, is using the data, in part, to design new software, underpinned by advanced artificial intelligence and machine learning, that zeros in on individual patients to suggest changes to their care. Staffers across Alphabet Inc., Google's parent, have access to the patient information, documents show, including some employees of Google Brain, a research science division…-Wall Street Journal