from ZeroHedge: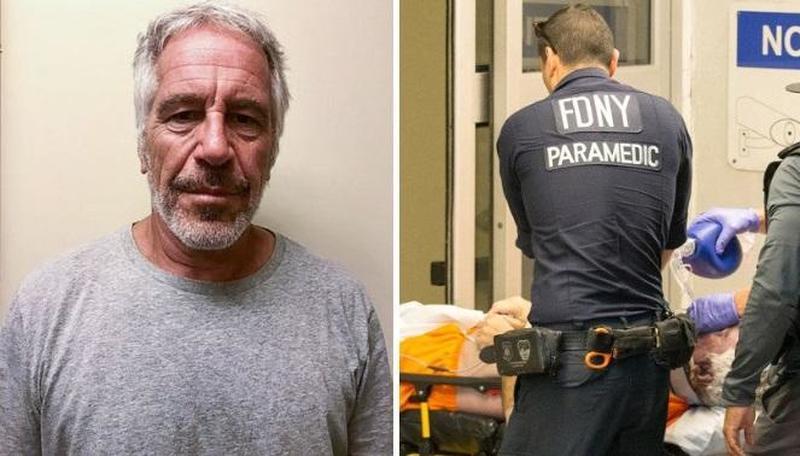 Update: The FBI is treating Epstein's death as a criminal matter, according to Bloomberg.
"Federal prosecutors unsealed charges against two guards at the U.S. jail in lower Manhattan who were supposed to keep watch on financier Jeffrey Epstein."
"The two guards are charged in New York with falsifying documents and conspiracy to defraud the U.S."
BOP Director Sawyer says at Judiciary Committee hearing that the FBI is investigating the possibility of a "criminal enterprise" in probe of Jeffrey Epstein's suicide. (At 31 minute mark)https://t.co/uBvjQWtIEy

— Stephen Brown (@PPVSRB) November 19, 2019
Two federal correctional officers who were on duty the night Jeffrey Epstein died were arrested early Tuesday on federal charges related to their failure to check on him the night he died in his cell, according to the New York Times, citing a person with knowledge of the matter.
The two federal Bureau of Prisons employees were expected to be charged later Tuesday morning and appear in United States District Court in Manhattan.

The charges would be the first to arise from a criminal inquiry into the death of Mr. Epstein, who hanged himself at the Metropolitan Correctional Center in Manhattan while awaiting trial on sex-trafficking charges. –NYT
The guards faced harsh scrutiny after Epstein was found unresponsive in his cell at the Metropolitan Correctional Center in New York City on August 10, after failing to check on him every 30 minutes as required. Instead, they fell asleep for hours and falsified records to cover up what they had done according to reports.