from RT: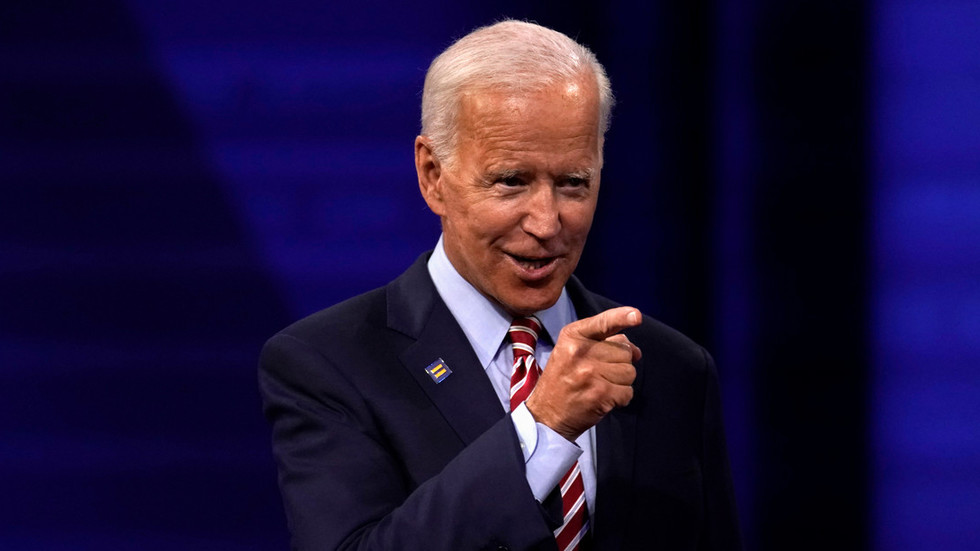 As a panel of Democrats fell over each other to pander for the rainbow vote at CNN's LGBTQ town hall, conservatives raged at the inclusion of transgender children, but not at the Dems' plans to shred the Bill of Rights.
Broadcast live from Los Angeles on Thursday, CNN's LGBTQ town hall saw nine Democratic presidential candidates take questions from the network's journalist and from a hand-picked crowd of "LGBTQ stakeholders and members of civic organizations."
It went exactly as you think it would have. Every candidate promised to pass the Equality Act, a bill that would amend the Civil Rights Act to "prohibit discrimination on the basis of the sex, sexual orientation, gender identity…or sex-based stereotypes," and reverse certain acts of the Donald Trump administration, like its "ban" on transgender troops in the military.
With policy dispensed with, all that was left was for the presidential hopefuls to out-woke each other over four occasionally entertaining hours. Kamala Harris got whoops and cheers for introducing herself along with her preferred pronouns (she/her/hers, for those wondering), Julian Castro nodded along to a transgender activist calling herself 'Shea Diamond' declaring "misgendering" as an act of "violence," and another trans activist called 'Blossom' interrupted a question from a child to accuse CNN of ignoring the plight of "black trans women."
It is apparently—and bear with me here—violence to misgender or alter the name of a (and this is key, because it's a special privilege afforded to no other group) trans person. pic.twitter.com/BnGH97bNFI

— Ian Miles Cheong (@stillgray) October 11, 2019
Watch the moment a black trans-woman, "Blossom," snatches the mic from a mom and her young trans child to accuse CNN of silencing trans people of color.

No matter how hard you try, you can never be woke enough, CNN.pic.twitter.com/rbtIOzYiuj

— Jason Howerton (@jason_howerton) October 11, 2019
The inclusion of two nine-year-old transgender children – egged on by their activist parents – rankled conservatives. The kids pressed Beto O'Rourke and Elizabeth Warren on what they would do if elected to clamp down on bullying in schools. But according to the right, the children shouldn't have been there in the first place.