by Chris Menahan, Information Liberation: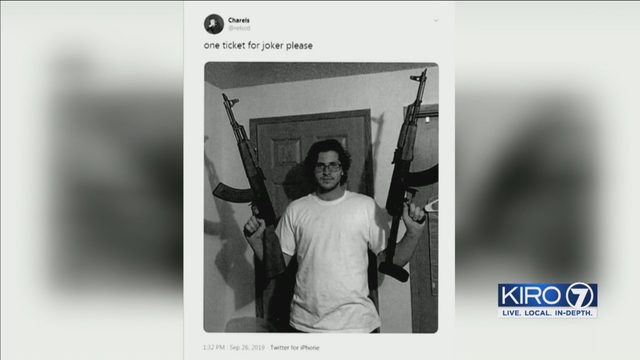 A 23-year-old Washington man had all of his guns seized under red flag laws last week over a "one ticket for joker please" meme he shared on Twitter as a joke.
In the run up to the Joker movie's release, many people shared satirical memes of people holding guns with the text "one ticket to joker please."
As Know You Meme notes:
Tickets to Joker, Please is a phrasal template used to caption photographs of people the meme's author believes to be the stereotypical audience for the 2019 comic book film Joker. These images generally showcase men in fedoras, infamous mass shooters and depictions of internet trolls.
The funniest ones were the memes with people holding guns, though they appear to have all been deleted for being too edgy.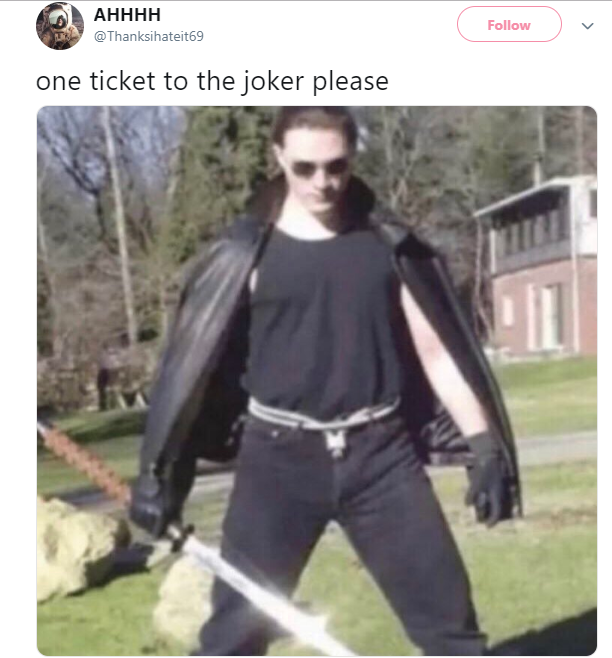 Here some other examples:
eight tickets for joker, please pic.twitter.com/JnBakzuw2y

— Halo: Combat Evolved ➐ (@HaloCEofficial) September 25, 2019
Read More @ InformationLiberation.com