from RT: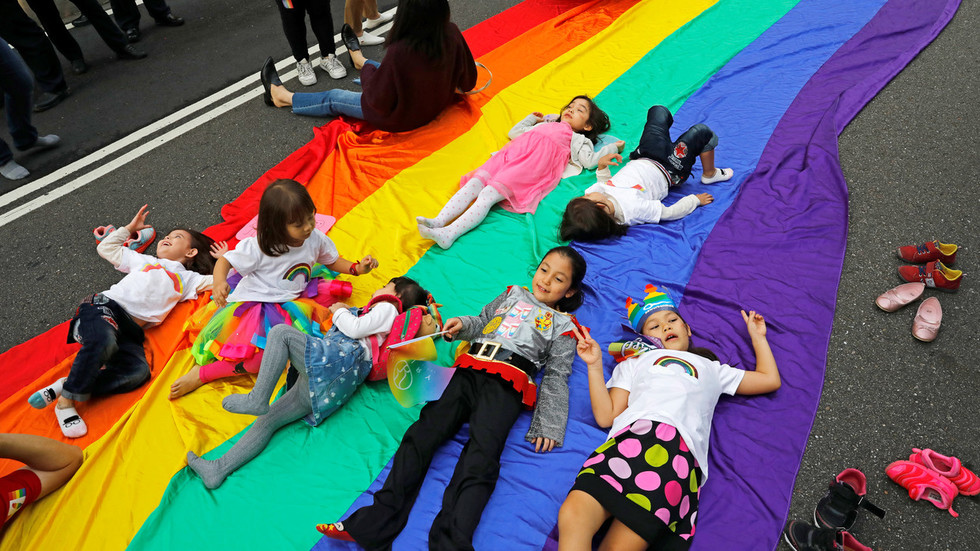 A man who lived for eight years as a trans woman before de-transitioning has called out the "child abuse" from adults who encourage transgenderism in kids, saying it's an "abhorrent" interference in their natural development.
Born male, Walt Heyer began transitioning to female at 42 years-old. He lived that way for eight years before realizing he had been a victim of childhood abuse and began the process of returning to his birth-assigned gender.
In an explosive interview with controversial conservative host Candace Owens, Heyer re-told the story of his troubled childhood; how his grandmother sparked gender confusion by encouraging him to wear a purple dress at the age of four – and how he suffered sexual abuse at the hands of an uncle as a direct result.
The MOST IMPORTANT interview I've ever done is out now!

Former Transgender woman Walt Heyer completely obliterates the "trans" narrative & reveals the truth; children switching genders signifies child abuse from the adults that watch them.

Watch HERE: https://t.co/MMMS1LNy4m pic.twitter.com/vmhmw6AQJi

— Candace Owens (@RealCandaceO) October 13, 2019
The consequences of [grandma] affirming me became very destructive – I think it's actually evil and it's child abuse to indicate that you can change genders at such a young age, and I'm speaking from 74 years of experience, so it's not like I just came to this conclusion," Heyer told Owens.
Today they call it gender dysphoria, but "it's really just child abuse," he said.
It confused my identity of who I was – the seed was planted and the destruction had started.
Heyer believes that the idea of gender dysphoria is introduced to children by adults and that a person is "not born with it." To encourage it creates an abhorrent "early sexualization" of the child, he said.
Heyer now runs a website for those who regret transitioning and publishes books and articles on the subject. He believes there is a misconception that transgenderism has something to do with being gay, but claims that 95 percent of the people who he speaks to about wanting to detransition are not gay.