by Dagny Taggart, The Organic Prepper: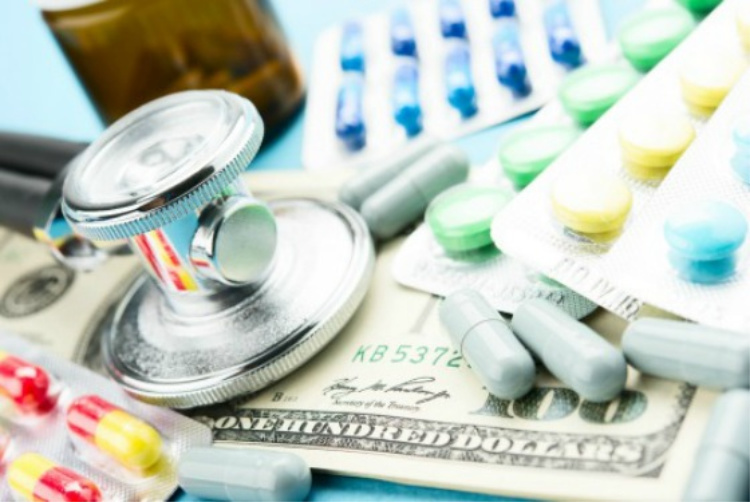 Health care expenses are a massive burden for many Americans, and for some, they can be financially devastating.
A new report from Kaiser Health News revealed some shocking examples of just how bad things can get for some people.
'UVA Has Ruined Us': Health System Sues Thousands Of Patients, Seizing Paychecks And Claiming Homes covers the cases of individuals who are dealing with serious financial hardship due to the University of Virginia Health System's aggressive collection practices.
The article begins with the story of Heather Waldron, who required emergency surgery in 2017. She believed she had insurance at the time – it wasn't until after her hospitalization that she learned a computer error involving the HealthCare.gov website caused a lapse in her coverage.
The UVA health system slapped Waldron with a lawsuit and a lien on her home to recoup the $164,000 in charges, leading to serious financial hardship for her family:
She is now on food stamps and talking to bankruptcy lawyers. A bank began foreclosure proceedings in August on the Blacksburg house she shared with her family. The home will be sold to pay off the mortgage.

She expects UVA to take whatever is left.

The $164,000 billed to Heather Waldron for intestinal surgery was more than twice what a commercial insurer would have paid for her care, according to benefits firm WellRithms, which analyzed bills for Kaiser Health News using cost reports UVA files with the government. Charges on her bill included $2,000 for a $20 feeding tube. (source)
Waldron is not alone. There are many stories similar to hers – and some are much worse.
The UVA Health System aggressively pursued patients for medical bills for years.
The Kaiser Health News (KHN) analysis found that during a six-year period ending in June 2018, "the UVA health system and its doctors filed 36,000 lawsuits against patients seeking a total of more than $106 million, seizing wages and bank accounts, putting liens on property and homes and forcing families into bankruptcy."
People who have received treatment in the UVA system are facing a particularly formidable opponent. "UVA stands out for the scope of its collection efforts and how persistently it seeks payment, pursuing poor as well as middle-class patients for almost all they're worth," the KHN report explains. Court records, documents, and interviews with hospital officials and dozens of patients revealed that UVA has sued people for as much as $1 million and as little as $13.91.
The system has garnished thousands of paychecks, seized $22 million over six years in state tax refunds owed to people with outstanding bills, sued about 100 patients every year who were their own system's employees, filed thousands of property liens, and hit some patients with legal fees and interest that added up to more than the original bill. UVA has the most restrictive eligibility guidelines for financial assistance of any hospital system in Virginia. "Savings of only $4,000 in a retirement account can disqualify a family from aid, even if its income is barely above the poverty level," KHN reports.
UVA Health System spokesman Eric Swensen told KHN that UVA gave $322 million in financial assistance and charity care in fiscal 2018. But legal and finance experts said that's not a reliable estimate:
The $322 million "merely indicates the amount they would have charged arbitrarily" before negotiated insurer discounts, said Ge Bai, an accounting and health policy associate professor at the Johns Hopkins Carey Business School.

The figure is "based on customary reporting standards used by hospitals across the U.S.," Swensen said.

Insurers would have paid UVA only $88 million for that care, according to an accounting of unpaid bills presented in September 2018 to the UVA Health board. Even that unpaid figure did not come out of UVA's purse since federal and state governments provided "funding earmarked to cover indigent care" for almost all of it — $83.7 million, according to Bai.

The real, "unfunded" cost of UVA indigent care: $4.3 million, or 1.3% of what it claims, according to the document.

"That's nothing," given how much money UVA makes, Bai said. "Nonprofit hospitals advance their charitable mission primarily through providing indigent care." (source)
Perhaps the most surprising detail about the UVA Health System is that it is not a for-profit system and does not have shareholders making demands. It is funded with taxpayer and state money (also taxpayer money, of course):
Read More @ TheOrganicPrepper.ca