by Steve Watson, InfoWars: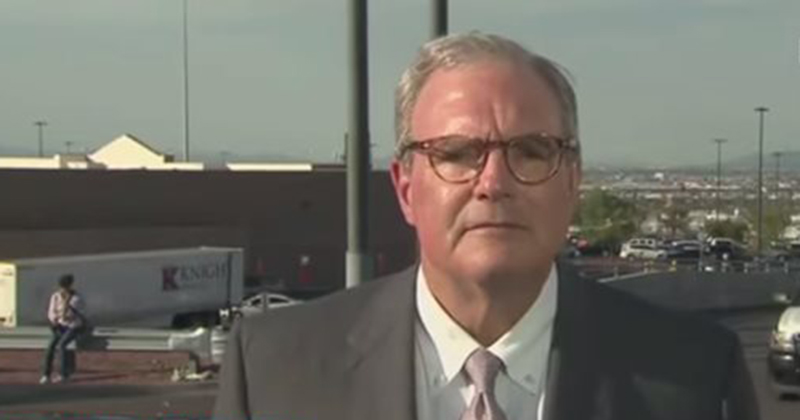 "I'm not a talking head. I'm focusing on the El Pasoans and the 20 deaths."
Over the weekend, CNN immediately politicized the two mass shootings in El Paso and Ohio, laying the blame on the President for 'encouraging white supremacism'. Democrats lined up on Jake Tapper's show to slam Trump, however, the mayor of El Paso refused to go along with the game.
2020 Democratic candidates were knocking down Tapper's door to get the blame game underway.
.@CNNSotu will be live from 9-11 am ET then again from noon-2 pm ET to cover these horrifying mass shootings.

Guests include @JulianCastro @BetoORourke @CoryBooker @PeteButtigieg and we're adding more.

— Jake Tapper (@jaketapper) August 4, 2019
Beto O'Rourke called Trump a "racist" and accused the president of stoking racism, which he said could be a part of the alleged shooter's motivations.
Jake Tapper: Do you think President Trump is a white nationalist?

Beto O'Rourke: Yes, I do #CNNSOTU pic.twitter.com/6jx4bWCh7w

— CNN Politics (@CNNPolitics) August 4, 2019
Pete Buttigieg agreed.
Jake Tapper: Congressman Beto O'Rourke and Governor Jay Inslee have said they think President Trump is a white nationalist. Do you?

Pete Buttigieg: Yeah. At best he's condoning and encouraging white nationalism #CNNSOTU pic.twitter.com/suwp8q4xS1

— CNN Politics (@CNNPolitics) August 4, 2019