by Pam Martens and Russ Martens, Wall St On Parade: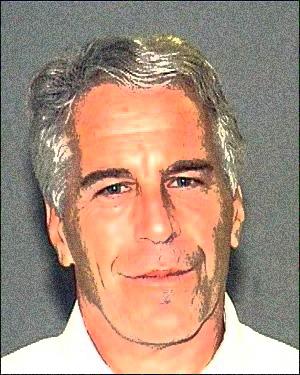 From 1976 to 1981, Jeffrey Epstein worked for the Wall Street investment bank, Bear Stearns. Epstein was found dead in his jail cell on August 10 while awaiting trial on charges of sex trafficking of underage girls, dozens of whom he allegedly sexually assaulted after grooming them first with "inappropriate touching."
Bear Stearns collapsed in the early days of the 2008 financial crisis and was purchased by JPMorgan Chase. One of the last acts of Bear Stearns' CEO, Jimmy Cayne, was to make a $2 million payment to a woman who charged that the legendary Chairman of Bear Stearns, Ace Greenberg, had engaged in "inappropriate touching." The young woman was said to have had a witness to her charges.
In a 2017 report by the New York Times, a former Managing Director of Bear Stearns, Maureen Sherry, reported that "…it was mostly the same men who preyed on young women." In a 2016 report by Maureen Callahan at the New York Post, a former Bear Stearns' employee reports that men at Bear Stearns were "getting bl*w jobs in front of staff – that happened all the time." Claims that men at Bear were demanding sexual favors from female colleagues and getting away with it date all the way back to the 1980s.
As more allegations emerge daily into the sexual assault horrors of Jeffrey Epstein and his band of enablers, a profile is emerging that bears a striking resemblance to how Wall Street has allowed its highest-producing brokers to behave toward vulnerable young female employees for decades. In both situations, there are the enablers; in both situations there is a failed justice system and powerful lawyers cutting deals; in both situations there are hundreds of different females asserting the same type of claims over a long period of time with no governmental authority stopping the abuse; and in both situations, powerful men who were an important cog in Wall Street's insatiable quest for profits were allowed to walk away from a multitude of credible sexual assault allegations.
Jeffrey Epstein's major divergence from the sexual assaults by Wall Street brokers' is that he preyed on underage girls. It is notable, however, that many Wall Street firms hire young women just out of high school to be "trained" to work in their branch offices. The sexual grooming is not as overt as in the Jeffrey Epstein cases, where the young girls were hired to give a massage and then told, over time, the massage had to be administered by them naked; and then, after more time, upped to a full-scale sexual assault. But young women in these Wall Street offices are sent a clear message by their Human Resources departments that they need to "get along" with those big producing brokers who generate outsized profits for the firm.
Walk into any of the Wall Street retail brokerage offices that dot the landscape in every major town and city across America and you will see glass-windowed offices filled with white male brokers and pretty, young female sales assistants (a/k/a client service associates) sitting in a low-wage, subservient position at a desk directly outside that office.
Subservience to that broker is ingrained in the following ways: the sales assistant's performance is officially evaluated by that broker and becomes a written, permanent part of her employment file; the broker, if he is a big producer for the firm, can have the sales assistant fired over any flimsy, trumped-up claim; and, importantly, most Wall Street firms pay these women low wages, leaving it to the broker they work for to give the woman a percentage of his commissions if he finds her "performance" to be to his liking.
All that Wall Street would have to do to alter these sexual and power dynamics is to pay these women a good salary and take the broker's additional compensation out of the equation. The fact that Wall Street doesn't alter this dynamic suggests that the industry likes its hunting band to hone their skills on the vulnerable prey in the office as a form of target practice.
Just as Epstein was able to keep his abuse hidden for decades by employing a roster of expensive lawyers who knew how to work the system, Wall Street has all of the largest law firms in America at its beck and call. These law firms have systematically convinced the U.S. Supreme Court and Appellate Courts around the country that Wall Street should be allowed to run its own private justice system; that it should be allowed to make its employees sign a waiver giving up their rights to access the nation's courts and use Wall Street's rigged kangaroo court system instead.
Most Americans would agree that Wall Street is the most corrupt industry in America. And yet, the most corrupt industry is the only industry that universally requires both employees and customers to waive their rights to use the nation's courts to settle claims and, instead, must use the Wall Street-created mandatory arbitration system which has none of the procedural protections of a court of law.
What is hiding behind that rigged system of justice is akin to what happened in the Catholic Church where abusing priests were transferred from parish to parish and sexual assault claims were secretly settled with gag orders. At the hands of Wall Street and its private justice system, the media is deprived of a seat in an open courtroom; there are no publicly available court transcripts of the hearings; and the worst sexual assaults are settled quickly with a gag order on all parties. Invariably, the abusive broker keeps his job with no mark on his publicly available record about any sexual assault or sexual harassment settlement. The broker's public record is maintained by Wall Street's self-regulator, FINRA – the very same organization that runs the private justice system for Wall Street.
Read More @ WallStOnParade.com