by Chris Menahan, Information Liberation: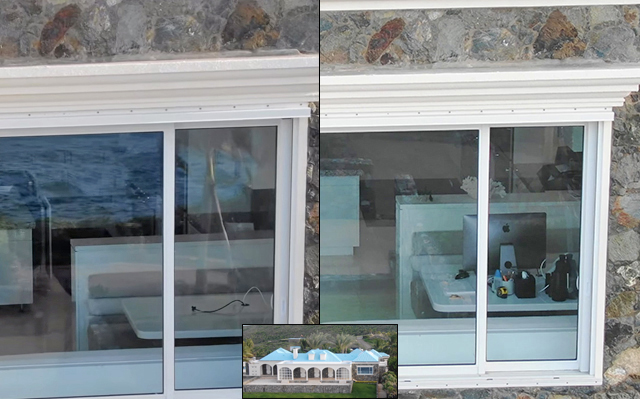 Drone footage of Jeffrey Epstein's "Pedophile Island" appears to show a bunch of electronics were removed from Epstein's house before the FBI's long overdue raid of his property on Monday.
An anonymous YouTuber going by the name Rusty Shackleford has been sharing original drone footage of Epstein's property on Little St. James for over a month now.
This video taken on July 15th show what appears to be an Apple computer on the right along with a pair of binoculars and a box of tissues. It looks as though there's a white wire possibly connected to an external hard drive on the same desk. What looks like a printer can be seen on the far right, deeper in the kitchen. There's also what looks like a tablet charging on the left.
This second video uploaded on July 28th and said to have been taken on July 23rd shows all the electronics were removed and multiple bin-like objects with handles that appear to be plugged into the walls are sitting around. The various trinkets which were sitting on the dividers are also gone.
This third video which was uploaded on August 6th and appears to be labeled as though it was filmed on August 3rd shows the entire kitchen has been cleared out of nearly everything.
Here's a before and after:
Twitter user Werise shared the discrepancy Monday night on Twitter:
Hey guise @FBI you might want to see who was on site between July (17)th and July 28th…

See something missing, say something is missing 🤷🏽‍♂️ pic.twitter.com/70GnPnC7w0

— Werise (@We_Have_Risen) August 12, 2019
Read More @ InformationLiberation.com