by Michael Snyder, End Of The American Dream: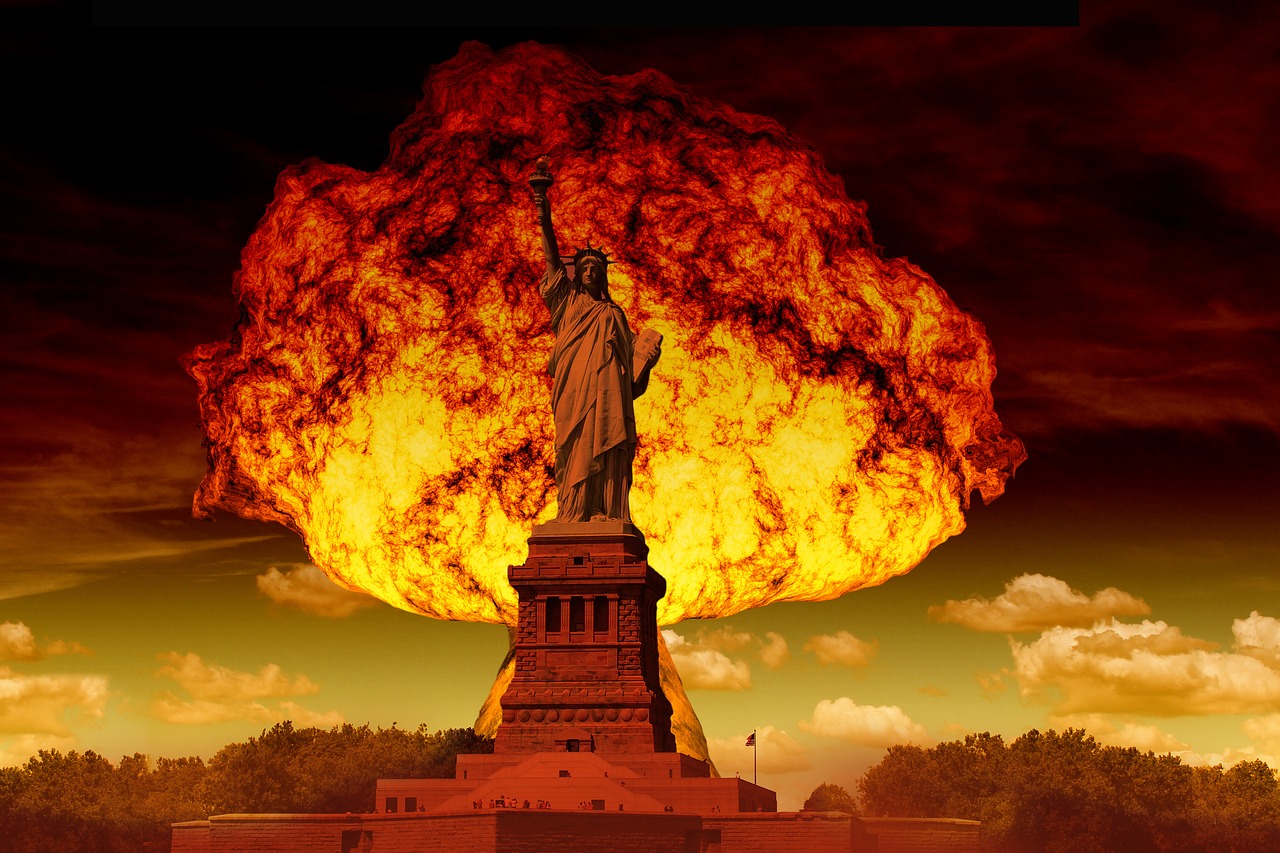 When will Americans start to wake up and realize what is happening?  At the end of last week, President Trump announced that the U.S. would be imposing a 10 percent tariff on 300 billion dollars worth of Chinese imports, and that marked a dramatic escalation in our trade war with China.  This move by Trump came as a total shock to Chinese officials, and global financial markets were thrown into a state of turmoil.  Since that announcement, we have been waiting for the other shoe to drop, because we knew that the Chinese would retaliate.  But honestly, very few of the experts expected something like this.  On Monday, China announced that it is going to completely stop buying U.S. agricultural products…
China confirmed reports that it was pulling out of U.S. agriculture as a weapon in the ongoing trade war.

A spokesperson for the Chinese Ministry of Commerce said Chinese companies have stopped purchasing U.S. agricultural products in response to President Trump's new 10% tariffs on $300 billion of Chinese goods.
This is essentially a trade war equivalent of a nuclear bomb.
If the Chinese would have slapped U.S. agricultural products with tariffs, that would have been a proportional response.  But to quit buying them entirely is an unprecedented escalation in a trade war that is really starting to spiral out of control.
And it is also clearly a political attack on President Trump.  The Chinese know that Trump is highly popular in rural areas, and this ban on U.S. agricultural products is going to severely hurt farmers in rural areas all across the United States.
U.S. voters tend to be more influenced by their bank accounts than by anything else, and so this is a smart strategic move by the Chinese if they would like to see a Democrat get elected in 2020.
In 2017, the Chinese bought 19.5 billion dollars worth of U.S. agricultural products, and that number dropped to just 9.1 billion dollars in 2018.
Now that number is going to zero, and according to Farm Bureau Federation President Zippy Duvall this latest move by China is going to be "a body blow to thousands of farmers and ranchers who are already struggling to get by."
Please say a prayer for our farmers, because they really need it.
In addition to ending purchases of U.S. agricultural products, the Chinese also allowed the value of the yuan to decline dramatically on Monday.  This really rattled global financial markets, and shortly thereafter U.S. Treasury officials formally designated China as a "currency manipulator".  The following comes directly from the official website of the Treasury Department…
The Omnibus Trade and Competitiveness Act of 1988 requires the Secretary of the Treasury to analyze the exchange rate policies of other countries. Under Section 3004 of the Act, the Secretary must "consider whether countries manipulate the rate of exchange between their currency and the United States dollar for purposes of preventing effective balance of payments adjustments or gaining unfair competitive advantage in international trade." Secretary Mnuchin, under the auspices of President Trump, has today determined that China is a Currency Manipulator.

As a result of this determination, Secretary Mnuchin will engage with the International Monetary Fund to eliminate the unfair competitive advantage created by China's latest actions.
This is the first time since the 1990s that the Treasury Department has used this designation on any of our trading partners, and it is the kind of move that would not be made unless all hopes for a trade deal were completely gone.
Of course the Chinese wouldn't have made the moves that they made either if they were still holding out hope for a negotiated solution.  According to one market analyst that was quoted by CNBC, the Chinese are "signalling that they have lost confidence that they can reach an agreement with Trump."
So what this means is that in the short-term things are going to get bad for the global economy.
Really bad.
Read More @ EndOfTheAmericanDream.com