by Janita Kan, The Epoch Times: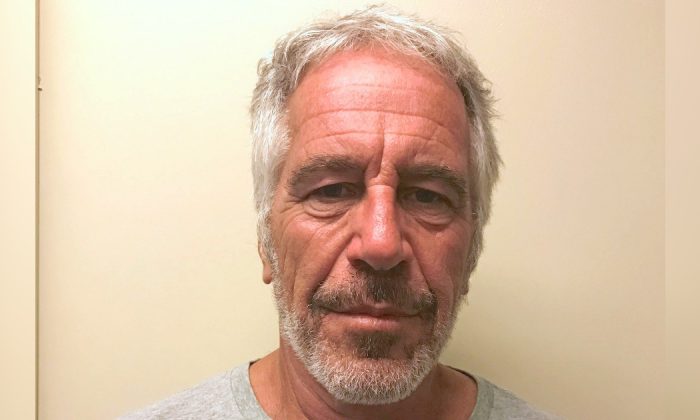 Attorney General William Barr said he was "appalled" to learn about the death of Jeffrey Epstein, who was found dead in his jail cell early Saturday, Aug. 10.
"I was appalled to learn that Jeffrey Epstein was found dead early this morning from an apparent suicide while in federal custody. Mr. Epstein's death raises serious questions that must be answered," Barr said in a statement following the news of the death.
NEW: AG Barr statement on #Epstein pic.twitter.com/hWeOiJpb0w

— Alex Mallin (@alex_mallin) August 10, 2019
The attorney general said he has consulted with the inspector general who will be launching an investigation into the circumstances surrounding Epstein's death.
Earlier Saturday, the Department of Justice's Federal Bureau of Prisons said in a statement that Epstein was found unresponsive in his cell in the Special Housing Unit at the Metropolitan Correctional Center in New York City at 6:30 a.m.
New statement from the Metropolitan Correctional Center on Jeffrey Epstein: pic.twitter.com/poH326dngL

— Andrew Peng (@TheAPJournalist) August 10, 2019
"Life-saving measures were initiated immediately by responding staff. Staff requested emergency medical services (EMS) and life-saving efforts continued. Mr. Epstein was transported by EMS to a local hospital for treatment of life-threatening injuries, and subsequently pronounced dead by hospital staff," the bureau said, adding that the FBI is investigating the matter.
A gurney with a body that appeared to be Epstein was pictured being wheeled into a hospital in two photographs published by the New York Post.
Epstein, 66, was recently denied bail while awaiting trial on sex trafficking charges. Authorities said he sexually abused and exploited dozens of girls, some of them as young as 14.
Thousands of documents relating to his alleged wrongdoing were unsealed on Friday, Aug. 9.