from ZeroHedge: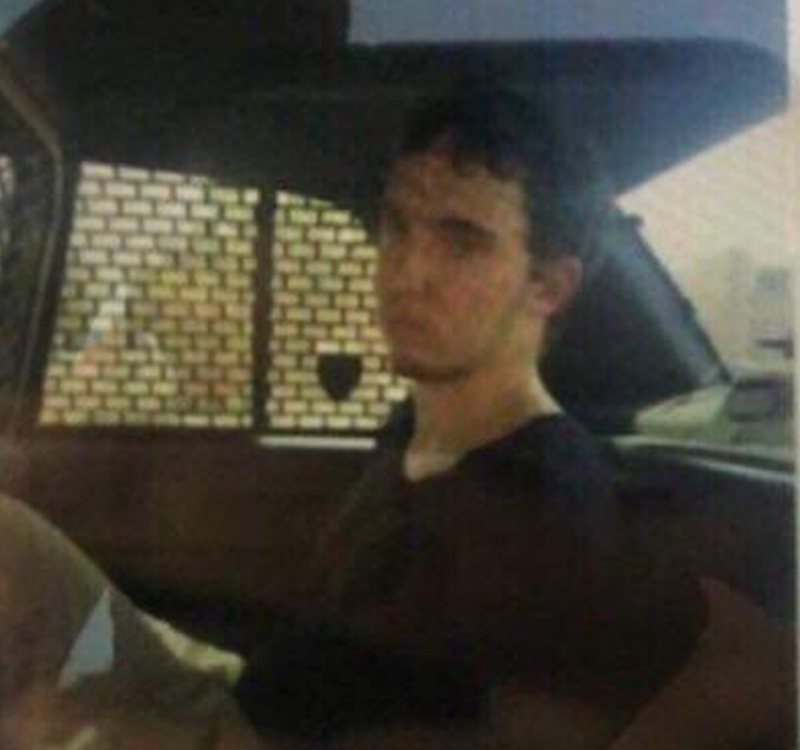 Summary:
Mass shooting at a Walmart in a mall in El Paso, Texas
At least 26 injured (source)
At least 20 dead (source) – America's 8th deadliest mass shooting
One suspect in custody – 21-year-old male – Patrick Crusius (source)
Police do not believe there any other suspects.
President Trump has been briefed.
*  *  *
Update (2000ET): CNN reports that twenty people are dead and more than two dozen are injured following a shooting at a shopping complex in El Paso, Texas, Gov. Greg Abbott said in a press conference on Saturday.
"We as a state unite in support of the victims and their family members," Abbott said.

"We want to do all we can to assist them."
El Paso Police Chief Greg Allen said that 26 people were wounded.
The shooting has a "nexus to a hate crime," according to Allen.
The FBI cautioned that more investigative work is needed to determine whether it was a hate crime.
*  *  *
Update (1750ET): In a stunning update, NBC News reports that at least 19 people are dead and 40 injured after a shooting Saturday near a shopping mall in El Paso, Texas, law enforcement officials said. One suspect, a 21-year-old man from the Dallas area, is in custody, law enforcement sources said.
Multiple law-enforcement sources say police have identified the suspected as Patrick Crusius.
A second person was also taken into custody by authorities, but it is not immediately known what role, if any, the person played in the shooting, sources familiar with the investigation told NBC News.
America's deadliest modern mass shootings
MGM Grand, Las Vegas, October 2, 2017: 58 killed, 527 injured.
Pulse, Orlando, Fla., June 2016: 49 killed and more than 50 injured.
Virginia Tech, Blacksburg, Va., April 2007: 32 killed and 17 injured on campus.
Sandy Hook Elementary School, Newtown, Conn., December 2012: 26 killed.
First Baptist Church, Sutherland Springs, Texas, November 2017: 26 killed.
Luby's Cafeteria, Killeen, Texas, October 1991: 23 killed.
McDonald's, San Ysdiro, Calif., July 1984: 21 killed.
Walmart, El Paso, Texas, August 3, 2019: At least 20 killed, 26 injured.
Marjory Stoneman Douglas High School, Parkland, Fla., February 2018: 17 killed.
University of Texas Tower, Austin, Texas, August 1966: 16 killed around campus.
Inland Regional Center, San Bernardino, Calif., December 2015: 14 killed.
Edmond post office, Edmond, Okla., August 1986: 14 killed.
Fort Hood, Fort Hood, Texas, November 2009: 13 killed.
Columbine High School, Littleton, Colo., April 1999: 13 killed.
Binghamton Civic Association, Binghamton, N.Y., April 2009: 13 killed.
New Jersey neighborhood and local shops, Camden, N.J, September 1949: 13 killed.
Schoolhouse Lane neighborhood and Heather Highlands Mobile Home Village, Wilkes-Barre, Pa., September 1982: 13 killed.
Wah Mee club in the Louisa hotel, Seattle, Wash., February 1983: 13 killed.
Century 16 movie theater, Aurora, Colo., July 2012: 12 killed, 58 wounded.
Navy Yard, Washington, D.C., September 2013: 12 killed, 8 wounded.
*  *  *
Update (1630ET): President Trump has offered his condolences, tweeting on Saturday "Terrible shootings in ElPaso, Texas. Reports are very bad, many killed. Working with State and Local authorities, and Law Enforcement. Spoke to Governor to pledge total support of Federal Government. God be with you all!"
Terrible shootings in ElPaso, Texas. Reports are very bad, many killed. Working with State and Local authorities, and Law Enforcement. Spoke to Governor to pledge total support of Federal Government. God be with you all!

— Donald J. Trump (@realDonaldTrump) August 3, 2019