by Peter Stubley, The Independent: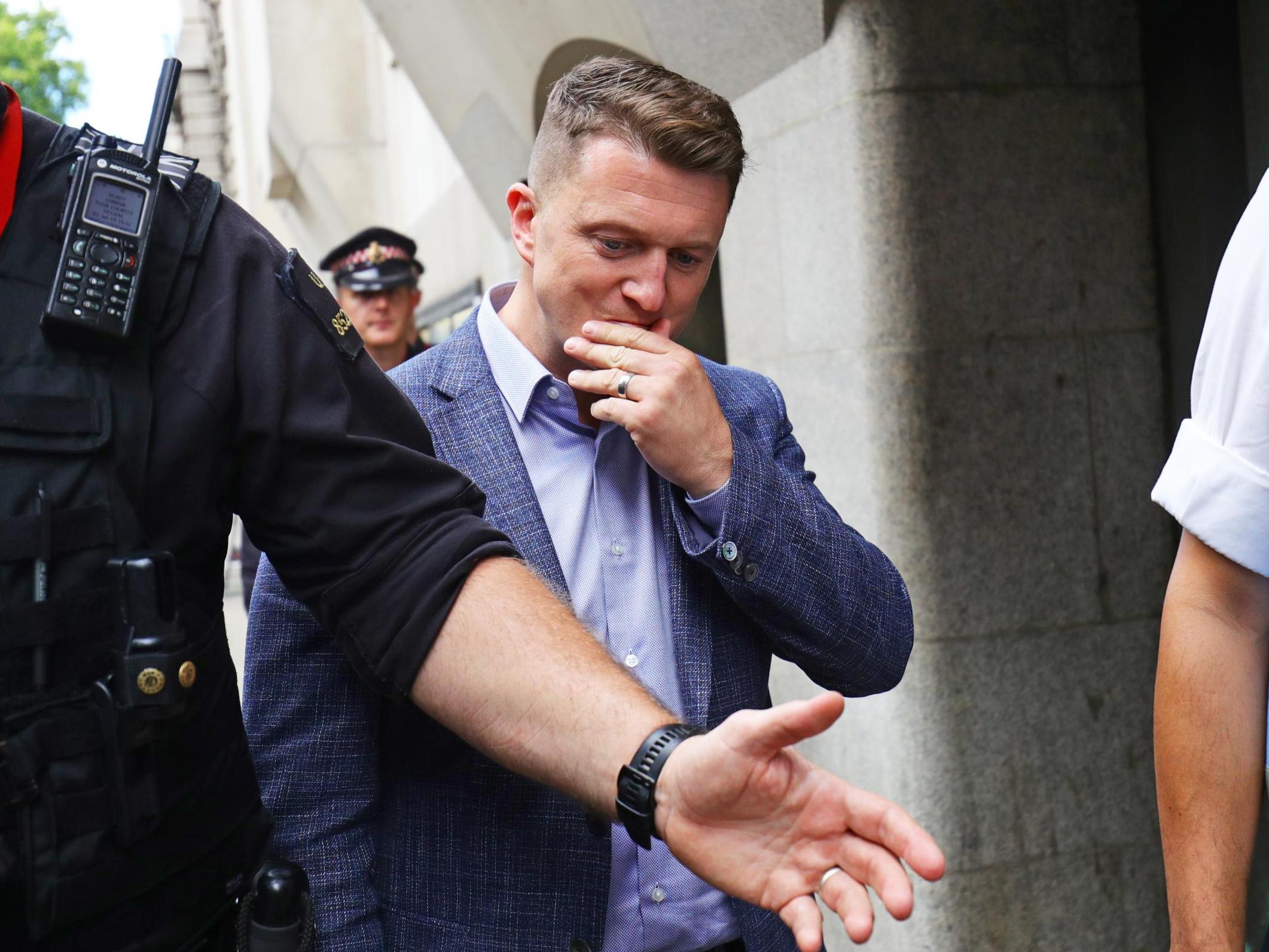 Tommy Robinson faces being sent back to prison today for encouraging "vigilante action" against defendants in a grooming gang trial during a video livestreamed on Facebook.
The founder of the English Defence League was found in contempt of court last week over the film, which breached reporting restrictions on the case in Leeds in May 2018 and came close to collapsing the case against the guilty men.
Robinson, whose real name is Stephen Yaxley-Lennon, will be sentenced at the Old Bailey this morning. He was originally jailed for 13 months last year but was freed on appeal. The maximum sentence is two years' imprisonment.
Follow live updates from court in our liveblog below
Outside court, Robinson's supporters booed as news of his sentence filtered through.
The crowd marched towards the Old Bailey chanting "we want Tommy out" before some began pelting police with drinks bottles and cans.
Officers donned their helmets as violent clashes erupted, reports the Press Association.