from ZeroHedge: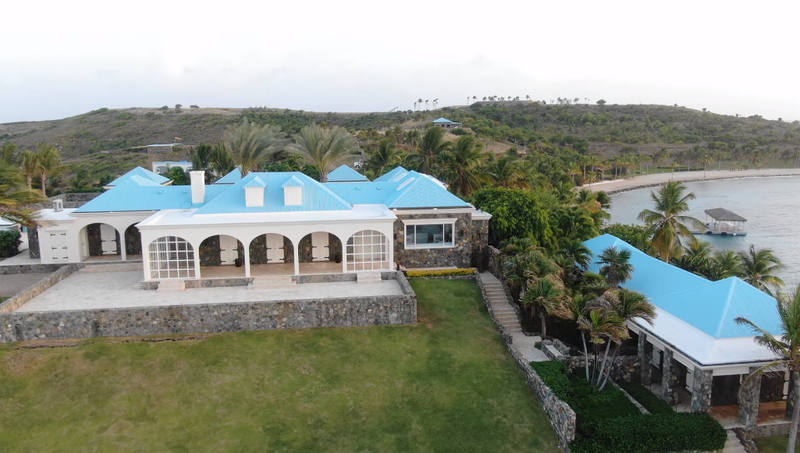 Jeffrey Epstein's former IT contractor, Steve Scully, says that he ended his business relationship with the 66-year-old pedophile over hordes of young women all over his infamous private island, as well as an extensive collection of photographs depicting topless women displayed in the island's various compounds, according to Good Morning America.
There were photos of topless women everywhere," said contractor Steve Scully, who said he worked for Epstein for six years beginning in 1999. "On his desk, in his office, in his bedroom," Scully, a 69-year-old father of three girls, said of the private island dubbed "Little St. James." –GMA
Of note, the FBI found a "substantial collection of photographic trophies of his victims (p. 12) and other young females" at Epstein's Manhattan residence.
Scully told ABC News that he owned and operated a telecommunications business on nearby St. Thomas island when he was hired by Epstein to set up a communications network on Little St. James, also known as 'Pedo Island.' He visited the island over 100 times, and says that his memories of Epstein are 'vivid.'
"He was the most intense person I ever met," said Scully.
Epstein wanted phone or internet access nearly everywhere on the 72-acre island, Scully said, including in a secluded cove that the financier referred to as "the grotto." Given his work in high-volume financial trading, Scully said, Epstein "never wanted a call to drop" because of weak digital coverage on the island.

The island's primary compound was arranged in a "Danish style" layout — with individual bedroom suites in individual buildings surrounding a courtyard, Scully recalled, including a pair of large cockatoo statues lording over the island's gardens. He said that at one point, he recalled Epstein wanting to change the name of the island from "Little St. James" to "Little Saint Jeff."
According to Scully, that the strange 'temple' structure was actually a gym, which contained a massive framed photo of a topless woman.
On July 6, Epstein was arrested on charges of sex-trafficking of minors, and has been held at the Metropolitan Correctional Center (MCC) in lower Manhattan where he awaits trial. On Thursday, Judge Richard M. Berman denied his request to be released under house arrest pending trial.
Epstein, who maintained close ties with former President Bill Clinton and several other prominent individuals, has denied the charges.