by Shepard Ambellas, Intellihub: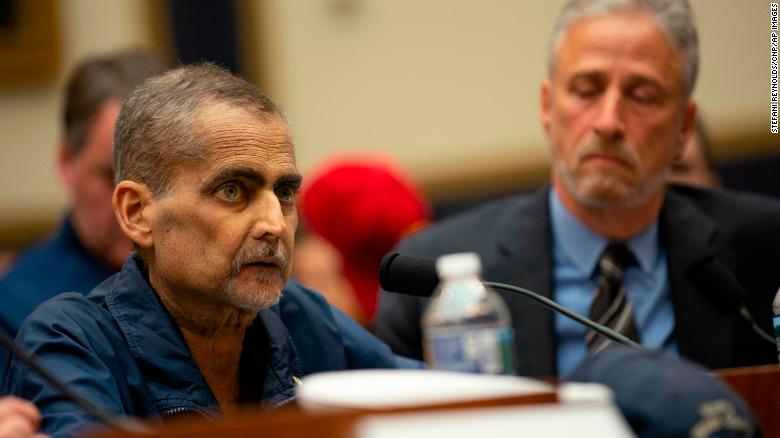 NYPD Detective Luis Alvarez, 53, died on Saturday, a fighter to the end. Just a few days before, he testified before Congress, bringing an impassioned plea for them to replenish the 9-11 Victims' Fund. He testified with celebrity Jon Stewart at his side. Detective Alvarez was part of the NYPD Bomb Squad, and one of the first to begin climbing through the rubble of the Twin Towers on that fateful day in search of survivors. He was there for three months. That act of heroism ultimately cost him his life. He will be laid to rest on Wednesday.
The first responders who searched through the rubble after the planes slammed into the World Trade Center in 2001, have gone through a dark experience: facing death from a myriad of different cancers from exposure to unknown toxins left from the building collapse. Many have died. Many are in the process of dying. Luis Alvarez, in spite of the cancer that riddled his body, fought long and hard for others who are also in the throes of death.
"If anything good comes from a horrible, tragic death like this, if Lou becomes the face of 9/11 victims, that will hopefully move the bill. He was an incredible guy. Right to the end, I never saw a guy with more guts or class." Rep Pete King, R-NY
9 days before 9/11 first responder Luis Alvarez died, Shep Smith asked this American hero how he'd like to be remembered.

He didn't talk about himself.

He talked about everyone else struggling with sickness.

🇺🇸 🇺🇸 🇺🇸 🇺🇸 🇺🇸 pic.twitter.com/GMTrvFZLOq

— Austin Kellerman (@AustinKellerman) 29 June 2019