by Daisy Luther, The Organic Prepper: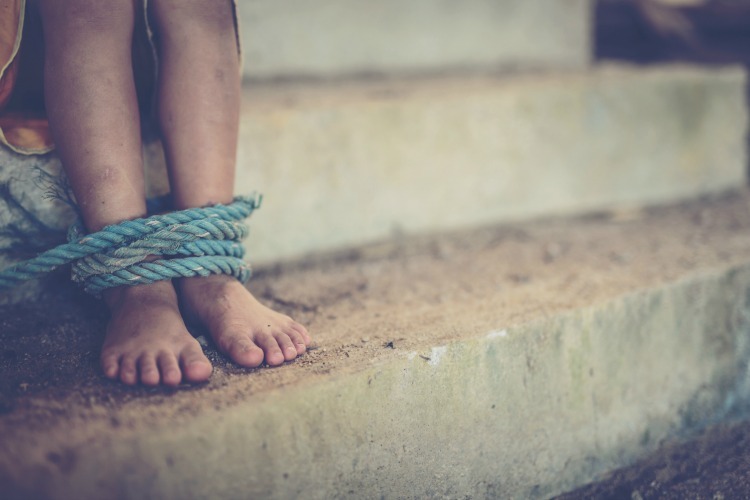 Lately, the news has been flooded with horrifying updates about the case of registered sex offender and alleged sex trafficker Jeffrey Epstein.
You can read our Epstein coverage at the following links:
Singer R. Kelly, 52, is being held without bond in Chicago on charges that include producing child pornography and coercing minors to engage in sex. He faces similar federal charges in New York.
Unfortunately, Epstein and R. Kelly are not the only alleged sexual predators in the news.
Reader discretion is advised. This article contains information that may be upsetting for some people.
Here are various reports of recent sexual abuse cases in the US.
Colorado
More than three dozen suspected online child sex offenders were arrested in Aurora, Colorado, during Operation Broken Heart. The nationwide operation was led by the US Department of Justice and resulted in nearly 1,700 arrests during April and May. On June 11, 2019, the DOJ announced that its "task forces identified 308 offenders who either produced child pornography or committed child sexual abuse, and 357 children who suffered recent, ongoing or historical sexual abuse or were exploited in the production of child pornography."
The operation targeted suspects who: (1) produce, distribute, receive and possess child pornography; (2) engage in online enticement of children for sexual purposes; (3) engage in the sex trafficking of children; and (4) travel across state lines or to foreign countries and sexually abuse children. (source)
The Colorado Sentinel reports 32-year-old Raymond Fredericks was sentenced to 22 years in prison Tuesday after pleading guilty to a felony sex trafficking charge in May.
Florida
Todd Bush, a 42-year-old former teacher, was arrested in an undercover sting on July 18 after agreeing to pay $100 to who he thought was the mother of an 11-year-old girl for sex with her daughter, authorities said. He was charged with human trafficking of a child, obscene communication, and traveling to meet a minor for sex. Bush was already a registered sex offender and was on probation for a 2011 incident when he was busted in the sting last week.
Maryland
On July 18, a federal jury in Baltimore convicted Ryan Russell Parks, 26, on two counts of sex trafficking a minor and one count of using the internet to promote a prostitution business.
Parks faces a minimum mandatory sentence of 10 years in prison and a maximum of life in prison for each of the two counts of sex trafficking a minor, and a maximum of five years in prison for using the Internet to promote a business enterprise involving prostitution.

The case was investigated by the FBI-led Maryland Child Exploitation Task Force (MCETF), created in 2010 to combat child prostitution, with members from 10 state and federal law enforcement agencies. (source)
Minnesota
A two-day undercover operation in Minneapolis–Saint Paul earlier this month resulted in the arrests of 11 people on sex trafficking charges:
Three people were arrested for sex trafficking and promotion of prostitution while eight people were arrested for solicitation of a minor or solicitation of prostitution under 16 years of age.

In the operation, 18 trafficking victims were recovered from trafficking situations and offered help through victim services. (source)
Nebraska
A former first-grade teacher at an Omaha elementary school has been given 50 to 100 years in prison for sexually assaulting students. Douglas County District Court records show that 31-year-old Gregory Sedlacek was sentenced Tuesday. He'd pleaded guilty to three counts of sexual assault of a child.
New Hampshire
Yesterday, New Hampshire's attorney general launched an investigation into the state youth detention center after two former counselors were charged with raping a teenage boy 82 times, at least once at gunpoint, in the late 1990s.
New York
Last month, the head of a sex cult was found guilty on multiple charges in New York, reports NPR:
The leader of NXIVM, a group that espoused a philosophy of self-improvement but was accused of recruiting, grooming and even branding an inner circle of female sex slaves, was found guilty Wednesday by a federal jury in Brooklyn, N.Y.

Keith Raniere, who was known as "Vanguard," was convicted on all charges, including sex trafficking, forced labor conspiracy, human trafficking and multiple counts of racketeering — including sexual exploitation of a child. (source)
North Carolina
The victims of sexual assaults by a former North Carolina teacher are filing a class-action lawsuit against the school district:
News outlets report the victims of Michael Kelly filed the complaint Tuesday against him, the New Hanover County Board of Education and others.
Read More @ TheOrganicPrepper.ca