by Mac Slavo, SHTF Plan: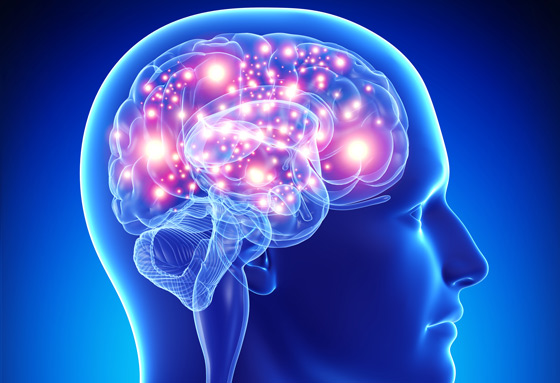 Elon Musk finally admitted late Tuesday that Neurolink's (Musk's brain-machine interface startup) official goal is to eventually merge human brains with artificial intelligence. The ultimate ending would be to "achieve a symbiosis with artificial intelligence."
Musk plans to begin human trials on an early version of Neuralink intended to treat brain injuries next year, and he says that by "merging with AI," humans will be able to keep up with AI. "Ultimately we can do a full brain-machine interface," Musk said in an announcement that was widely live-streamed, according to a report by Vice. "This is going to sound pretty weird. Ultimately we can achieve a symbiosis with artificial intelligence. This is not a mandatory thing, this is something you can choose to have if you want. This is going to be really important at a civilization-level scale. Even in a benign AI scenario, we will be left behind. With a high-bandwidth brain-machine interface, we can go along for the ride and have the option of merging with AI."
Even though Musk claims it won't be "mandatory," things could always change.  Laws could begin to mandate anyone who wants to participate in society to link their brain with AI. Especially considering Neuralink has operated largely in secret since it was announced in 2017.  Information about Neurolink from public records documents obtained by Gizmodo show that it has been funding primate research studies at universities in California. Tuesday was the company's "coming out party."
Musk stated that his goal with this presentation (video below) was to recruit engineers and scientists to Neurolink's team.
The video below starts at 1:29:54 (one hour, 29 minutes, and 54 seconds):
The company's short-to-medium-term goals are to create a chip that can be implanted into the brain to treat a variety of brain injuries and diseases, including paralysis, Alzheimer's, and dementia. Musk said progress will be slow, and that the company will not suddenly unveil a chip that takes over people's brain. At the very least, Musk mentioned that he wants to get FDA approval for the implants. –Vice
"Unless we have some sort of brain-machine interface that can solve brain ailments of all kinds, whether it's an accident or congenital, any kind of disorder or a spinal disorder, we can solve that with a chip," he said. "This is something most people don't understand yet. All of this will occur quite slowly. It's not like Neuralink will suddenly have neural lace and start taking over people's brains. It will take a long time, and people will see it coming."
It is still unclear just how much time and/or effort Musk is actually going to be dedicating to Neuralink. No one quite knows how feasible the project is either, whether anyone actually wants it, and what will happen to the people who can't afford or don't want to merge with AI. All of that said, brain-machine interfaces do show promise for treating people with brain injuries and diseases, and in that sense, this is a serious area of research that could potentially help many people.  But the human rights violations that come with merging a human brain with AI could reach levels never seen before.