by Mac Slavo, SHTF Plan: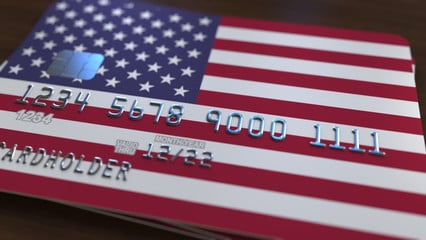 In the past year while we experienced a "booming economy", one-third of Americans have cut their spending. For a country And for a country indoctrinated by a system that encourages spending and abhors savings, a survey by CNBC has shown that at least some people are willing to buck the propaganda.
The survey polled men and women across the country and looked at changes in people's money behaviors. Many people are taking a critical look at their spending and preparing for all of life's "what ifs", the survey concluded. Personal responsibility might not be as "uncool" as previously assumed.
Spending versus saving habits were relatively equal across all the age groups polled. The 35 to 44-year-old age group showed higher levels of spending, which then moved back toward saving as people neared retirement. 63% of seniors described themselves as savers and 28% described themselves as spenders.
But the main takeaway from this survey was that one-third of Americans have cut their spending in the past year all while we are having a historic economic expansion, and this was all regardless of demographic. The survey concluded that those who have cut back have done so as a result of a loss of household income, new debt, fears of recessions, and medical expenses. All of which are responsible reasons to curtail excessive spending.
Two times as many Democrats as Republicans said they'd cut spending due to anxiety over the economy. Former FDIC chair Sheila Bair said: "I'm for anything that increases financial resilience. If you're trying to do forecasting, it's better to be on the conservative side and increase your cash reserves. Where's the harm in that? Trying to predict the direction of the economy, though, might be a waste of resources. It's like trying to time the stock market. You'll never get it right."
Individual observations can be meaningful, whether it's a personal observation that the economy is booming — unemployment is low, the stock market is high — or that a recession is coming: the good times can't last; we're headed for a downturn. –CNBC
"There is some wisdom in the insights of people on the ground," Bair said. "In their own spending and saving and work experiences day to day, people can sometimes pick up on (subtle) cues that may not be readily apparent in aggregate data."