by Chris Menahan, Information Liberation: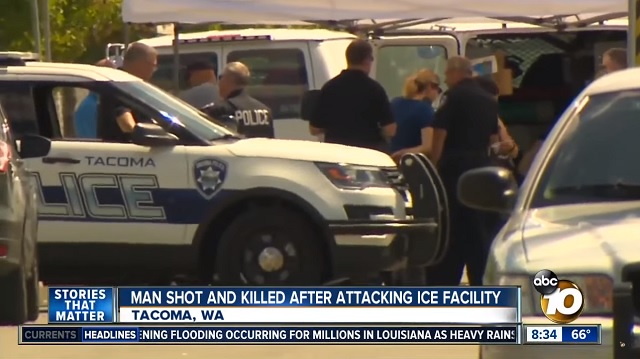 Imagine if a Q-Anon believing Trump supporter armed with an AR-15 firebombed a federal refugee center after releasing a manifesto saying, "I am a fascist."
We can assume there would be:
– Wall to wall media coverage of the "white supremacist conspiracy theorist terrorist" attack for weeks
– All white people and "whiteness" itself would be blamed for the attack
– The President and Republicans would be called on to denounce the attack and accused of tacitly supporting it and "radicalizing" the shooter
– Democrats would call for AR-15s and other guns to be banned and put through multiple bills in the House
– Republicans like Nikki Haley would call for Confederate statues to be torn down
– Congress would pass yet another resolution condemning "white nationalism and white supremacy" (are we up to number 4, 5 or 6 at this point?)
– Big Tech would deplatform every Q-Anon and anti-immigration group they could possibly justify banning if the shooter so much as "liked" one of their posts or visited their page
– Anyone justifying the attack in anyway would be banned from the internet, have their payment processors pulled and possible even their web domain seized
Nearly this exact same scenario appears to have just happened in reverse — and yet it's barely even being covered by the news!
We can't even check off the first line of the above list!
Willem Van Spronsen, 68, allegedly released a manifesto stating "I am anfita" before taking an AR-15 with him on Saturday to firebomb an ICE facility he believed was a "concentration camp." The attack was celebrated by many on the left and Spronsen was hailed as a hero.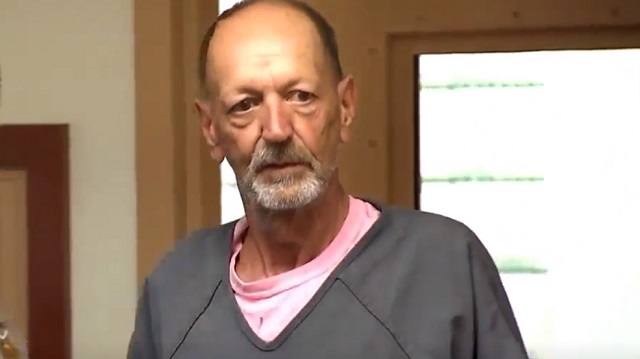 I could only find one single video — which is under 30 seconds — on the attack from the MSM on YouTube.
From Heavy:
Willem Van Spronsen was an anarchist and anti-fascist from Washington who was fatally shot by police on July 13 while trying to set a fire with incendiary devices during an attack at an ICE detention center in Tacoma. Authorities say Van Spronsen was armed with a rifle and threw "lit objects" at buildings and vehicles in the parking lot of the Northwest Detention Center.

Van Spronsen, a Vashon Island musician affiliated with the Puget Sound Anarchists and local antifa groups, was shot and killed by Tacoma Police officers, the Seattle Times reports. No one else was injured.
Right now: Big police presence outside the home of the man shot and killed by Tacoma police after throwing Molotov-cocktails at the Northwest Detention Center @komonews #KOMONews pic.twitter.com/TCDFaLUmbK

— Tammy Mutasa (@TammyKOMO) 14 July 2019
Van Spronsen also went by the name Emma Durutti on a now-deleted Facebook page and on an album titled "the audio manifesto" that was posted to Bandcampa week before he was killed. While some have said the Emma Durutti name indicated Van Spronsen was trans — and Emma Durutti did post on Facebook in 2018 calling Willem Van Spronsen a dead name — friends of Van Spronsen say he did not identify as trans and used Emma Durutti as a pen name. The nom de plume is a reference to two of Van Spronsen's inspirations: Emma Goldman, an anarchist activist, and Spanish insurrectionary Buenaventura Durruti.
Read More @ InformationLiberation.com