from The Anti Media: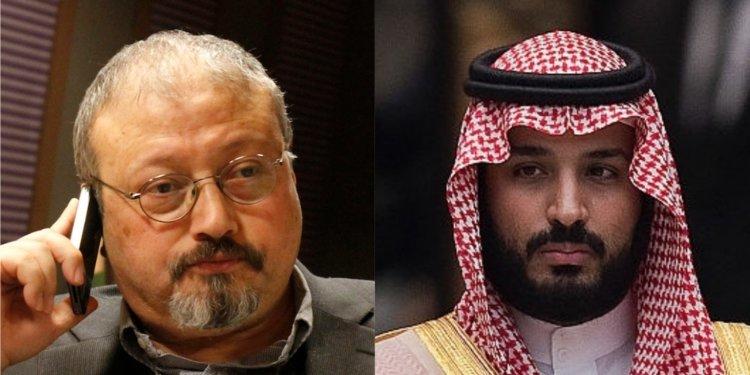 A United Nations expert and special rapporteur has submitted a 101-page report calling on UN secretary-general António Guterres to initiate a "follow-up criminal investigation" after finding "sufficient credible evidence" that the grisly Oct. 2 murder of journalist Jamal Khashoggi at the Saudi consulate in Istanbul was on the direct orders of crown prince Mohammed bin Salman (MbS) and other high level officials.
Agnes Callamard, the UN special rapporteur on extrajudicial executions, described in her report that Khashoggi was the"victim of a deliberate, premeditated execution, an extrajudicial killing for which the state of Saudi Arabia is responsible under international human rights law."
The report, the culmination of a six month investigation, said further: "Indeed, this human rights inquiry has shown that there is sufficient credible evidence regarding the responsibility of the crown prince demanding further investigation," according to FT.
Callamard was granted rare access to a number of the recordings of conversations inside the consulate – during and surrounding the murder – which involved Khashoggi's body likely being hacked up, according to prior reports.
"The Turkish authorities undoubtedly have more information and intelligence about events in the Saudi Consulate than they were willing or able to share with the inquiry," the report said.
However, the new UN report contains more shocking details from the recordings concerning the gruesome manner of Kashoggi's death. According to a CNN summary of this section of the report:
According to the report — which cites evidence from Turkish and other intelligence agencies — after entering the consulate, Khashoggi was injected with a sedative and then his head put inside a plastic bag and suffocated.

It quotes an audio recording from inside the consulate, in which Khashoggi is heard being told he will be taken to Saudi Arabia.

"We will have to take you back. There is an order from Interpol," a Saudi man tells the journalist, who replies that "there isn't a case against me" and warns them that people are waiting for him outside the consulate.

The men instruct Khashoggi to write a text message to his son, and argue over what he should say before a voice says, "cut it short."

"There is a towel here. Are you going to give me drugs?" Khashoggi asks.

"We will anesthetize you," a man responds.

A struggle can then be heard, after which a man asks whether Khashoggi has passed out.

"He raises his head."

"Keep pushing."

"Push here; don't remove your hand; push it."

It has previously been reported that after Khashoggi was killed, his body was dismembered and removed from the consulate in separate bags. It has not been found.
And further the special rapporteur found evidence that the crime scenes were likely "thoroughly, even forensically, cleaned" — suggesting that the Saudi investigation was "not conducted in good faith, and that it may amount to obstructing justice."
Crucially, the report goes so far as to recommend international sanctions against crown prince MbS as a broader final UN investigation unfolds, similar to those already brought against top MbS aide Saud al-Qahtani and over a dozen others by the US and some European countries.