by Aaron Klein, Breitbart: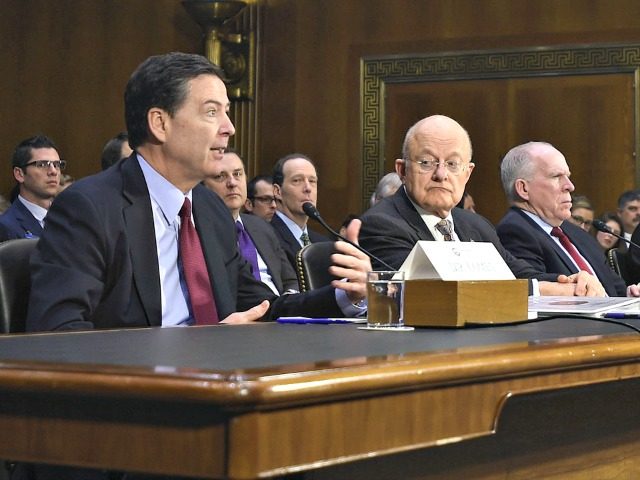 NEW YORK – The Obama-era intelligence community relied on three redacted reports marked as drafts from the private firm CrowdStrike to reach its conclusion that Russian agents hacked the servers of the Democratic National Committee, according to a U.S. government filing.
The U.S. government further admitted that it does not possess the un-redacted CrowdStrike reports about what allegedly happened to the DNC servers and that it relied upon DNC lawyers to generally characterize what was in the redacted sections.
These stunning admissions were contained in a U.S. government court response to a motion filed by attorneys for former Trump confidante Roger Stone, seeking to compel the government to release un-redacted CrowdStrike reports about the alleged hacks — reports the government says it doesn't possess.
The Justice Department did not return a Breitbart News request from yesterday seeking comment on whether the FBI or any U.S. government agency has ever seen the full, un-redacted CrowdStrike reports on the DNC servers.
The DNC famously refused to allow the FBI to access its server to verify the allegation that Russia carried out a hack during the 2016 presidential campaign. Instead, the DNC reached an arrangement with the FBI in which a third party company, CrowdStrike, conducted forensics on the server and shared details with the FBI.
As this reporter previously documented, CrowdStrike was financed to the tune of $100 million via a funding drive by Google Capital.
Google Capital, which now goes by the name of CapitalG, is an arm of Alphabet Inc., Google's parent company. Eric Schmidt, the chairman of Alphabet, has been a staunch and active supporter of Hillary Clinton and is a longtime donor to the Democratic Party.
It was previously reported that Perkins Coie, the law firm that represented the DNC and Clinton's campaign, helped draft CrowdStrike to aid with the DNC's allegedly hacked server.
On behalf of the DNC and Clinton's campaign, Perkins Coie also paid the controversial Fusion GPS firm to produce the infamous, largely-discredited anti-Trump dossier compiled by former British spy Christopher Steele.
The January 6, 2017 U.S. Intelligence Community report alleging Russian interference in the presidential race says, "Russian intelligence gained access to Democratic National Committee (DNC) networks and maintained that access until at least June 2016." The charge is not attributed, but no government agency ever assessed the DNC servers and instead the FBI relied on CrowdStrike.
Special Counsel Robert S. Mueller's indictment of Stone specifically references CrowdStrike as providing the data on the Russian hack.