by Chris Menahan, Information Liberation: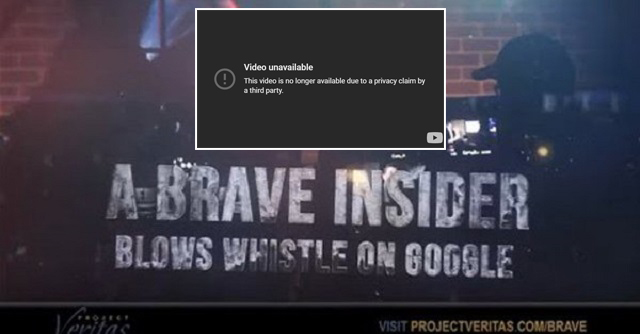 Google took down Project Veritas' bombshell viral video exposing how the tech monopoly manipulates their algorithms in the name of "fairness" to advance a "social justice narrative."
When you click their video (embedded below) it now says: "Video Unavailable: This video is no longer available due to a privacy claim by a third party."
BREAKING: YOUTUBE/GOOGLE HAS REMOVED OUR GOOGLE INVESTIGATION as it was approaching 50K likes and a million views. IMPORTANT: Please download it on @bitchute and repost it. https://t.co/chDsGF0QCk

— James O'Keefe (@JamesOKeefeIII) 25 June 2019
Here's a mirror of the video on BitChute:
And a mirror from Project Veritas:
The privacy complaint was almost certainly filed by their own employees identified in the video as the complaint Project Veritas received earlier today listed the 23 second mark and the 45 second mark as the supposed violations.
🚨DEVELOPING: We have received two YouTube privacy complaints for undercover interviews in today's video (https://t.co/seGC0VcRzz) which exposed a Google exec saying prevent next Trump situation," another engineer confirming "ML Fairness." Now is time to download video and SHARE. pic.twitter.com/MKO4dkBy27

— James O'Keefe (@JamesOKeefeIII) 24 June 2019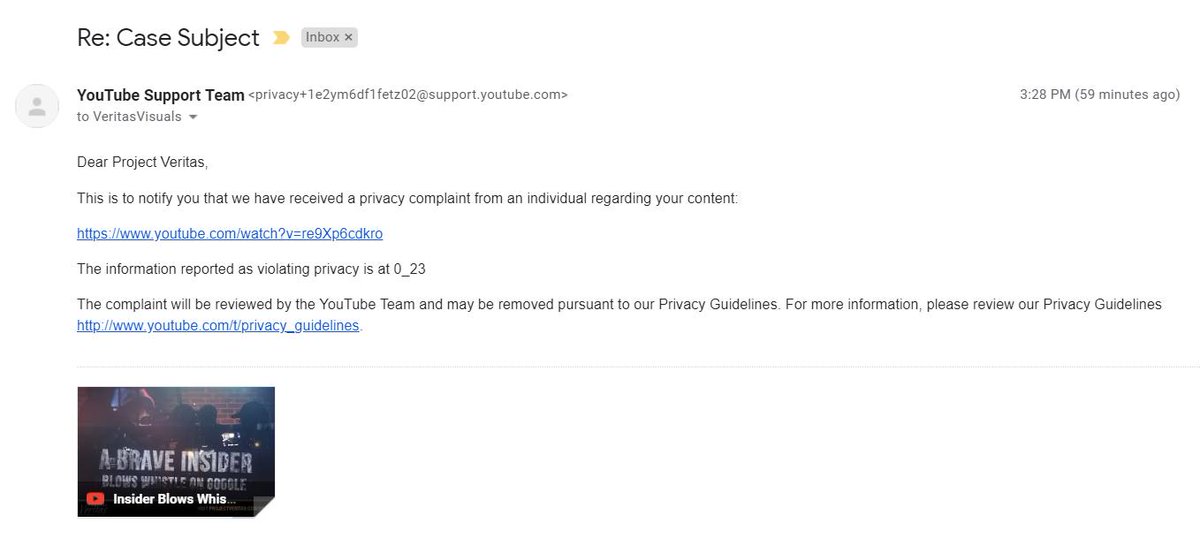 Read More @ InformationLiberation.com