by Jim Hoft, The Gateway Pundit: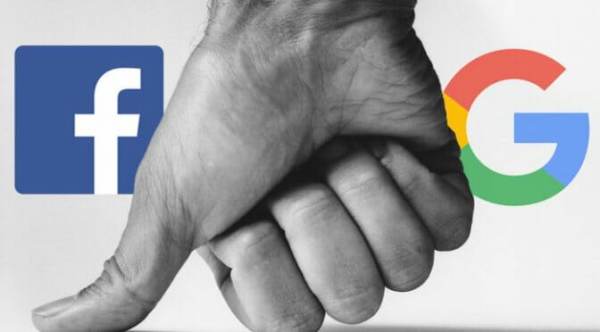 In November 2018 The Guardian reported on  group of Google employees who published an open letter calling on their employer to cancel its plans to build a censored search engine for China.  This was the latest expression of worker unrest at a company that earlier in 2018 saw thousands stage walkouts over its handling of sexual misconduct cases.
The Google employees were very upset that Google's Project Dragonfly would allow the Chinese government to blacklist certain search terms.  The employees said,  "Many of us accepted employment at Google with the company's values in mind…  After a year of disappointments … we no longer believe this is the case."
Just months later it is now obvious that Google, Facebook and Twitter are using their own blacklists of prominent conservatives and their supporters.
If you search Google for prominent conservative voices including: Mike Cernovich, Joe diGenova, Jack Posobiec or Gateway Pundit you will see numerous hit pieces and biased attacks.
On Tuesday Mike Wacker, a conservative Christian software engineer at Google, posted an open letter about the company's far left "outrage mobs" and "witch hunts."
New from me: Google's Outrage Mobs and Witch Huntshttps://t.co/mNm9kfsUeZ

— Mike Wacker (@m_wacker) 21 May 2019
The article describes the harassment and abuse open conservatives suffer through at the intolerant tech giant.
In March Human Resources at Google called him in and offered him a severance package.
The intolerant environment will not allow open conservatives and Christians.
The Daily Caller reported:
A Republican Google software engineer has written an open letter describing a culture of left-wing "outrage mobs" that make use of the company's anonymous bias reporting channels to shut down dissent.

The open letter, published Tuesday morning on Medium, was written by software engineer Mike Wacker, who was reported himself multiple times via the company's anonymous reporting tools.

"If left unchecked," Wacker wrote, "these outrage mobs will hunt down any conservative, any Christian, and any independent free thinker at Google who does not bow down to their agenda."
Read More @ TheGatewayPundit.com